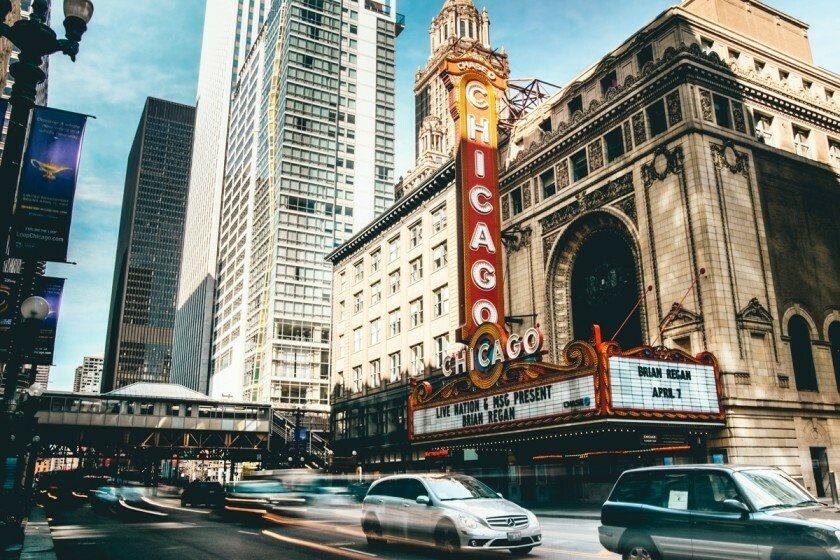 The White Sox, Chicago blues, deep dish pizza—there is plenty that's iconic about the Windy City. Chicago is a pocket-rocket of a city, with all the arts, culture and sports any big city lover could dream of, and without the rat race of New York. It is home to major sports teams in all five major American sports, as well as some of the most passionate fans in the country. If music is more your thing, Chicago is home to an iconic jazz scene and some of hip hop's heroes (like Common). Chicago can fulfill your big city dreams but also offer you the wholesome stable life you may be looking for in the future. Is it the city for you?
The Job Market
With the most diverse economy in the country and 200,000 jobs created since 2010, Chicago is teeming with professional opportunities. Manufacturing, transportation, IT, publishing, health services and technology are key sectors. It also has the second largest business sector in the U.S.—which is home to nine Fortune 1000 companies.
Chicago also boasts the highest concentration of female entrepreneurs and female-founded startups in the U.S.Twenty-five percent of founders in Chicago are women, compared to the global average of 14.1%. The city is host to a number of organizations that boost women in the field, including Ms.Tech which helps women in the technology sector network and share knowledge. InvestHer is an organization set up to help women gain the knowledge and skills to get their ventures funded. They teach women how to pitch their businesses and talk to investors.
The Working Week
Chicago, like other big U.S. cities, has a five-day, 40-hour work week. 30-year-old law professional Emily Miller works at a non-profit. She says, "Overall, I would think the working culture is similar to other major cities where it's pretty dependent on the industry. I personally work for a company that is generous with vacation, summer Fridays, and lets us set our own hours as long as we are getting our work done."
Post-pandemic, employees are slowly returning to office life. However many companies, like Miller's, are offering flexible options. "We have switched to working from home, and it was just announced that we never have to go back into the office if we don't want to," she says. "My workplace has been generous and understanding with accommodations during what has been a very difficult time for everyone."
Who does it suit?
Chicago is a big and vibrant city that boasts many of the perks of a major city at a more manageable size and price. Young adults may eventually find themselves priced out or tired of the rat race after years living in cities like LA and New York, but Chicago offers the opportunity to settle down without giving up big city life.
After growing tired of the slow pace of Ann Arbour, thirty-year-old Charlotte Smith, a PhD candidate at the University of Michigan, moved to Chicago and hasn't looked back. "It moves slower than London or NYC but definitely faster than all the small towns/suburbs of the surrounding areas. she says. And it's cheap for a city of its size."
Downtown is ram-packed with culture, sports, music, art and a diverse job sector while the well-connected suburbs offer a quieter side of life. Chicago has the ability to satisfy both short term and long term ambitions.
Pros
The city is overflowing with culture. Art lovers can check out the world-class Art Institute of Chicago and theater aficionados can attend some of the best theater in the country outside of New York City at the Goodman and Steppenwolf theaters.
Though big city residents can get a bad rap for being unfriendly, Chicagoans defy that stereotype and are instead known for their friendly Midwestern charm.
Let's face it, big cities are expensive. Chicago certainly isn't cheap, but it is fairly affordable compared to other big U.S. cities like San Francisco or New York City. Smith says "It's the cheapest big city I've ever lived in, and cheaper than Ann Arbor, the small city I moved here from, by a lot."
Nightlife
Chicago has the most vibrant nightlife scene in the Midwest. If you are looking for a hip crowd, head to Wicker Park, or River North for a more classic night out. If sports are more your jam, head to Wrigleyville to watch a cubs game and drink beer with thousands of fans. "I've lived in smaller cities and quickly felt a 'been there, done that' attitude set in because there are only so many places to go, but in Chicago there are endless places to explore," says Miller. I love trying out a new restaurant, scoping out a little known bar, or just getting a feel for different neighborhoods.
Chicago is without a doubt a city fueled on sports. It is one of ten U.S. cities to host teams in all five major American professional sports—basketball, baseball, soccer, football and hockey. And not one of them is short on fans.
Chicago is also home to some of the nation's best jazz music. The Great Migration brought black workers from the South to cities like Chicago, and with them they brought their music traditions. Notable artists include Nat King Cole, Muddy Waters and Howlin' Wolf. On any given night the city is blaring with jazz and blues, and you can check out the Chicago Jazz Festival every Labor Day weekend.
Cons
The so-called 'Windy City' will feel a whole lot windier when it's 30ºF. Chicago winters are notorious for being snowy, long and very, very cold. If you plan on moving to Chicago, make sure your wardrobe is well equipped to keep you warm and snug. According to Miller, "You do need to be prepared for winter. If you're not ready for all four seasons (sometimes within the same week) then Chicago isn't for you."
Chicago is known for having a high crime rate. Analysis of recent crime data shows that some of the city's more dangerous, poverty-stricken areas are experiencing higher crime rates than ever. Despite having a fraction of the population of New York City, Chicago's murder rate is four times higher.
Traffic in Chicago is infamous, and it rates the third worst of any city in the country. Smith also says that safety as a pedestrian can be an issue as well. "Drivers here go way faster than they should in a city. They're surprisingly aggressive and they really don't obey the regular rules of the road. They really have no regard for pedestrians; I haven't experienced anything like this anywhere else I've lived."
Practical Information
Rent: the average rent cost for a 750 square foot apartment/house in Chicago is $2,080, well above the national average of $1628. However, in comparison to other big U.S. cities, Chicago is fairly affordable. For a similar size apartment in San Francisco, the average price is $3,230, and in Manhattan it's a whopping $4,265.
Transport: Many U.S. cities are difficult to navigate without a car, however the Chicago Transit Authority (CTA), the country's fourth largest transit system, will get you around just fine. A single bus fare is $2.25, while the L-train is $2.50. A monthly pass is $75.
Language: English is the dominant language spoken in Chicago. However, languages such as Spanish, Tagalog, and Chinese are often heard.
Currency: Chicago, like the rest of the U.S., uses USD.
Follow Welcome to the Jungle on Facebook, LinkedIn, and Instagram, and subscribe to our newsletter to get our latest articles every day!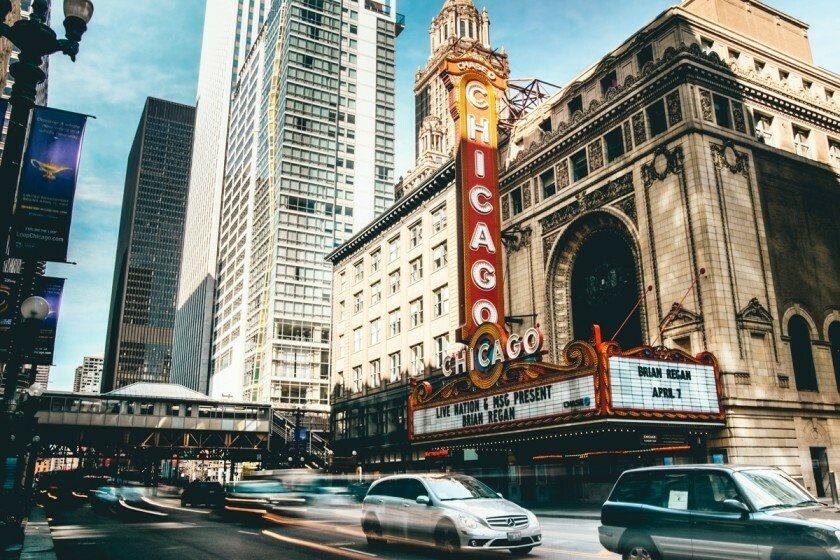 Looking for your next job opportunity?
Over 200,000 people have found a job with Welcome to the Jungle.
Explore jobs