Bye-bye grind, my passion project comes first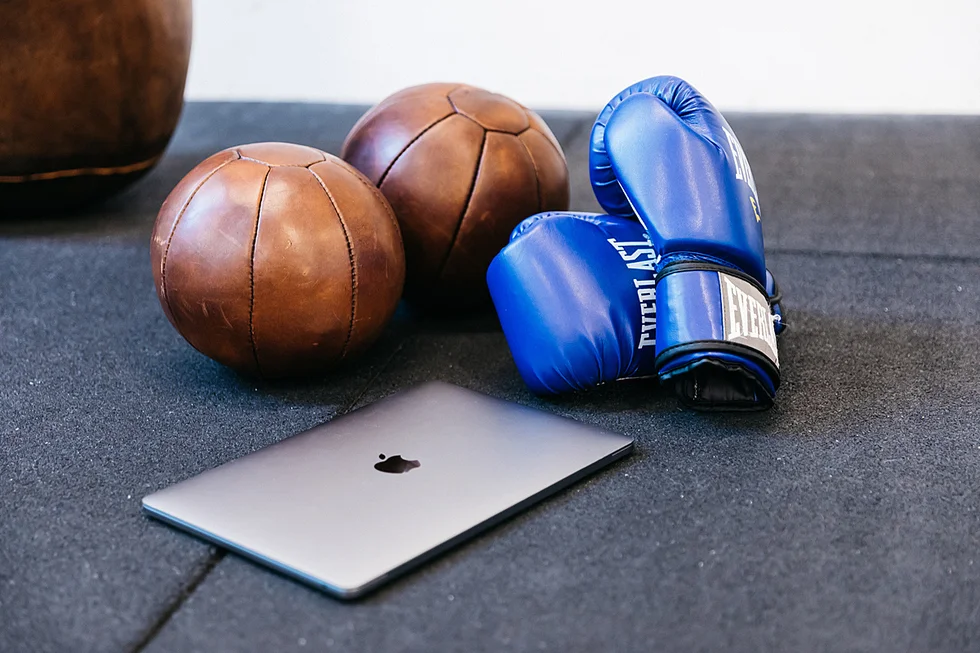 You know the common saying "Do what you love, love what you do"? Many of us use it when talking about work — the idea that infers when you get to the point in your career in which you love your work, you will never have to work a day in your life again. But it looks like more and more professionals are realizing that we can love more than one thing — or more than one activity. The past few years have fostered and propelled forward hobbies and passion projects, with 45% of workers in the US openly stating they have a side hustle. This means that 70 million Americans manage their time between their full-time job and their hobby — and nearly 75% of them do it simply because they love it.
Having a job and a passion of your own sounds like a dream. You can earn money and evolve professionally on one hand, and still focus on what makes you truly happy on the other. But what does a double life like that really entail? How does it feel to value your passion as much as your work, and sometimes even prioritize it? What's at stake when you have to combine your passion with a demanding work schedule? To understand the day-to-day of a passion hustler, we spoke to three professionals with passion projects alongside their full-time work, who for the sake of privacy we will just refer to as Hannah, Liz, and Will,
A passion that is too strong to abandon
Choosing a career path is always a difficult and tricky process. Should you aim to have a career that will allow you to attain your financial goals? Should you try to turn your passion into your profession? Picking one over the other does not come easy – and it might be the case that you'll have to juggle both.
Liz, 27, is a senior marketing specialist in a tech company by day. In the evenings, however, she works as a cheerleading coach."I started doing cheerleading when I was 14. I immediately fell in love with it and became an athlete," she says. "I had a background in dance and gymnastics and was hopeless at any sport that involved a racket or a ball so when I was introduced to cheerleading it felt great to be good at something. When I joined the cheerleading team at my college, I put myself forward to be a volunteer coach. The team decided to take a chance on me and put me through my coaching qualification — that was eight years ago and I've been coaching cheerleading ever since."
After finishing college, Liz stopped competing and decided to focus on her career. She's been working full-time since, and cheerleading became something she does on the side."Since it's not my full-time job I currently physically coach a team one night a week for two hours. If they go to a special training space I might occasionally coach on a weekend, as their usual training times clash with my 9-to-5."
Will, 26, also had to decide whether to focus on a corporate career or pursue his passion — rowing."I got into rowing thanks to my family more than a decade ago. It's a sport I absolutely love but I stopped it when I decided to move for work."
After working full time as a partner manager for a financial services consultancy for a while, Will decided to go back to rowing and pursue it in his free time. "I realized that rowing is not just a hobby for me. It's a passion. And it's definitely something that I wouldn't let be made impossible because of work."
Outside of his corporate job, rowing takes up most of Will's time. "At the beginning, it was supposed to be only a part-time hobby, maximum a few hours a week. Little did I know. Now, I spend about 14 to 20 hours per week working on all things rowing. Apart from doing the sport I've also been the captain of my team for the past two years. It's a very time-consuming hobby but I have no regrets."
Some passions grow with you
Hannah, 25, has a bit of a different story. Her passion project took years to evolve and flourish; years full of changes and experimentation. "Even though I went into the corporate world as a fresh graduate, I never really knew what I wanted to do. I changed my major in school, I had many different internships. I started working as a data analyst straight after college but I changed my workplace six times in three years," she says.
Yet there was one thing that has stuck with Hannah all throughout her professional trial and error: her drive towards entrepreneurship and hunger for independence. "I had my very first start-up in college. Even though it was not successful, it gave me that first glimpse into what having your business and being your own boss is like. I realized that I don't want to work for someone else my entire life. I want independence and autonomy. That's why I couldn't stay in one job for longer than a few months."
And it was job-hopping that led her to discover what her passion really was. "I realized that every time I job hopped, I increased my salary by at least over 20%, which was so much better than waiting each year for a 2% raise. I was able to put myself on this really good financial independence path by quitting my jobs."
All the while, Hannah was documenting her job-hopping journey on her Tik Tok account Stocks and Squats. "I thought it would be useful to share what I have learned along the way with other women like me, and hopefully make them aware of the possibility of financial autonomy." As the account grew, so did Hannah's networking circle, which pushed her to start another platform, Salary Transparent Street, where she asks strangers about what they do and how much they make.
Though her student loans and debt from her closed start-up initially persuaded Hannah to stay in the corporate environment for a while, it was her passion project that made it possible to achieve not only her desired financial autonomy, but also professional independence and overall happiness.
Nothing comes without sacrifice
Considering that an average American spends 34,5 hours of their week at work, managing both a full-time position and a passion project requires the utmost organization and establishment of a good routine. "It's all about trying to find the right balance," says Will. Though sometimes, the right balance might be hard to implement.
It might be the case that some sacrifices have to be made; in the end, there are only 24 hours in a day. Liz has spent many weekends at the gym with her team or traveling to see them compete. "My main job involves a lot of traveling already. I remember that I once flew 10 hours back from a work trip on a weekend to be there for a cheerleading competition only to fly 10 hours back again to work the day after."
For Hannah, at the beginning it was the initial sacrifice of either her mornings or her evenings before logging into her job. "It was difficult enough balancing Stocks and Squats with my 9-to-5 because I had to wake up really early to film all my content and post it for the day, all before work. This was manageable, but it still caused a lot of stress and took a lot of time to balance. But then I launched Salary Transparent Street and it got 100x worse." The account went viral very quickly and Hannah realized there were just not enough hours in a day for her to properly focus on her full-time job and her projects. On workdays she would work at her corporate job, do interviews with media outlets and keep up with her personal admin, and weekends were for traveling and filming. "I had no time for myself or my loved ones, even when I was with them, I was always on my phone and not really present. I also felt very overworked."
Will also admits that balancing his job with captaincy and regular rowing training does come with a price."I try to organize myself well but I find it to be difficult. No week is ever the same and I try to prioritize things as they happen. If one week my rowing team has something urgent going on, I might just decide to take care of it during my working hours. As the captain I also have many administrative and organizational responsibilities apart from just doing the sport itself. On the other hand, if I haven't been focusing on work enough another week and I haven't accomplished everything I needed to, I might use the upcoming weekend to catch up. It balances itself out but it's still demanding."
At the end of the day, it can be worth it
Managing your time between full-time employment and a passion project is definitely not easy, but it does come with some great benefits. Ultimately, life can be rich and versatile and not only about work. And pursuing your passion alongside your job is one of the best examples of work-life balance. "Rowing has given me a very good excuse to block off my days. Instead of working well into the evening, I know I have to finish on time because I've got training or a committee meeting. On the other side of the spectrum, having a job also prevents me from potentially hurting myself physically whenever I get caught up in training too much."
Hobbies, passion projects, and side hustles are also a great way to manage work-related stress which is particularly prevalent nowadays, with a 2022 Gallup poll showing 44% of employees state they stress out daily while at work.
"Coaching is a great way for me to unwind, especially if I've had a bad day at work," says Liz. "It's something I'm familiar with and I'm good at so it's comforting to be able to switch off and do something I enjoy. I always come away from a session feeling energized and excited about what's been achieved in such a small window of time. It's the best feeling in the world watching athletes progress and fall in love with the sport. It gives me a huge sense of pride when I see my cheerleaders come together as a team to perform their routine."
Will feels similarly. "I find rowing to be a big stress release. It's a way of switching off from everything that is going on at work and in the whole world even. It's really therapeutic for me, like an active meditation session."
Hannah says that comparing the approach she had to her 9-to-5 to what it felt like to work on her platforms in the evenings is like comparing night and day. "In my corporate job, I just felt really stuck and restricted, like I was doing what I was supposed to do, but I wasn't invested in what I was doing. I liked my job, I just wasn't passionate about it. And the freedom I felt when focusing on my projects was something so different and just so much better."
The benefits of focusing on the activity that makes your heart sing are both mental and physical. They can be extensive, and for Will, they have started outweighing the difficulties and the struggles. "If I had a job opportunity that, for some reason, impeded my rowing, I'd struggle to choose that job. I'd probably say no. I don't want to live for work. Some people do — and good for them. But I don't want to. I look for jobs that I enjoy and that could let me continue pursuing rowing because it's much more than just a hobby for me."
There might come a time to make a decision
When asked if he would ever consider focusing only on rowing, Will admits that the decision would not come to him lightly. "There are a lot of factors that play into this. Rowing is something I do by choice and work is something I have to do. I have to earn money — that's the world we live in. At this point, rowing is still something I spend my money on."
Finances and financial stability do play a big role in deciding whether to take your passion project further. For now, this arrangement of juggling both his full-time job and his passion works well for Will. "I really enjoy my job. Is it something I would do forever? I don't know, probably not. It's challenging, demanding, it does take up a lot of time but it is something I currently do enjoy."
Liz confidently says that she does not see herself turning her passion for coaching into a profession. "It takes up a huge amount of time in the evenings for just one team and if I pursued it more professionally I'd be giving up any additional free time I have on evenings and weekends dedicated to the admin." There's a lot that goes on behind the scenes too — a reality of coaching that makes it less financially sustainable. "Whilst I'm only physically there and paid for the hours I'm coaching, a lot of work goes into the admin of building out the routine, which is extra hours of researching ideas, accommodating any changes for things like injuries, or if a certain section of the routine just doesn't work in person, reworking that. On the other hand, my main job is also something I love doing. I'm at a seniority level now and it pays well enough that I don't rely on coaching to supplement my income."
When it comes to Hannah, however, she no longer has a 9-to-5. Two months ago she decided to leave the corporate world and pursue content creation full-time. "I now operate on both of my platforms. I have Stocks and Squats where I talk about building wealth through your career, making strategic career choices to try to pay off debt, and finding something you're more passionate about than your current job. And then I have Salary Transparent Street, which has become a media series promoting pay transparency – I essentially go on the street and ask strangers what they do and how much they make, just trying to pull the taboo back about these conversations."
Although combining full-time work with pursuing your passion is demanding and time consuming, working for yourself on your passion project also requires determination and patience. "I know I work a lot more than I did in my 9-to-5. But it's work that I enjoy. I find it a lot more fun and I get really excited to work on it every day. And the impact I can make with my videos makes me so happy. I work more, but I'm 10 times happier than I was when I worked in corporate."
Turning her passion for creating content centered around spreading financial awareness was a big decision for Hannah — one she does not regret one bit. Similarly, Will also keeps his mind open to possible career changes. "I know that I'm never going to be an Olympian and I'm never going to earn a living by just rowing. But I quite like the idea of maybe turning it into something more serious after I reach a good level of corporate success."
We spend an average of one-third of our life at work. That might sound like a lot. But if you really think about it, the leftover two-thirds still give us quite a lot of time for whatever it is we want to focus on, be it our hobbies, passion projects, or side hustles – and how invested we want to be in it. It is only up to us to decide how we want to spend this free time.
Liz and Will asked not to disclose their surnames
Photo: Welcome to the Jungle
Follow Welcome to the Jungle on Facebook, LinkedIn, and Instagram, and subscribe to our newsletter to get our latest articles every day!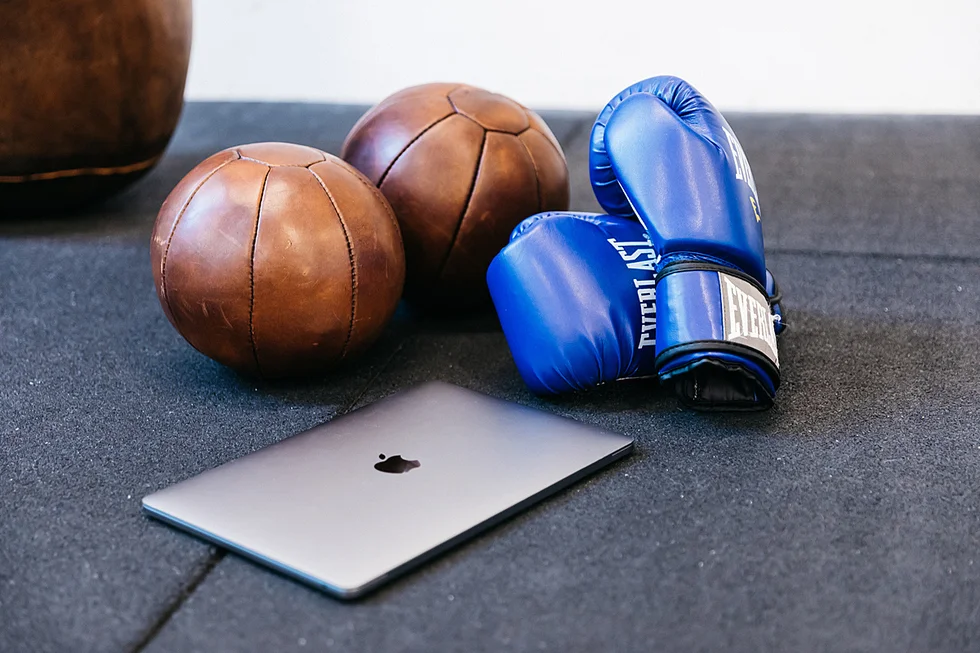 Looking for your next job opportunity?
Over 200,000 people have found a job with Welcome to the Jungle.
Explore jobs