Altered dreams: how student debt is changing early careers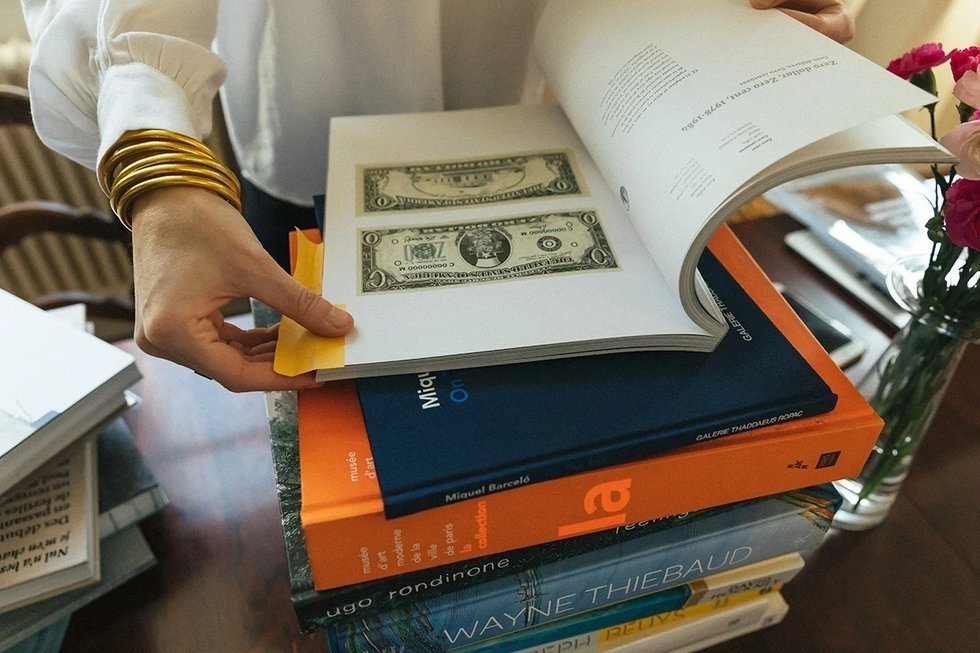 Student debt can be a heavy burden.
So much, in fact, that it sways many young Americans from attending college, fearing they will owe too much money upon graduation. For those who do take out student loans to attend school, some are later forced to base their career decisions on the status of their debt. As of 2018, according to CNBC, 7 in 10 college graduates are in debt from their education. Actually, Americans are more in debt from their student loans than they are from credit cards. Though the federal government recently extended its ongoing pause on student loan repayments and there is talk of student loan forgiveness, later this summer 43 million Americans will need to begin paying back the more than $1.6 trillion they owe.
The truth of the matter is that student loans can alter the decisions made by young people stepping into adulthood, potentially forcing them to take career paths they aren't interested in. According to a Canadian study from 2019 published in Nonprofit and Voluntary Sector Quarterly, students who graduate with different levels of debt make different career choices. For example, the study shows that education debt may discourage people from pursuing careers in lower paying sectors even if they're predisposed to public service motivation.
Louisa Tatum, career services manager at the Career Services department at the New York Public Library, says that people who struggle with student debt are among the patrons that she sees turning to the department for job search help. "We get a lot of individuals who are struggling to develop their career strategies," she says. "If money is a top priority for them, they need to learn to identify their needs. How much do they actually need to pay off their loans, pay their rent, and afford other expenses? They can use their answers to determine what jobs they might want to apply for, and what salary criteria they actually need."
But it can still be difficult to plot these factors out, especially for recent college graduates. "I gave up my dream job of working in public radio many moons ago because I couldn't cover my student loan payments on my WNYC paycheck," says Hannah Sheehan — currently a reporter at the New York bureau of Japanese daily the Yomiuri Shimbun — of a former job at a non-profit radio station. Even with "multiple part-time gigs" to supplement her income, Sheehan could not make the finances work, and had to shift around her idea of her career. "I was in less loan debt than a lot of my peers," she says, "but it was enough for me to have to reorganize my life. It was enough to change every decision that I made."
"I gave up my dream job of working in public radio many moons ago because I couldn't cover my student loan payments.
A different world
Of course, Sheehan says, this was also partly circumstantial; she had graduated college in 2010 "in the immediate aftermath of the Great Recession" and it was a time when unpaid internships were common and salaries were appallingly low. (WNYC, Sheehan added, has made enormous strides since she was there, offering interns pay and giving part-time workers benefits. "It was a different world then," she says.) Upon graduating, Sheehan had badly wanted to work in media as a way to push for social change, but print publications were "collapsing" and reporters were getting laid off left and right. This spurred the decision to relocate to a major American city—so she moved to the Big Apple, juggling multiple odd jobs (she was an elder care worker, a nanny and a barista) seven days a week to supplement unpaid media work.
"Because of my student loans, and the only offers being unpaid, I saw all the doors [in public radio] closing around me," Sheehan says. "Only the kids with family support would be able to get those jobs." She adds that this is a factor that impacts the kind of coverage that is being done at certain outlets. "You're only getting the 'trust-fund-kid' perspective," she explains. "And while a trust-fund kid can be a really great reporter, I think we need more of a mix of people to do those jobs." Sheehan hoped she would bring a working-class perspective to whatever media job she found. Eventually, she did land a paid producing job at WNYC, but it wasn't enough to cover her mounting loans and she soon transitioned to print journalism.
"You're only getting the 'trust-fund-kid' perspective."
In Sheehan's case, she was starting out in an industry notorious for its low pay in a city known for its lack of affordable housing; these factors did not make her circumstances any easier. "In New York City, money is definitely a factor in career decisions," said Tatum. "It's very expensive to live here." Young people who move to cheaper locations and go into fields with promises of higher salaries, meanwhile, may face less stress.
Pay versus passion
For instance, Ben Wheeler, an Austin, Texas-based project manager in the finance industry, says his high-paying job at a stable company has made student debt a relatively stress-free situation. But, Wheeler says, being in finance wasn't his original goal. "I studied economics in undergrad because I knew it was a field that I could make real money in if I needed to," he explains. "But I also majored in English literature — my true passion." Wheeler has always loved consuming literature and pictured a life in reading and academia. But post-college, when he saw the low pay and minimal offerings — plus the requirements for graduate school (and further loans) — he chose the fallback plan of going into finance. While he's good at his job, he says, and appreciates his salary, Wheeler isn't sure he's fulfilled."I'm a literature devotee at heart and reading and studying books is certainly my hobby," he explains. "What would my life have been like if that was a viable career option for me?"
Indeed, sitting on a mountain of debt, many young adults will opt for financial stability over passion. But according to Tatum, it's important to keep life goals and happiness in mind when in the depths of a job search."You have to remember your experience of why you decided to go to school in the first place," she says. "You have to remember the joy around it and the excitement, and bring that feeling into your career and look at it as an adventure with a lot to look forward to. And if you're lucky, there could be a pot of gold at the end to help pay off those loans."
Where do we go from here?
Sheehan hopes that all student loans will be forgiven in the near future. It would be the right time since, according to CNBC, the cost of college has never been higher, with this year's incoming freshman class expecting to borrow nearly $40,000 towards education."I paid off my student loans — and it was really hard — and I still one hundred percent believe that we should be forgiving student loan debt," she says. "Student debt weighs people down — especially kids coming from working-class backgrounds." If this debt is canceled, a decision that President Biden is considering, then people might be able to focus more on what they want to do, rather than what they have to do. "I think society benefits when human beings are allowed to follow their thoughts a little bit — their passion," Sheehan adds. "I'm interested in trying to open up more choices for people."
When asked what advice she would give to young people considering taking on student loans today, Sheehan says: "I wouldn't take it on in the first place. Today, there are more free or affordable opportunities for education." She suggests that young adults look for resources that already exist to "get them where they want to go." For people who do decide to take out student loans, Sheehan says, they should be "really strategic" about the debt they do take on. "Don't sink yourself into something before you're sure that it's worth it to you."
Tatum suggests turning to career services resources offered at places like the New York Public Library. Career counselors can be of great assistance to recent graduates focused on starting to pay off student debt; they can guide them in prioritizing their needs and finding a job that can best help them climb out of debt. "Wherever an individual is post-graduation or along their career path," she says, "we are here to help them accomplish their goals."
*Name and identifying details have been changed
Photo: Welcome to the Jungle
Follow Welcome to the Jungle on Facebook on LinkedIn and on Instagram and subscribe to our newsletter to get our latest articles every day!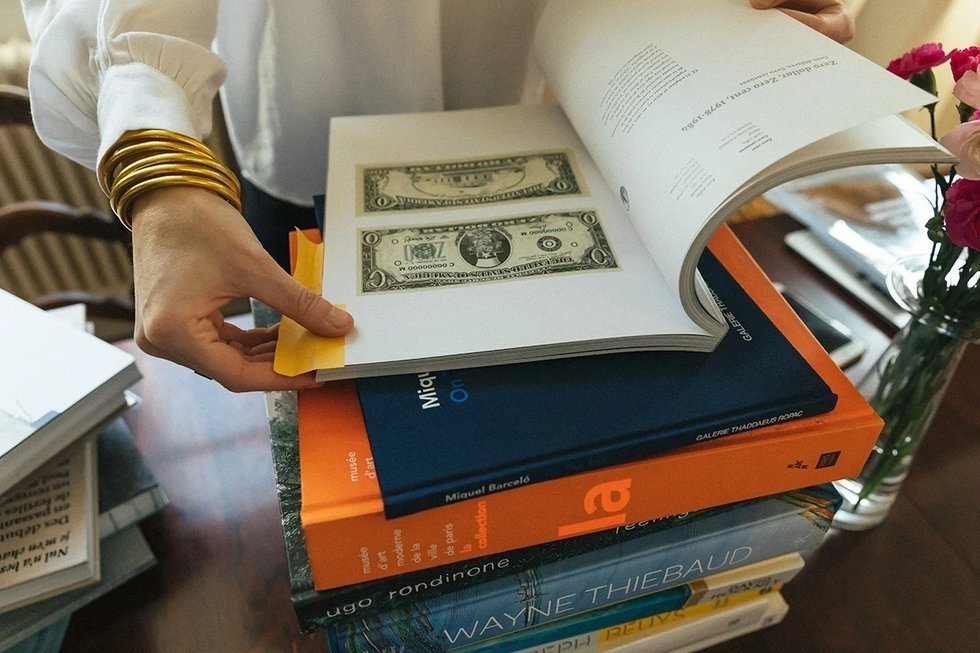 Looking for your next job opportunity ?
More than 200,000 candidates have found a job with Welcome to the Jungle
Explore jobs