How do promotions actually work?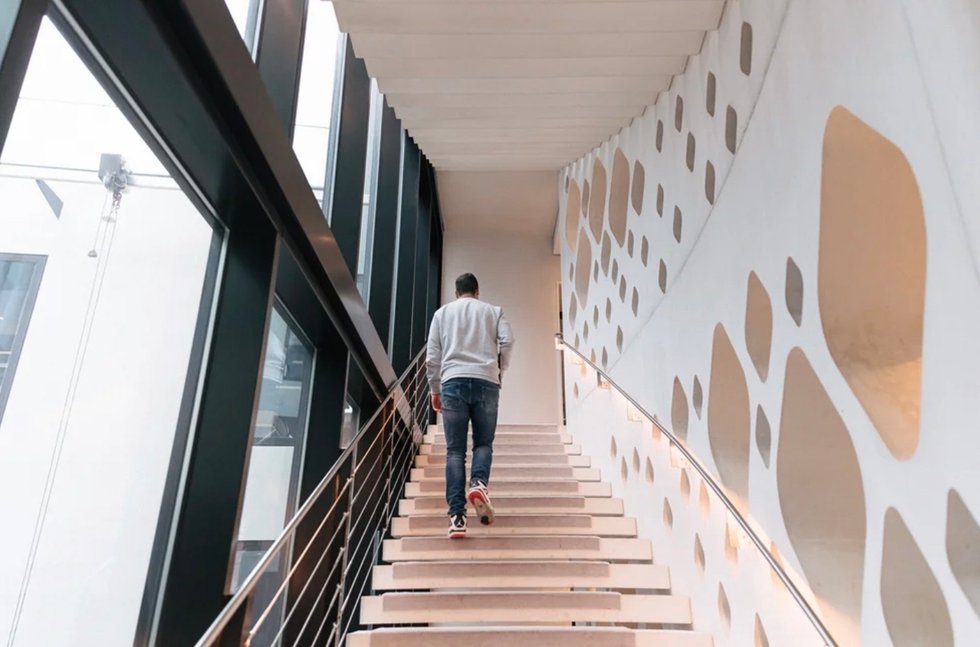 The easiest way to get more money, a new title and oodles of recognition is to be promoted at work. There's no need to polish up a dusty resume or find a new job, you just have to get yourself noticed. That's not as easy as it sounds, however, so we asked a career strategist to share some tips to help you to shine.
Once upon a time, a popular myth was that working hard and being great at your job was the best way to be promoted to the next level. Even in 2019, when SurveyMonkey asked about 8,000 people in the US what they believed would help them the most to get a promotion, 24% selected "working hard." If only that were true…
That simple path isn't always the best way to success, according to Jennifer Brick, career success strategist and author of Career Glow Up. "Being great at your job might not get you promoted, in fact, it might be what gets you stuck," Brick says. Making yourself irreplaceable isn't always advisable. "There's still a game to climb the corporate ladder," she says.
If you want to move up, you will have to show that you have the skills for the next level and can get the desired results. "There has been a shift away from promoting based on potential to promoting based on performance," says Brick.
Startups can offer swift advancement
Those looking to advance quickly would do well to look at working for smaller companies or startups, according to Brick. "The great thing about startups is there's an accelerated career growth track," Brick says, "especially if you have the good fortune of being with a company through hypergrowth."
A junior employee could be promoted to a management position in a year or less if they show leadership skills. "Often early hires become the de facto leaders," Brick says. Because teams aren't fully established and processes are still being determined, leaders may have an opportunity to work a few levels above their job title and accelerate their chances of promotion. In 2019, there were more than 420,000 startups in the United States, which were responsible for 1.7 million job gains that year, though attrition levels were high too.
Startups tend to be more informal and flexible than established organizations, but there can be uncertainty about career opportunities. There may be no formal process for performance evaluation, which may mean no obvious path to advancement. "While later stage startups and big companies have established processes and criteria, early stage startups often won't and promotion decisions can be subjective," Brick says. If the company doesn't have a clear path for career advancement, this could be a sign to move on, especially if a promotion is necessary for you to achieve your professional goals.
Even those working for larger employers need to assess any opportunities carefully against any personal goals and priorities, according to Brick. "No matter what your goal is, it should play into a bigger picture," says Brick.
Setting yourself up for success
There are a few factors to consider when aiming to be elevated. For example, the timing of a promotion may depend on seniority. Generally, a junior-level employee will be eligible for a promotion within one or two years. For a senior-level role, promotions typically occur every three to five years. "If you're . . . angling for vice-president, it can take longer," says Brick. Given those factors, here's how to make sure you are in the running:
1 Ask for it
Whatever your role, it's important to demonstrate strong job performance to set yourself up for advancement. Then make your feelings known. "The best thing you can do is talk to your manager. Get clear on how promotion decisions are made and what you can do to make it happen," Brick says.
2 Be visible
Your coworkers may know you want a promotion, but does your boss? "Your professional reputation cannot be a secret," Brick says. Communicate your professional goals to your boss and make sure the "higher ups are seeing your impact and leadership," Brick says. If management realizes you want a promotion, they're more likely to give you opportunities to take on challenges and develop your skills until you're ready for one.
5 Be proactive
Don't wait for a promotion to fall into your lap. Brick says, "Identify your boss's priorities – and their boss's priorities – and ensure high performance aligns." Take the initiative by telling your manager you're on top of it, whether this means accepting more responsibilities or honing the skills for the role you want to snag.
6 Find advocates
Actively connect with people in the company who will vouch for you. "Advocacy is the most important piece," Brick says, "because having people who will bring your name up in rooms you're not in, making introductions, and bragging about the work you are doing is crucial." Advocacy is different from self-promotion. It's one thing for you to mention your abilities, it's more significant when someone else does it. "Building a personal brand and networking within your industry will make opportunities come to you," says Brick.
What to do when nothing works
If you have been working at a higher level than your pay grade for some time, you were promised a promotion that didn't happen, or you were passed over for promotion, it's worth finding out why, says Brick. "It's time to have a direct conversation with your boss and consider other options," she says. That might include looking for a new job. Just make sure that any promotion you are hankering after aligns with your career goals too. "Knowing what is important and what career success looks like for you is crucial." Whether that's a promotion, or a new role, only you can decide.
Photo: Welcome to the Jungle
Follow Welcome to the Jungle on Facebook on LinkedIn and on Instagram and subscribe to our newsletter to get our latest articles every day!
Las temáticas de este artículo