Seyna is on a mission to change the way businesses protect their customers. Indeed, the insurance industry's tech legacy has made it expensive and complex for brokers to protect their customers.
That's why Seyna built a SaaS platform combining a risk-carrying capacity and all the productivity tools brokers and retailers need to to instantly build the right UX and insurance covers to protect their customers.
That was only made possible thanks to Seyna's team, aka the "Seynators". They're legal experts, actuaries, product managers, tech engineers, sales representatives, etc.  and they're all thriving to build a modern infrastructure for the insurance industry.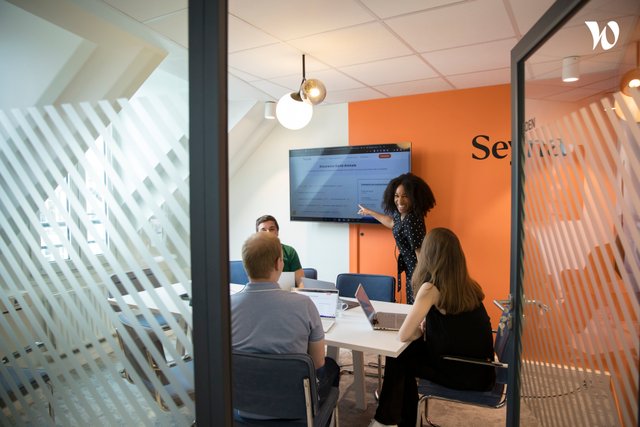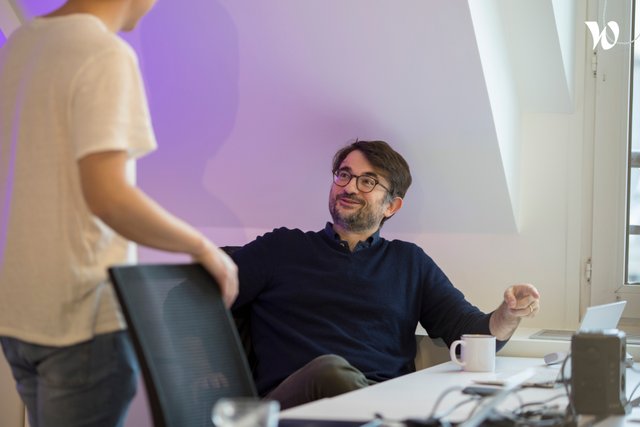 Tech is the backbone of the Seyna project. Insurance brokers build their customer experience on Seyna. They run their portfolio on Seyna.
This means that Seyna's platform must absorb all the complexity of one of the most complicated and highly-regulated sectors in the world – insurance – to make it a simple and fluid experience for their users. Getting there will require the best and brightest ... working as a team.
You are looking to build something big? Develop new skills? Leverage tech to turn an industry on its head? 
Let's talk!
"We have funds and market validation – all we need is for you to help us accelerate and make Seyna a world leader. "

The product team's mission is to turn needs into killer features that make our customers feel superhuman
Constantly scanning the market for new technologies and ideas, interviewing customers to identify true pains, the product team works hand in hand with the tech team to bring our tools to life.
Product managers need:
empathy to understand users' frustrations, 
outstanding analytics to make data-driven decisions,
creativity to deconstruct complex issues into simple solutions
You're painfully curious and organised? You have a tendency to tear complex matters to pieces? 
Seyna wants to meet you!
"What I liked most about Seyna is that the product is at the heart of the company's strategy."

Seyna is a tech company on a mission to help insurance brokers easily protect their customers. In other words, it leverages technology to change the way we approach risk and insurance. 
The insurance team is made up of PHD graduates, former members of the ACPR (French Insurance regulatory body) and data scientists. Together with the sales representatives and our customers, actuaries aim to build the best protections on the market in record times.
You're looking to work in a fast-paced environment? Build new garantees from scratch? Feel what technology can do for insurance? 
Let's talk!
"If you're interested in Tech and Insurance, look no further... Seyna's for you."

In 2021, Seyna multiplied its revenue by 6 to reach 18m€ after only a couple of years of operations. This year, Seyna needs to triple that. The challenge is huge, our ambition even bigger. 
Seyna might have been validated by the market, it is constantly looking to build new solutions. As a sales representatives at Seyna, you are constantly in touch with the market to identify the next big thing. It can be a new lead, Seyna's next killer feature, a ground-breaking guarantee to build with our actuaries... you drive the change. 
You are both strategic and gifted for project management? You actively look for new challenges and unexplored territories? 
Seyna wants to talk!
"What I like about my job is discovering new people and business matters every day."