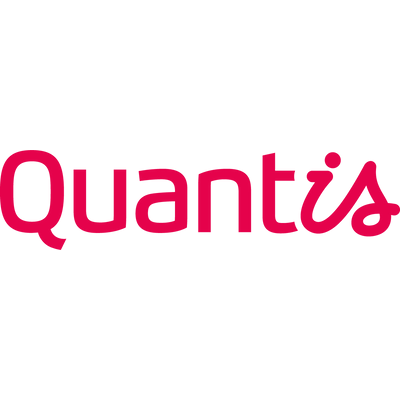 Quantis
Talent Coordinator
Experience:
Not specified
Qui sont-ils ?
Quantis is a leading environmental sustainability consultancy pioneering approaches to solve critical environmental challenges. The group partners with major organizations across the globe who are serious about reducing their environmental impacts to future-proof their businesses and prosper in a new planetary economy. Quantis' unique approach combines deep environmental expertise, strategic business knowledge, and enterprise transformation skills to help organizations shape policies, practices and business models that align with the planet's capacity while building resilience, unlocking innovation, and optimizing performance. 
With offices in the US, France, Switzerland, Germany and Italy and clients around the world, Quantis is a key partner in inspiring sustainable change on a global scale.
Descriptif du poste
As the Talent Coordinator for our teams in France and Germany, you will work within a team of 5 individuals dedicated to two branches, representing +100 employees. 
You will support the Branch Operations & Talent Lead with implementing people practices and culture development, including onboarding and retention of talent; learning and development; employee experience; employee relations; performance management; equity, diversity, and inclusion; legal and social aspects; and HR-related projects.
AS A TALENT COORDINATOR, HERE'S A PREVIEW OF WHAT TYPE OF WORK YOUR DAYS WILL INCLUDE:
Be the French and German Ambassador of the Group Talent team's work streams and tools.

Be a support to the Operations & Talent Lead on the implementation of Talent strategies, including learning & development, employee experience, performance evaluation (non-exhaustive) at the branch level.

Ensure transparent internal communication and understanding of the talent topics and programs amongst Quantisians.  

Ensure our HRIS, internal tools and reporting boards are continuously updated for both countries

Support the people development/performance management strategy to ensure the performance of every person on the team aligns with Quantis' purpose, vision and global strategy.

Collaborate with the Group Knowledge Management Lead to contribute to the implementation of training, i.e. to organize training sessions at branch level according to needs.

Collaborate closely with the Operations & Talent Lead to ensure consultants are well supported on their daily work and career paths.

Encourage and empower colleagues with well-being practices in coordination with the Group Talent team.

In collaboration with the Group Talent team, support the branch in the development of local policies.

Handle HR social activities (social relations - CSE, legal monitoring). 

Lead the organization of social events and team building activities for the Branch.
Profil recherché
DOES THIS DESCRIBE YOU AND YOUR NEXT ROLE?
You're motivated to put your talent/HR skills to work towards our mission of building a sustainable future and aligning businesses with planetary boundaries.

You're a curious and motivated professional with 3-4 years experience in HR/Talent functions and your peers would recommend you as a supportive team player. A first experience within a growing consulting firm is a plus.

You are keen to work on a diverse range of talent topics (performance, management, learning & development, employee engagement, compensation & benefits, onboarding, inclusion & diversity) and ensuring their implementation in a fast-paced, international environment.

You feel at ease in agile organizations and are looking to contribute to develop and implement talent practices in an evolving structure.

You are interested in learning how Talent can contribute to the achievement of a corporatestrategic direction. 

You have excellent communication and engagement skills, and are able to connect with people both physically and virtually.

You have a passion for people and their development.

You're an active, empathetic listener and have a strong sense of service.

You have a solid understanding of yourself and of your drivers and motivations, and you are skilled in emotional intelligence. 

You have a positive, proactive attitude, and are focused on problem solving.

You prefer working with a high level of autonomy, self-organization and self-management.

You have a Bachelor's Degree in Human Resources Management, Organizational Psychology, Business, or another relevant field.

You have full professional fluency in English, French/German are considered a big plus.
Déroulement des entretiens
30 minutes call with a member of the Talent Acquisition Team

45 minutes 1:1 with the Hiring Point Person

1 hour panel interview (+ assignment)

We are ready to make an offer!
Questions et réponses sur l'offre