Working remotely has always been part of the culture of Quantis. At Quantis France, 40 days of presence at the office per year help us to strengthen the links between our team. Our offices are open all year around, and have been designed to facilitate online working. 
We connect each Monday morning for a coordination meeting, onsite and online. Twice a year, a Retreat, organized in a different place in France, gathers all our Quantisians at the same time and place. Our Retreats allow us to connect, come up with new ways of working together and learn from each others!
Includes 💻
Individual budget for home working equipments
Possibility to work remotely from abroad
Individual budget for visiting and working from our other branches in Europe
In figures
100% of our team

benefit from our homeworking policy from day 1

Our offices are ideally located in Sentier, Paris 2nd, surrounded by restaurants and terraces and easily accessible by public transport (3, 4, 8 and 9 metro lines).
They have been designed to ensure our Quantisians to find the right place to each activity : bright and quiet open spaces, phone-booths, meeting-rooms to invite up to 16 guests, comfortable shared spaces, kitchens, long balcony perfect for sunbathes, nap room and... a shower room for our athletes. 
Meeting-rooms are equipped with video conference systems, and flex-desks with extra external screens. Some rooms are designed to host onsite workshops.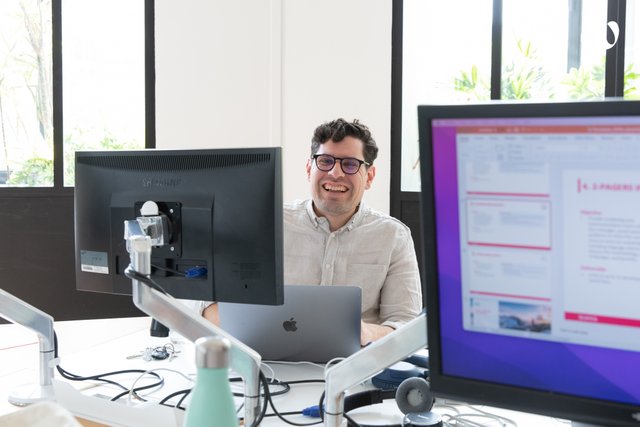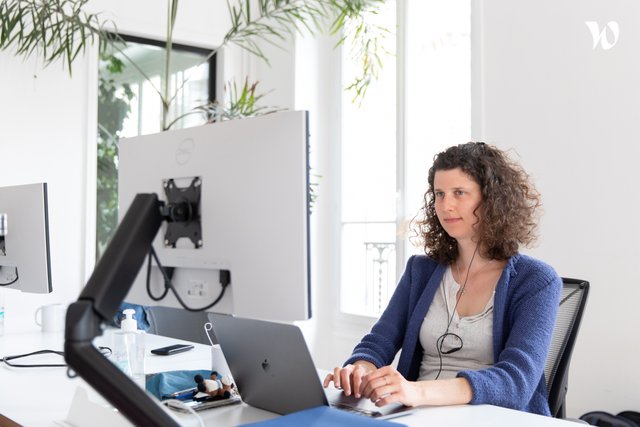 In figures
570

square meters of life and work spaces