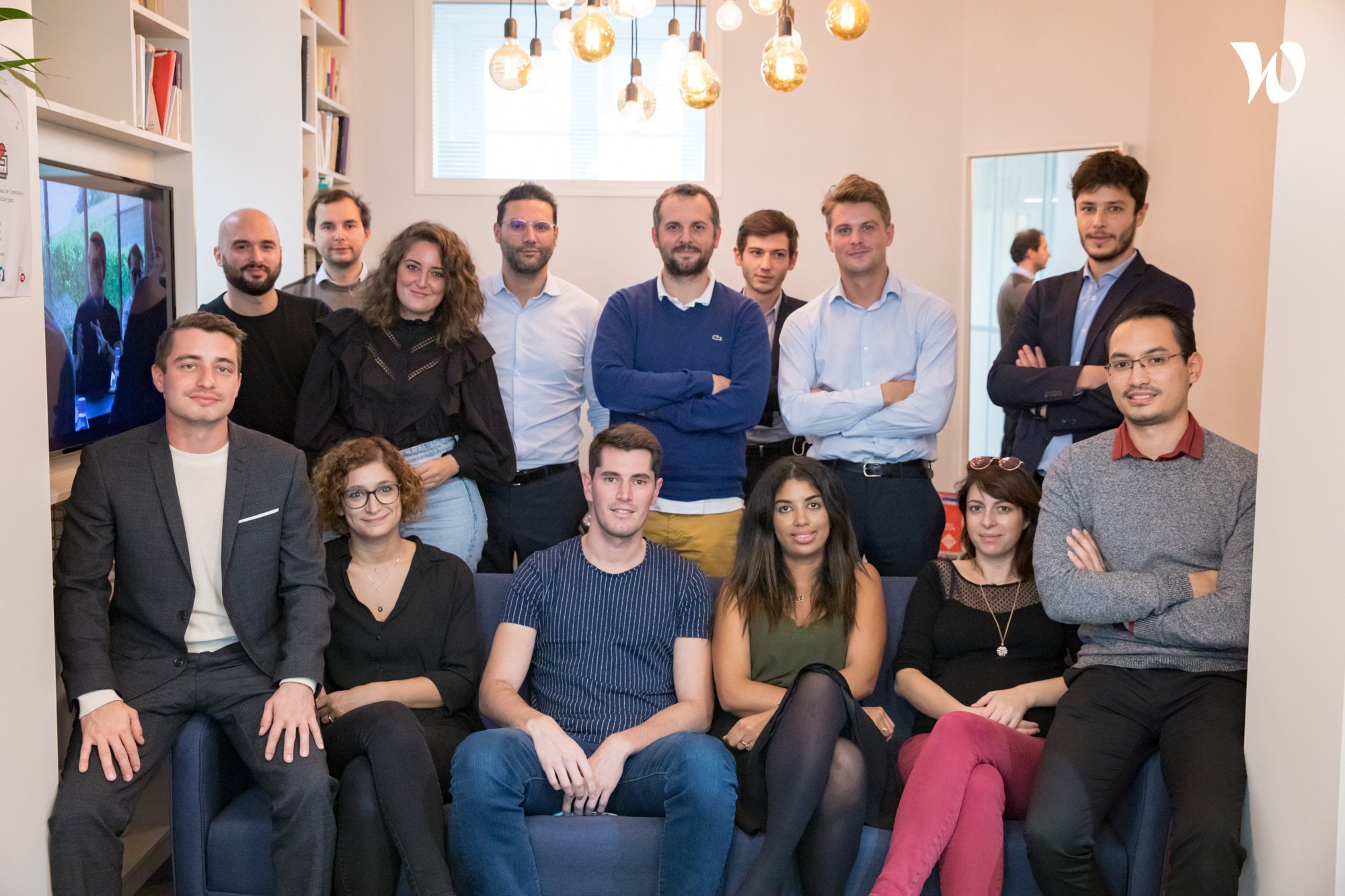 Groupe Nexeo
Finance, IT / Digital, Insurance

Paris, Bruxelles, Genève, Lille, Nantes, Rouen
When Nexeo was founded in 2002, our ambition was to create a company that would bring together innovation, expertise and strong human and ethical values.
Today, this recognised know-how and conduct has made Nexeo a fast-growing group that supports its clients in Banking, Finance and Insurance during all phases of their transformation projects: from Business Consulting to the implementation of IT Solutions.
Our driving forces are to ensure that every project achieves long-term added value for our clients, to enable every employee to grow and develop, and to demonstrate that, more than ever, digital transformation in business succeeds through the commitment of talented people. Today our 5 entities offers a specifi expertise to each and every clients of ours :
• Nexeo Finance
• Nexeo Assurance
• Nexeo Infrastructure • Nexeo Banque
• Finaxium (management consulting).
We have operations in 5 countries (France, Switzerland, Belgium, Luxembourg and Canada) and our headquarters are based in Paris.
What they are looking for
The Nexeo Group teams are made up of people with strong IT skills and with finance or insurance skills. Mainly :
Highly qualified engineers either in demanding development languages and environments (Java, .net, big data, C ++, etc.), or in technologies related to systems and security.
Functional consultants with a project culture or from operational functions (traders, portfolio managers, risk controllers, etc.) Beyond your skills, recruiters are looking at your personality. An attitude of consideration and transparency, openness, commitment and above all ability to adapt to different environments are very important criteria for successing within the group. Your communication skills, your proactivity and your team-spirit are strong assets that will allow you to learn quickly in a work environment. Lastly, a desire to get involved in life at Nexeo, beyond the completion of assignments, is something we believe in strongly, as this will contribute to the company's development and your own growth.
Nexeo Groupe est labellisé HAPPY AT WORK et Great Place to Work.
« Participatif » et « de proximité » qualifient bien notre Management dont l'objectif est de permettre à chacun de trouver sa voie, de s'épanouir et de développer ses talents :
Leurs salariés sont acteurs de la vie du Groupe : manager, mentor, coach, compagnon, le choix est large !
Ils se retrouvent très régulièrement autour de soirées, cocktails ou même week-ends d'équipe !
Une fois par semaine un BBL ou Atelier est organisé : live coding, Kata clean code, Prince 2, MIFID,…sujet technique ou finance, le partage de connaissances est au rendez-vous !
Et régulièrement une journée « code retreat » a lieu pour développer son expertise !
Questions and answers on Groupe Nexeo