Their story
Walter Landor, creator of branding and passionate about the power of brand differentiation and relevance, founded the Landor agency in San Francisco in 1941.
Today, the agency skilfully combines in-depth expertise in branding, know-how in creating experiences, strategic rigour and excellent creativity, for a significant global impact.
As part of the WPP Group, a world leader in marketing and communications, we are proud to have been contributing to the creative metamorphosis of businesses for 50 years.
The Landor Group also includes sonic branding pioneers amp, workspace and architectural design specialists BDG, and award-winning motion design experts ManvsMachine.
+ 1300
passionnates of the brand in the world
32
studios in 20 different countries
14
nationalities among the 60 talents in Paris
+ 100
awards in creativity and efficiency
71%
of women to the Management Committee
Their vision
Our purpose: Extraordinary brand transformation by design. Our mission: To have a positive impact on our clients, our employees and the world around us. Our daily life: To challenge and be challenged. To question everything: our ideas, our work, our environment. To give the best of ourselves. To support, back up and inspire each other to build tomorrow's brands together. To place excellence, relevance and innovation at the heart of every project we undertake with our clients and partners. Our beliefs: Together, we can make better. Together, we can be extraordinary. With purpose. With passion. By design.

Landor Paris is like a crossroads between several worlds. A deeply Anglo-Saxon culture blended with French-style creativity and directness. It's also a real meeting place for diverse nationalities and cultures, where difference becomes part of our DNA and where everyone finds their place. One thing is certain: our common passion for the brand is felt in the energy, enthusiasm and audacity that fuel our work.
CREATIVITY
is an integral part of our identity: between curiosity, looking to the future and open-mindedness, we are constantly looking for new creative expressions.
EXCELLENCE
which we find in the perfect combination of strategic rigor and limitless creativity.
SOCIAL GOOD
or how to seek to have a positive impact on the daily lives of the people around us, on our clients' business and more broadly on our environment.
INNOVATION
that we embody, is to constantly try new things, challenge ourselves, and learn from our mistakes.

Whether we are working internally or supporting brands large and small, local and international, sustainability is at the heart of our concerns. As designers and creators, we have a responsibility not only to reduce our impact but also to improve the world around us-through the solutions we propose to brands. We help them make the most of their sustainability investments, turning them into a long-term competitive advantage and an opportunity for innovation. Internally, we focus on diversity, inclusion and well-being for all. Our programs such as ShipShape and Building to Belong were often born out of the initiative of a few people in a studio, in response to needs they identified to improve our lives, and have gradually spread throughout the Landor global network. In France and around the world, we also support people who want to get involved.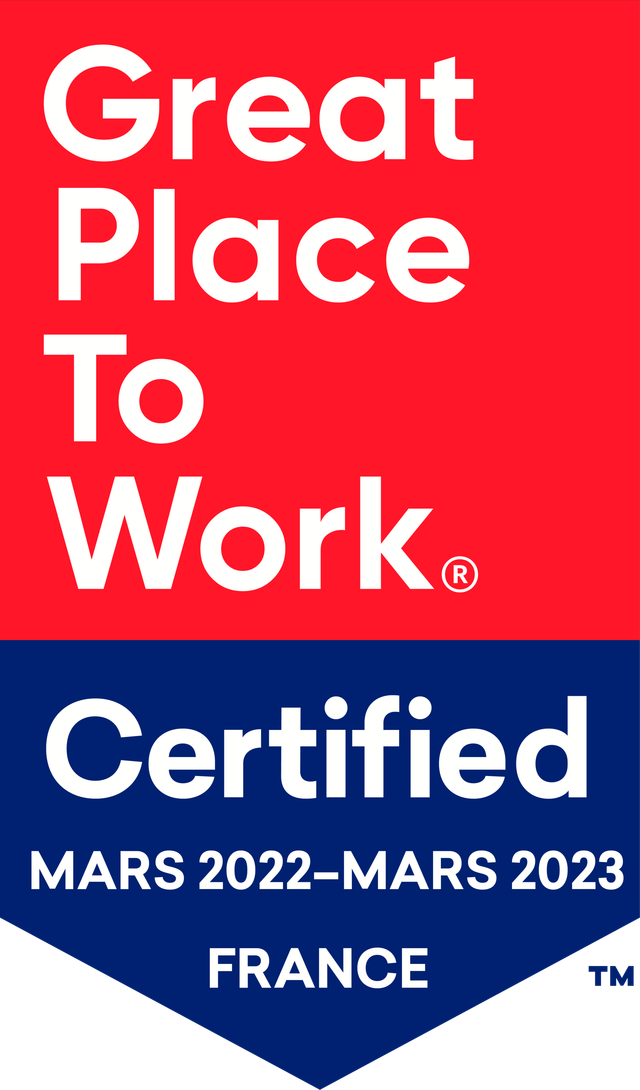 La Programme Stella
En 2023, WPP a lancé le programme Stella en France pour permettre le développement et l'accélération des carrières des femmes au sein du groupe. L'objectif est d'inspirer et de permettre aux femmes de WPP de maximiser leur potentiel et de stimuler la croissance de WPP grâce à une plus grande diversité. Oriane, General Manager de Landor Paris fait notamment partie du bureau de direction Stella France.
The Landor Good Squad
The Landor Good Squad is a community that allows any employee in the world to devote up to 10% of their annual working time to actions around sustainable development: learning, getting inspired and above all using our brand expertise to imagine sustainable solutions. Today, 360 Good Squadders, i.e. one third of our employees worldwide, are involved in everyday issues such as accessibility and circularity.
"

The satisfaction we as designers feel is using our problem-solving skills to fulfill our social responsibility to make the world better.

"
In figures
100% of our employees

believe that everyone is treated fairly regardless of gender, background, sexual orientation or age (Source: GPTW 2022 Study).