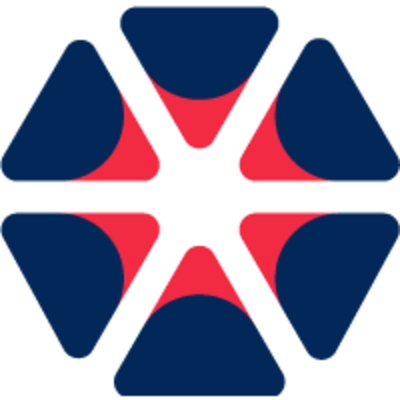 Beamy
Customer Success Manager
Partial remote authorized
Who are they?
Who hasn't used Notion, Airtable or Zoom at least once? SaaS applications are everywhere to make our working life easier. Easily accessible, SaaS offers employees new ways of working.
Beamy is a French company (ex-member of Future 40 of Stating F), with a team of 50 passionate individuals. We help more than 40 major players such as LVMH, Decathlon, BNP Paribas, Fnac Darty, and Engie. Our goal is to make SaaS governance a top priority for large enterprises in Europe and around the world.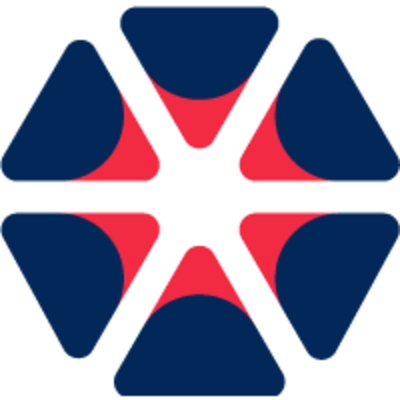 Let's go!

Job description
As Beamy grows, the CS team needs to be strengthened and we are looking for experienced and talented Customer Success Manager - Solution Expert who want to build the future of SaaS management, while developing their own skills and expertise.
The integration of Beamy with our customers goes through a phase called Discovery. This is the key phase for the successful use of Beamy. The CSM is an essential link in the success of our customer projects between the Sales team and the Product team.
Our clients are large accounts in industry, retail and banking/insurance. The people we work with are various, including operational people and C-levels from the following personas : CIO, Purchasing, DPO, CISO, etc.
YOUR MISSIONS :
Project Management (60%)
> Partner with customers to establish clear business goals, timelines, priorities and metrics of success
> Organise project monitoring and efficient reporting to satisfy our clients and deliver value (project committees, schedule monitoring, deliverables monitoring)
> Onboard our clients on Beamy : integration, set up, training and regular follow up
> Frame and plan the customer roadmap and get the data concerning the client's saas
Analysis & Optimisation (30%)
> Digging into the data at your disposal to highlight relevant lessons for our customers about their SaaS Stack
> Collaborate with stakeholders (Ops, Sales and Product team) to ensure great results and quality data to our customers
Side project (10%)
> Contribute to improving onboarding efficiency by creating tools to help scale onboarding efforts
> Acquire and maintain a thorough and technical knowledge of our product and tools
WHAT WE OFFER :
- A package around 45K€ + stock options 💰(Our salary grid focuses on two variables : your level of impact in the organisation and your job expertise observed during our interviews)
- Brand-new office in the heart of Paris, at Opera, (9th district)!
- A key role within our organisation with the opportunity to be a decisive player in transitioning Beamy from startup to scaleup,
- Full ownership and strong autonomy, free of micro-management,
- The best health mutual and lunch vouchers available (Alan & Swile),
- A united and highly dedicated team who's not faint-hearted,
ABOUT YOU :
If you have lead complex projects with stackholders part of IT departments, there is no doubt that you will thrive in this central position for our activity and its deployment. It will be easier for you to succeed the missions if :
- You have at least 3 years of experience, working with large Enterprise customers as Project Manager or Consultant
- You have complex project management skills : details oriented, organized, and you know how to switch to a subject to another while prioritising
- You are the king/queen of data, Excel has no secret for you and you have excellent analytical skills to use the data and transform it in benefits for the client
- You want to work in a high growth environment that is constantly evolving
- You give a lot of importance to team bonding and team spirit
- You speak both French and English fluently
Application & Hiring process:
We are looking for an overview of your background (either a resume or a Linkedin profile) and a short note to tell us why we're a great fit for each other and how you envision your future @Beamy
We'll review your application and we'll get back to you within a week. Be sure you will hear from us 🙃
Our hiring process for this role:
- A 30min Introduction call with Leslye - Senior Talent Acquisition Specialist to make sure our expectations are aligned.
- A 30min video call with Louis - Lead CS to deep dive into the role and to check that your skillset and mindset fit for the job.
- A Case study
- 1h of Who Interview with the HR team, to make sure we're a great fit in terms of culture
- On-site session to get a feel of the work atmosphere during a lunch + reference check
Research shows that while men apply to jobs where they meet an average of 60% of the criteria, women and other underrepresented groups tend to only apply when they meet 100% of the qualifications. At Beamy, we value respectful debate and people who aren't afraid to challenge assumptions, so we are looking for diverse perspectives as long as you meet our minimum criteria.
You are encouraged to apply even if your experience doesn't precisely match the job description!
Questions and answers about the job