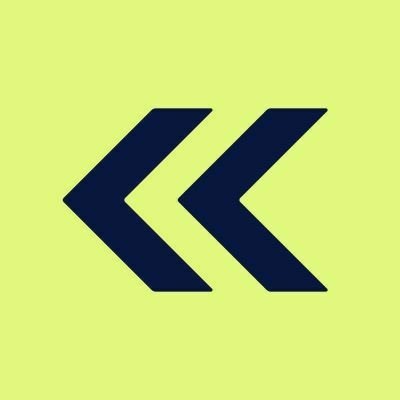 Back Market
Senior Operations and Customer Experience Manager - Germany
This position was filled!
Who are they?
BackMarket is the number one European (and soon global) marketplace specializing in the sale of fully refurbished tech devices.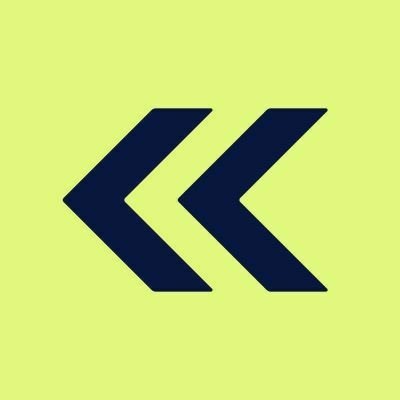 Let's go!
Rencontrez Dawn, Senior VP of Engineering
Job description
Back Market is the world's leading refurbished electronics marketplace with a team of 700 people, powering operations in 17 countries (and counting!).
Named one of the World's Most Innovative Companies by Fast Company in 2019 and again in 2021, our mission is simple: empowering people to consume tech sustainably by offering folks a high quality, accessible, and more eco-friendly alternative to buying new electronics. Why? Refurbished tech helps lower our collective environmental impact. We have indeed contributed to avoid the production of more than 1,000,000 tons of CO2e worldwide since our launch in 2014.
Be part of an exciting and growing international adventure that will change the way the world consumes tech.
About the job:
The Quality and Customer Care Department's mission is to make sure our customers have the best user experience and that they have no more reasons to buy new.
This means the customer experience must match (or beat!) buying brand new products at every step of their journey. A key part of this mission is to help our German customers have a smooth journey with Back Market, enabling them to resolve most of their requests with a few clicks.
The Senior Customer Experience Manager's primary responsibility is to manage the operations required for driving high-performing customer service teams supporting the DE business.
The manager will also be responsible for our business process outsourcing (BPO) partners, and will serve as project lead for partner onboarding, partner site implementation, executing change processes, and maintaining operational cadences as outlined within the contract.
YOUR MISSION (IF YOU ACCEPT IT): 🥇
Drive amazing customer satisfaction for our customers through the effective performance management of our business process outsourcing partners (BPO) that support the DE market. 
Lead data analysis, insights, and reporting on key metrics to drive and improve business performance and help develop strategic roadmaps that drive results.
Deliver department performance reports to the executive committee and General Managers (on Quality, productivity & cost per contacts) and be accountable for DE Customer Care KPIs: contact rate, customer satisfaction and agents efficiency. 
Identify, implement, and optimize key projects to improve those KPIs; work with teams across departments to ensure project success.  
Provide reporting based on root cause analysis and identify clear action plans to ensure quality improvements that drive higher efficiency.
Build strong relationships with the other Country Care managers to share best practices and work on global care projects.
Build a strong relationship with the DE training team to fully leverage the impact of processes over Customer Care performance
YOU ARE IN THE RIGHT PLACE IF: ⭐
You are bilingual in German and fluent in English.
You have 6+ years of experience with a proven track record of operational project management, driving high impact projects to completion (identifying / prioritizing / scoping / driving projects).
You're a data driven person, you know how to define KPIs and track them to make sure you focus on the projects with highest impacts.
You have experience in best-in-class customer service organizations.
You work collaboratively on a team while exhibiting a strong sense of ownership.
You have a strong knowledge of the e-commerce industry and have high customer experience expectations.
You have preferably worked in a start-up hyper growth environment.
You are solution oriented, focused on quick results and lean approach
WHY SHOULD YOU JOIN US ? ✌🏼
- A meaningful job: you will help avoid thousands of tons of electronic waste and fight against planned obsolescence. It counts!
- A meaningful company: we became a mission-driven company in January 2022.
- Be part of a worldwide growing company based in Europe, the USA and Asia to face great challenges : you will have the freedom to innovate and adopt new ideas!
- Work alongside passionate experts:  who will share their knowledge and help you develop and grow in your career. 
- Grow your career: with a flexible career path and a dedicated Learning & Development team. Back Market will help you evolve with personalized internal trainings and external handpicked providers from day 1!
- Leadership Academy by Back Market:"be a coach not a dictator" is at the core of this program ! We train and enable all our leaders to support their team towards achieving goals. Be a manager at Back Market is an unique experience we take by heart.
- An attractive salary, equity and a host of benefits including : Lunch voucher, health insurance, relocation package, paid time off for activism in your community, parental benefits, flexible hours, etc…
- Remote friendly company : up to 3 days of remote work per week!
- One Loving Tribe: you will have the opportunity to work in a fast-paced, open-minded and friendly environment. 
- Be part of one of our Employee Resource Groups createdaround shared identities, common backgrounds and/or special interests crafted to be a safe space and an expressive outlet. 
- Several internal events: The Monday Brief (weekly)/ The Somehands (monthly)/ The All Hands (annual).
- We're here to SABOTAGE: It's our mantra. It keeps us focused on what we aspire to be: a little bit sneaky, always smart, kinda frugal and constantly conspiring to create maximum impact.
Back Market is an Equal Opportunity Employer which means we pledge to not discriminate against employees based on race, color, religion, sex, national origin, age, disability or genetic information.. If reasonable accommodations are needed for the interview process, please do not hesitate to discuss this with the Talent Acquisition Team.
Back Market is helping to address one of the biggest challenges of our time: climate change. We take this so seriously that we were awarded status as a "Société à Mission", or company with a social mission, by the French government. We know we can't tackle a global problem without a globally representative team so we are committed to embedding diversity, equity and inclusion principles in every aspect of our organization. But more importantly, being One Loving & Free Spirited Tribe is in our DNA as it is one of the five foundational values of our company since we got started way back in 2014. We are committed to hiring and supporting diverse teams of people from all backgrounds, experiences, and perspectives. We know our lofty goals cannot be reached unless everyone has a seat at the table along with the resources and opportunity to grow.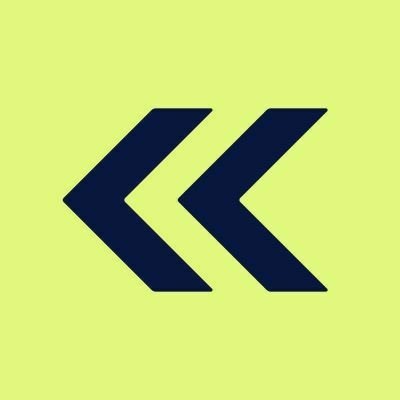 Back Market
Interested in this job?
Questions and answers about the job