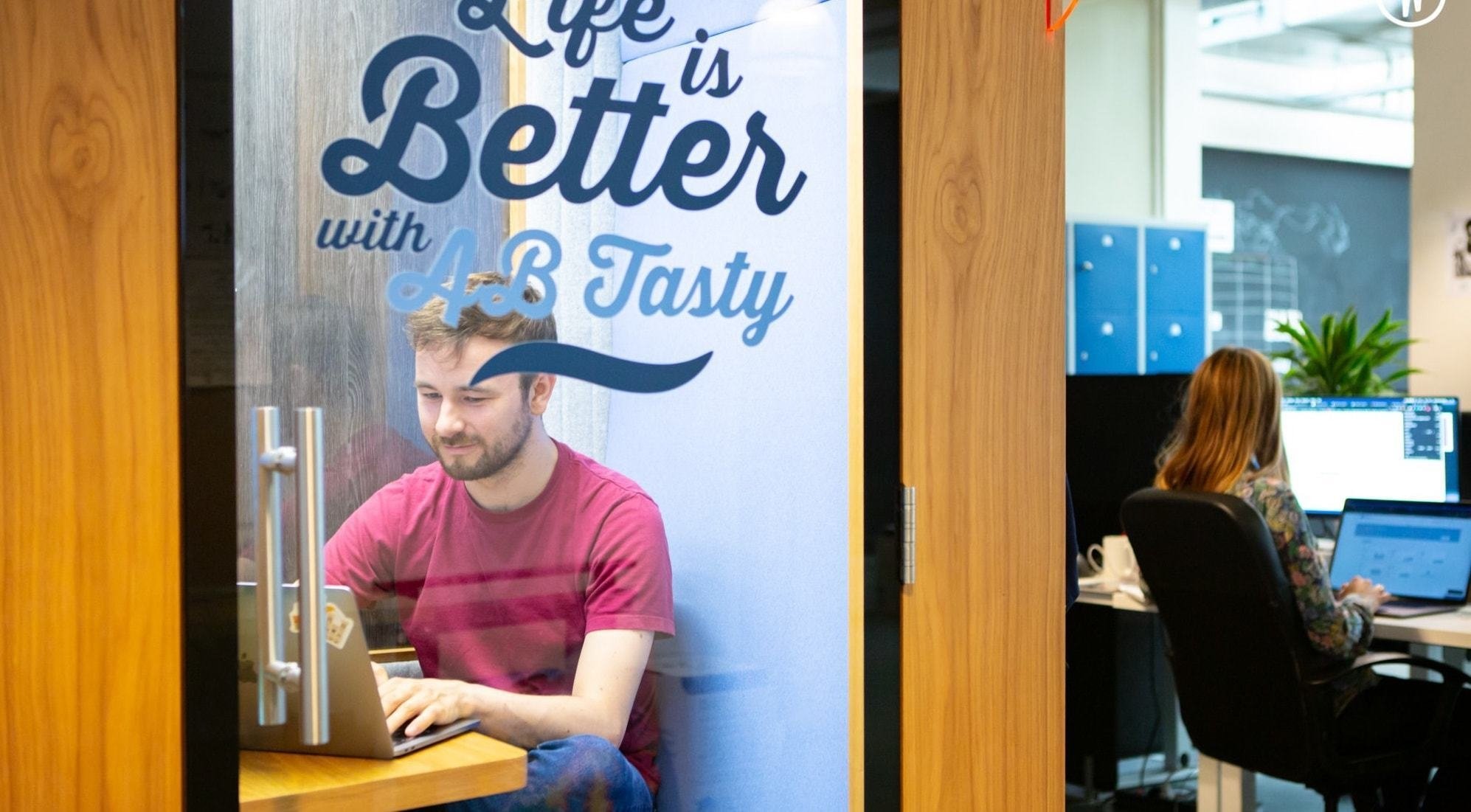 AB Tasty
Big Data, IT / Digital

Paris, Berlin, Bordeaux, Cologne, Köln, London, Madrid, Nantes, New York City, San Francisco, Singapore
AB Tasty empowers teams to build optimization roadmaps that delight users and yield maximum results. By analyzing thousands of customer journeys, AB Tasty helps companies better understand user behavior, identify and correct points of friction on their websites, and create personalized web experiences—all in the service of increasing conversion rates. AB Tasty isn't about helping brands push a hard sell. Theyr'e about helping them sell better, by creating more positive consumer and user experiences across digital properties. They must be on to something, since they are proud to say they have:
900+ customers, including Le Bon Coin, Cdiscount, Carrefour …
240+ employees in 6 countries on 3 continents (Americas, Europe, Asia)
Raised $24 million to grow globally

Bonus: they're nice, too.
2 prerequisites if you want to join the AB Tasty team:
Be a genuinely kind person! (they take this one seriously, it's half the battle in the recruitment process)
Have a passion, whatever it may be :).
What they are looking for
AB Tasty is growing fast, and they are looking for A-Players to join them in this challenge! They hire all types of profiles for their 6 divisions: Sales, Customer, Technical, Product, Marketing and Support Functions. They are looking to fill a variety of roles all over the world. AB Tasty is not looking for diplomas but for unique personalities who want to invest themselves in a growing startup. AB Tasty is looking for people that work hard, can adapt to a fast-growing and dynamic team, and can uphold its five company values of client satisfaction, team spirit, agility, enthusiasm, and kindness.
At AB Tasty, you will:
Be amazed by your on-boarding week
Have a ton of fun and meet colleagues from other departments at the monthly "apero" (drinks)
Be trained so that you get better at what you do
Make unforgettable memories during the annual seminar and holiday party
Be able to recognize your co-workers with daily virtual currency to be redeemed for a team breakfast, AB Tasty swag, or even a charity donation