The stubborn workplace stigma of mental health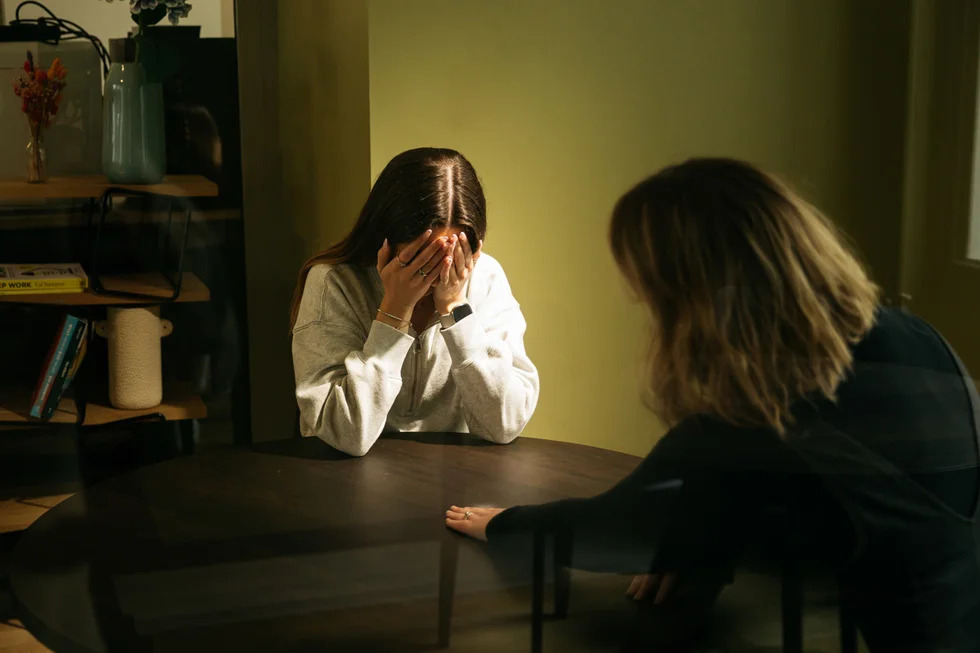 During the most frenetic days of the pandemic, one of the employees at Jodi Katz's Base Beauty Creative Agency told Katz, the firm's founder and creative director, that she needed a "mental health day."
While Katz had not heard the term before, she instantly realized that she needed one as well — and everyone else at the company might, too. That was the genesis of the company's Mental Health Day program, in which each employee gets an extra day off each month in addition to their paid vacation and holidays.
"The team loves that these bonus days are tied to mental health, and they are very proud and protective of these days," says Katz, author of Facing the Seduction of Success: Inspiring Stories on Leading in Business While Living Your Life, adding that they're among her firm's most appreciated staff benefits.
Katz's company is not the only one grappling with the mental health struggles of employees. The challenges of an ongoing pandemic, economic uncertainty, racial tensions, and geopolitical unrest over the past several years have taken a toll on American workers' mental health.
More than half of U.S. workers said that they felt unwell last year, and another 42% said that they needed to take time off from work to deal with their mental health, according to a recent survey by Unum.
Employers have become increasingly aware of the mental health issues faced by their employees, and more open to rolling out mental health benefits, including insurance coverage as well as counseling sessions, to their employees. Despite that the discussion on mental health in the office has grown louder in recent years, many workers still worry about its stigma.
Avoiding treatment
More than one-third of employees with a behavioral health condition surveyed by McKinsey said they would avoid treatment because they didn't want people to find out about their mental illness, and more than half said they would avoid treatment for a substance-use disorder for the same reason.
The stubborn workplace stigma on mental health is a reflection of the stigma that remains in society as a whole, says Richelle Whitaker, CEO of Providential Counseling & Consulting Services.
And while employers are certainly making progress toward removing that stigma, it will likely always remain to some extent, says Vittoria Bergeron, CEO and founder of Sesh, which partners with employers to provide virtual, therapist-led support groups to employees.
"Ultimately, employees choose and have the right to keep their mental health condition and their circumstances a secret or more discreet to avoid hurting their reputation or compromising their work relationships," Bergeron says. "It's certainly their right and their choice to be as discreet as they would like to be in their life and in the workplace."
That said, many large employers are more aware now of the widespread prevalence of mental health conditions among their workers, and they're taking steps to both reduce the stigma and provide treatment and support for those who need it. The renewed interest reflects not only a growing understanding of mental health but also a wider push to embrace diversity and belonging initiatives, which center around providing psychological safety for employees to bring their whole selves to work.
Nearly eight in ten employers currently offer at least some workplace mental health resources or plan to offer them next year, according to a recent study by the Society of Human Resource Management, but more than 40% of HR professionals don't think their organization does enough to offer mental health support.
Good for business
Supporting workers through their mental health challenges is also good business for employers, potentially leading to higher engagement, lower turnover, and lower absenteeism. That's particularly important in today's tight labor market.
"Mental health support is not a fringe benefit anymore," Bergeron says. "It's key to the resources and the overall healthcare that an employer is providing, but I do think that the stigma still exists among the employee cohort. People aren't necessarily coming and talking extremely openly about what they're going through."
Katz says she has seen among her employees that younger workers tend to be more open about their mental health struggles than other team members, even sharing specific diagnoses and other information.
"They don't appear to apply a stigma to these revelations, and several times I've walked into a room when the conversation was about how their diagnosis or treatments evolved recently," she adds. "As a wider team, when a staffer feels burnt out, they remember our company values of kindness, respect, and empathy, and turn right to our COO to talk and problem-solve together."
Normalizing conversations about and support for mental health at work requires authentic buy-in from the top down, Whitaker says. Executives and managers must make sure that employees know not only that resources are available to help them, but also that the company wants them to take advantage of those resources.
"Employers need to acknowledge that their employees are coming from diverse backgrounds and have diverse circumstances and diverse lives," Bergeron says. "They need to provide resources that meet the needs of those diverse circumstances and groups. By doing that, you are proving to your employees that it's OK to receive and engage in mental health support."
The advent of telemedicine for mental health has benefited both workers and employers, with more employers offering access to telemedicine sessions for those who need treatment.
Hard to discuss
But even as some mental health challenges like burnout become more openly discussed, workers with other diagnoses may still feel stigmatized by their employer and their coworkers.
Whitaker says that anxiety has also become more socially acceptable for workers to talk about.
"People have a better understanding of anxiety," she says. "They know what it looks like and that it plagues a lot of people. But depression, for example, may be harder because it can go to a scarier place and people tend to stay away from what they don't understand. It becomes a harder subject to discuss."
One important step that employers can take to show support for workers dealing with mental health challenges, regardless of their diagnosis, is simply letting workers know what benefits are available and how to use them. Many companies have employee assistance programs (EAP), that workers don't know about or have trouble accessing.
Companies can host staff development sessions to help managers spot and understand workers who are dealing with mental health issues and also help them communicate more effectively with those workers. They can also work toward a culture that prioritizes work-life balance, which can help reduce work-related burnout and stress.
Steps to take
Meanwhile, employees can also maintain their mental health at work. Among them, are speaking up when they're feeling burnt out or overloaded, taking advantage of the supports that are available to them, and — to the extent possible — choosing to work for a company that prioritizes mental health.
Coworkers and managers can also help create a culture that's accepting of colleagues dealing with mental illness, by sharing their own experiences with mental health issues and providing the same support and acceptance to struggling colleagues as they would if they were facing a physical illness.
"You don't need to disclose to your colleagues specifically what you're going through, but it can be a positive thing to acknowledge that you might be going to a therapy session or support group or doing something for yourself that is outside of the walls of operating in a remote workplace every day in front of your laptop," Bergeron says.
Check out more content related to Mental Health Awareness Month 2023 here.
Photo: Welcome to the Jungle
Follow Welcome to the Jungle on Facebook, LinkedIn, and Instagram, and subscribe to our newsletter to get our latest articles every day!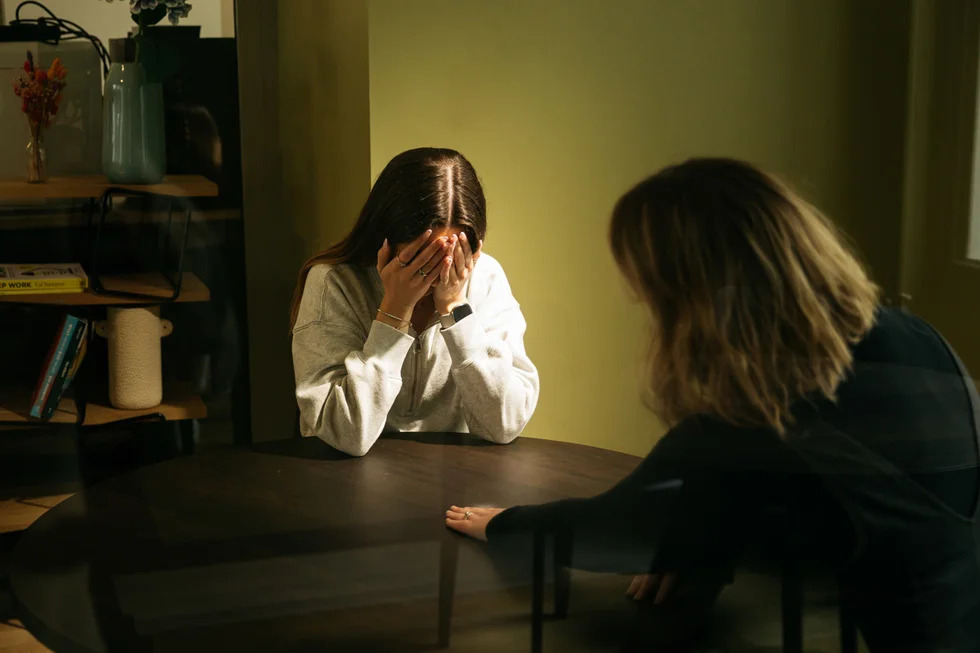 The newsletter that does the job
Want to keep up with the latest articles? Twice a week you can receive stories, jobs, and tips in your inbox.

Looking for your next job opportunity?
Over 200,000 people have found a job with Welcome to the Jungle.
Explore jobs