Why are children in the US and other rich countries working?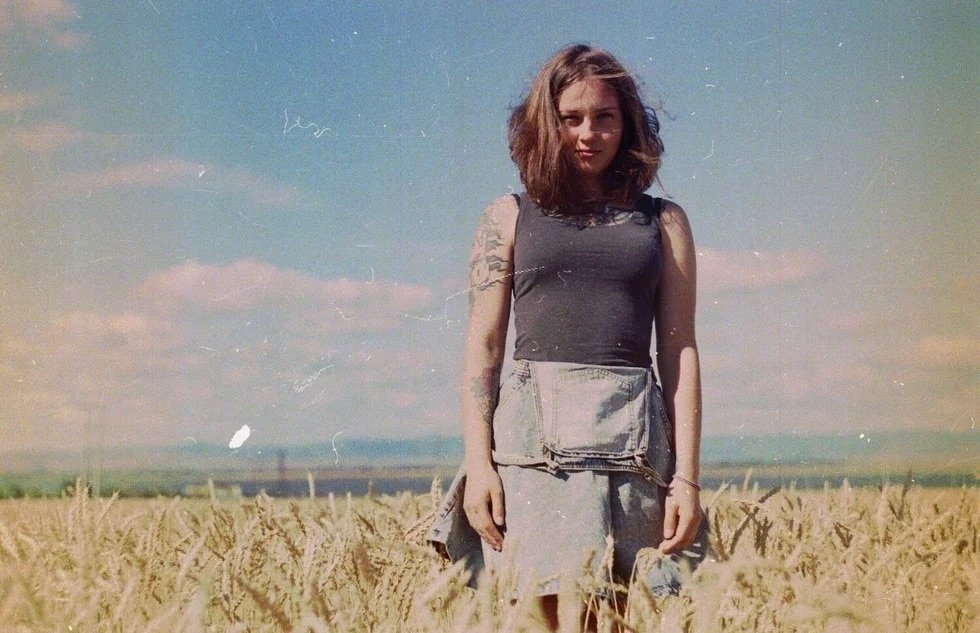 It's something we associate with the world's poorest countries, but even in developed nations, child labor exists. There are 160 million children working across the globe, which is one out of every 10 young people, according to the International Labour Organization. If you think it couldn't happen in America, think again. Recent scandals have shone a light on shady practices here and in other Western countries. At the same time, some places are attempting to promote the return of underage labor. So let's take a closer look at just a few wealthy countries where child labor is a reality.
US: Some states are unraveling children's rights
"We're going through a disheartening time in the United States," says Reid Maki, the coordinator of the Child Labor Coalition. "This year, at least nine states have either modified or attempted to modify child labor regulations." Iowa is a case in point. In this midwestern state, a bill has been passed to roll back several fundamental rights. Among the results: increasing the number of hours a 14-year-old can work; expanding the number of sectors where minors can work; and authorizing night shifts. There are several worrying indicators that things are getting worse too, with a nearly 300% increase in child labor rule violations since 2015, according to the Economic Policy Institute.
In 2022, more than 800 companies employed 3,800 children outside the legal framework for child labor. Where do these kids work? In places such as restaurants, logistics warehouses, and meatpacking companies. In some cases, children as young as 12 and 13 years old are working in commercial laundromats and industrial bakeries, according to the New York Times. Children are ending up in dangerous jobs that violate labor laws. However, it's in agriculture that underage workers are most numerous. Children work in fruit and vegetable fields but also in tobacco farming. "That particularly concerns us because it has consequences for their health," says Maki. In these plantations, children, sometimes as young as 10 years old, as seen in a 2018 investigation by The Atlantic, are predominantly children of immigrant or migrant parents from South America trying to make ends meet. To reverse this trend, the Child Labor Coalition is fighting against agricultural lobbies and the relaxation of child labor laws, and for the US government to hire more labor inspectors. Currently, there are 800 inspectors for 161 million workers and 11 million employers.
Italy: Child labor is invisible but widespread
Save the Children in Italy, a non-governmental organisation, offers a grim assessment as well. Its report It's not a Game, which was published in Italian last April, states that 336,000 children are working throughout the country. That's one out of 15 of the 7- to 15-year-old demographic, rising to one in five for the 14- to 15-year-old age group. These young people hold jobs primarily in restaurants (25.9%), retail (16.2%), and agricultural work (9.1%). Other teens work in the digital world, producing content or selling items online.
The Covid crisis, the challenging economic situation, and the consequences of the war in Ukraine have led to inflation and poverty in Italy. The same report shows that 1.3 million children, or 14.2%, live below the poverty line. This is concerning for the NGO, which fears that increasing uncertainty will push even younger children to find jobs. Financially assisting their parents is one of the motivations cited by young workers (32%), even though the majority (56.3%) claim they are working to meet their own needs. A significant portion also says they work for fun (38.5%).
The NGO also fears that poverty is being passed down. Save The Children highlights an alarming correlation: The fewer qualifications mothers have, the more likely their children are to work before the legal age of 16. This doesn't include popular teenage jobs such as babysitting but demanding work that affect their health and education level. Kids who work before they should are more likely to become criminals too. According to the same study, 40% of children monitored by the justice service were working before they reached the legal age.
Australia: Facing a critical labor shortage
While Australia returned to full employment in 2022, with an unemployment rate of about 3.5%, the country has been experiencing a severe labor shortage since the pandemic. As a result, the government eased immigration conditions, and employers are offering bonuses and incentives to attract candidates. A cafe in Jugiong, a village in New South Wales and a four-hour drive from Sydney, serves as a symbol of this issue and has sparked controversy.
The tiny town of Jugiong has 255 residents, but many more people on weekends when tourists flock in, as reported by the Australian media ABC News. The success of this cafe is partly due to its homemade jams. However, the team, from preparation to service, is mainly made up of children and teenagers from the village, some as young as 11 years. They're employed with parental consent since no minimum working age exists in the state. In ABC's report, cafe owner Huw Robb explains his choice. "We realized we were unlikely to attract skills and talent out of the city into a regional place like Jugiong, so we needed to build our team from the ground up," he said. In this widely criticized article, the children, all smiles, say they joined the company because they get too bored on weekends and are proud to work.
More than 500,000 children work in Australia, according to estimates, including 214,500 aged between 11 and 15 years. Faced with these controversies, Australia has ratified Convention 138 of the International Labour Organization, which requires states to set a minimum age limit for child labor.
Quebec, Canada: Fatal accidents among teens
It took the intervention of the Quebec Minister of Labor Jean Boulet for action to be taken against child labor in Quebec. In the past, there was no minimum age limit preventing children from working in this Canadian province; parental consent was sufficient for those under 14. It was normal and legal to be served in a restaurant by children aged 11 or 12, or to see them stacking boxes in supermarkets. Canada faces a significant labor shortage with disturbing projections. More than 1.4 million jobs will need to be filled by 2026, according to the Montreal Economic Institute and the Department of Labor, Employment, and Social Solidarity. Several employers argue that this justifies hiring children.
However, the dramatic increase in teenage workplace accidents prompted the government to legislate. An article by Langlois Lawyers on child labor in Quebec states that among those working under 14 years old, accidents surged by 392% between 2012 and 2021, according to the Commission for Standards, Equity, Health, and Safety at Work. There have also been five people under 19 years killed at work in Canada since 2014. In early June, the law setting the minimum working age at 14 in Quebec was finally adopted unanimously, with a work limit of 17 hours per week for those aged between 14 and 16 years. Nevertheless, eight sectors have managed to escape this law, including agriculture, newspaper distribution, and family businesses with fewer than 10 employees. It's not up to children to solve the labour shortage issues, Boulet says.
France: Unaccompanied minors are the main victims
France has come a long way since the 1840s, when children represented about 20% of the workforce. School attendance became compulsory thanks to the Ferry laws of 1881 and 1882. Jodie Soret, the head of the program, advocacy, and public affairs department at Unicef, says, "In France, this practice child labor is very rare. That's because we're close to 100% enrollment in schools. The few cases of child labor are mainly related to human trafficking."
In 2021, the Ministerial Statistical Service for Internal Security surveyed 44 victim support organizations, detailing nearly 3,000 victims. According to the report, Human Trafficking in France, about 11% of trafficking victims are minors and, of them, 63% are unaccompanied minors. They are subjected to sexual exploitation or forced to beg. "These realities are linked to poverty, isolation, lack of protection, and the non-enrollment in schools of these populations, especially children living in slums who are particularly vulnerable and marginalized," Soret explains.
Recent phenomena are also worrying, such as teens as young as 15 subletting accounts on food delivery platforms so that they can use them to work. These individuals are entirely under the radar, Thierry Berthet, research director with CNRS, the French state research organisation, told Liberation newspaper in 2019. Child influencers have also attracted attention, leading to a new law being passed in 2020 to regulate working conditions for this type of labor. In France, teenagers can work starting at the age of 16, with the exception of those under 14 who participate in video game competitions, hold modeling jobs, or work as child actors.
Translation by Lorraine Posthuma
Photo: Welcome to the Jungle
Follow Welcome to the Jungle on Facebook, LinkedIn, and Instagram to get our latest articles every day, and don't forget to subscribe to our newsletter!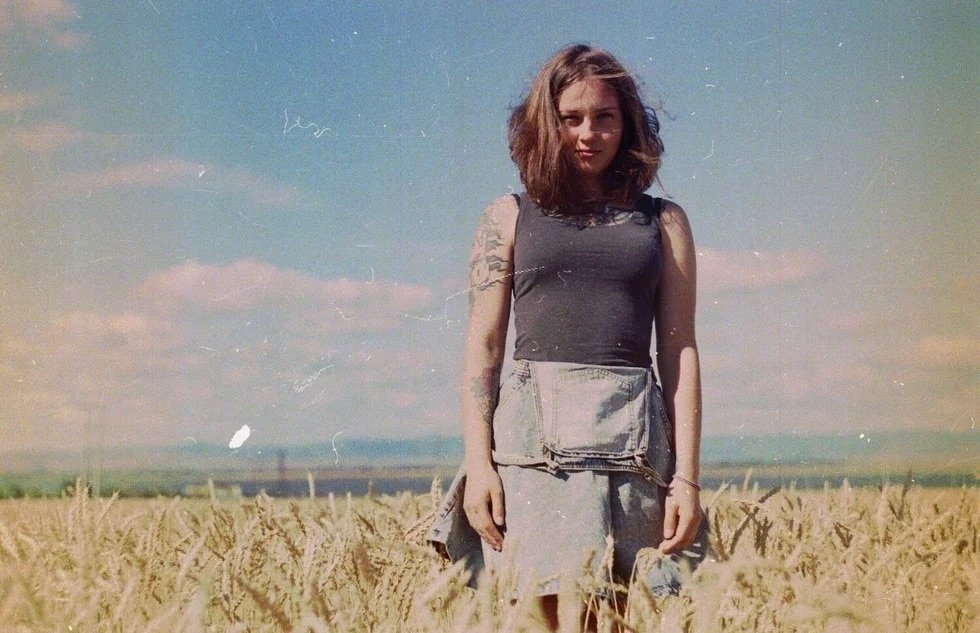 Looking for your next job opportunity?
Over 200,000 people have found a job with Welcome to the Jungle.
Explore jobs