The show must go on: artists fighting back during Covid-19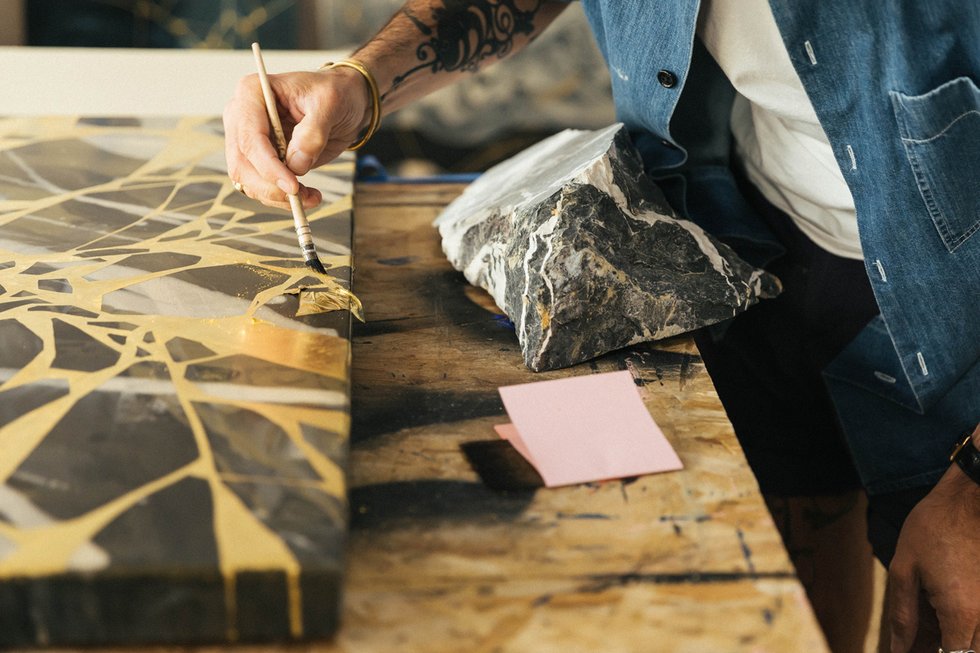 When lockdown arrived, entertainment venues across the country were ordered to close and artists, from musicians to clowns to ballerinas, were left struggling to make ends meet. The Covid crisis has hit the arts and entertainment industry extremely hard. According to government data, it had 28% of its workforce on furlough in October 2020, the highest proportion of any industry, and nearly 50% fewer job vacancies in the three months to October year on year. However, many who work in the industry are not ready to give up on the work they love. We spoke to four artists about how they are using their creativity to adapt, innovate and survive the pandemic—and to keep their art alive.
---
Actor, comedian, and artist Jonathan Oldfield has seen his work drastically change since the pandemic arrived. Oldfield graduated from the Bristol Old Vic Theatre in 2019. In February, he joined forces with professional clown Lorna Rose Treen, his Pillow Talk Theatre partner, to launch East London comedy night Car Boot Sale. Just before the second night was scheduled, Boris Johnson announced a lockdown.
As a self-employed recent graduate, Oldfield didn't qualify for the Government's Self-employment Income Support Scheme. He realized that the duo's approach needed to change dramatically. "We took off our hats that said, 'We are actors, and theater-makers and comedians' and we put on a hat that said, 'We will be whatever we need to be in order to see what kind of art comes from it,'" said Oldfield.
Swapping the stage for writing children's stories
Oldfield and Treen were determined to put their skills to use, so they asked themselves, "What use can our art have right now in a time of crisis?" They applied for lots of art commissions and call-outs, and the Corn Exchange Newbury offered them a digital commission. They swapped the stage for writing short stories and activities for children about key workers as part of the arts center's #dreamOUT project. "I didn't really know what I was doing in terms of writing short stories successfully for kids. But we knew we wanted to help and to do something that was interesting, joyful, escapist," said Oldfield.
Cooking up a storm
If that was a challenge, it was nothing compared with his Lockdown Cookbook project with arts and education charity Spud in Hampshire. The idea was inspired by a family heirloom cookbook compiled by Oldfield's great-grandmother, who collected recipes from the 1930s to the 1970s. Oldfield saw friends attempt to cook during the lockdown and also read about the loneliness of isolated care home residents, so he decided to use cookery to bring the two generations together locally in the New Forest.
Oldfield went as far as attempting to hand-bind the new cookbook. It may have diversified his skill set, but Oldfield's commitment to the cause landed him in A&E. "I stabbed my hand with a leather working needle, right into my palm," said Oldfield. "It was at that moment that I thought, 'I'm this stupid comedian who has somehow managed to find myself hand-stitching a cookery book for the New Forest.'"
An opportunity to upskill
Like Oldfield, actor and theater-maker Freddie Watkins, who has appeared in the likes of BBC's 'Poldark' and George Clooney's 'Catch 22', found himself in a sticky situation. With live shows, in-person auditions, and rehearsals canceled, Watkins embarked on a mission to learn the art of voiceover work once and for all. "I've always loved gaming, so I've always wanted to do video game characters in voiceover, but I'd never really dived into it until I had the time in lockdown," he said.
Watkins watched endless tutorials on how to create a home studio, and editing and mastering audio files. He also spent "a lot of time sound-proofing [his] room". He practiced by "reading extracts from literature for friends' radio stations", and moved on to reading books on platforms such as Audible.
As a result, Watkins says he feels "more of a business now". "I'm having to put myself in gear more to go out and search for these opportunities. My work is making me feel a lot more of a freelance creative than an actor just waiting for the phone to ring from your agent," he said.
Learning how to Livestream
A Musicians' Union poll found that a third (34%) of musicians have considered quitting for good this year, but multi-platinum selling, award-winning singer-songwriter Fiona Bevan is determined to stay put. "I think it's a very important job and I definitely won't be quitting."
It was through her first big songwriting project—Little Things with One Direction—"about loving your imperfections"—that Bevan realized just how important her music was, especially for mental health and happiness. "I had these messages from kids all around the world, who had been suicidal and had body image issues, saying that song had saved their life. It just made me realize how powerful it is," she said.
Bevan, who was in lockdown with fellow singer-songwriter Adam Beattie, recalls the initial "huge panic," but says learning to adapt to working online was a lifeline* for her music. "The way we survived was by learning how to Livestream. That's become a huge part of what we do now,"* she said.
After learning to produce their own music, the musical duo took live streaming to the next level. They set about transforming Bevan's living room into an old school theater, resplendent in red velvet. "I suddenly thought, I've got a red curtain upstairs, maybe I could tack it up on a wall and make it look like a theater," said Bevan. "I mentioned it to Adam, and he said, 'Oh, I bet Simon has some nails,' and we rang Simon Minett, our friend who's a cinematographer, [to ask] and he said, 'Yeh okay, bring the van.' We filled up the whole van with fairy lights, curtains, drapes, dolly tracks, and movie cameras."
Bevan found herself picking up new skills. "[I learned] how to vision mix between multiple cameras, do wonderful lighting, hook up studio sound, mix and send all of that to the internet, in sync with itself," she said.
Initially, Bevan thought that live streaming would feel "artificial" or "alienated", but she was pleasantly surprised. It allowed for interactive dialogue, which makes it "a really connected, beautiful way to do a gig". "People were saying things that, during a gig, they would never normally tell you—intimate things about how they felt about a song or the difficult things that they were going through," she said.
Moving to a different beat
Meanwhile, Ella Mesma, artistic director of her own Diaspora Dance Theatre company, found her flat was just too small to dance in. "I was just hurting myself. It was just impossible because I kept on knocking things over," she said. Without studio space, Mesma discovered an unexpected resilience. "It's really interesting to learn how we deal with stress," said Mesma. "I always thought I was a 'flight' or a 'freeze' [type of person], but in Covid times I went into fight [mode]. I've felt like I really understand what I have to offer to the world."
Mesma decided to channel her creativityinto the project I am all Womxn. She invited 33 female artists from across the world to celebrate the female experience through movement in partnership with Yorkshire Dance. "It was really beautiful to see the power of video. We all needed a project like that, it was just a feel-good thing," said Mesma.
For Mesma, who is also a yoga teacher, helping others became a priority. This led her to launch an online corporate yoga business aimed at work-from-home staff. Before the pandemic, Mesma had struggled to feel as if her art was a valid career, but she feels attitudes have changed. "Before Covid, I always felt guilty for the things I did in life… Then, in Covid times, everyone was suddenly, like, 'We need you'," she said.
Despite the break from dancing, it is "very much in [her] heart and mind" and Mesma feels that everything she is doing will ultimately inform her work. "I'm not leaving the dance world behind," she said. "Yoga helps me to dance, but dance is such an important expression of my essence."
This year has proved how valuable artists are to society. "This is a valid career and a valid industry. It brings so much to the country in terms of culture, usefulness, and importance," said Oldfield. From escapist stories to a beautiful music score, the arts offer a glimmer of hope and connection to many under the dark cloud of Covid. "What I felt was proven over lockdown is that people need arts even more when they are going through a crisis," said Mesma. "That's when it's so important to have creativity and imagination and hope."
Photo: Welcome to the Jungle
Follow Welcome to the Jungle on Facebook, LinkedIn, and Instagram, and subscribe to our newsletter to get our latest articles every day!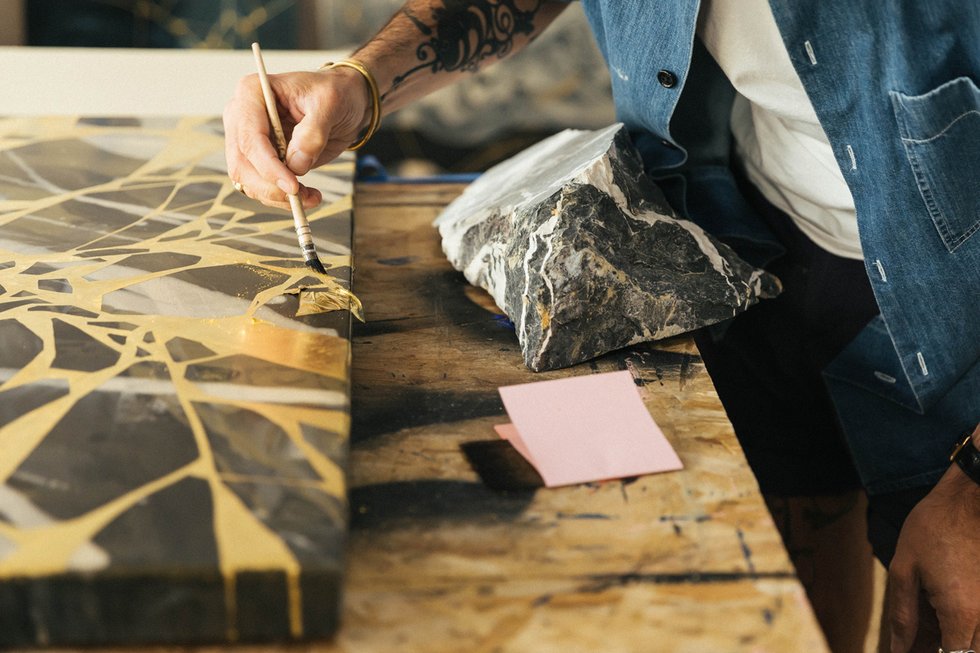 Looking for your next job opportunity ?
More than 200,000 candidates have found a job with Welcome to the Jungle
Explore jobs