Teachers face a new occupational hazard: terrorism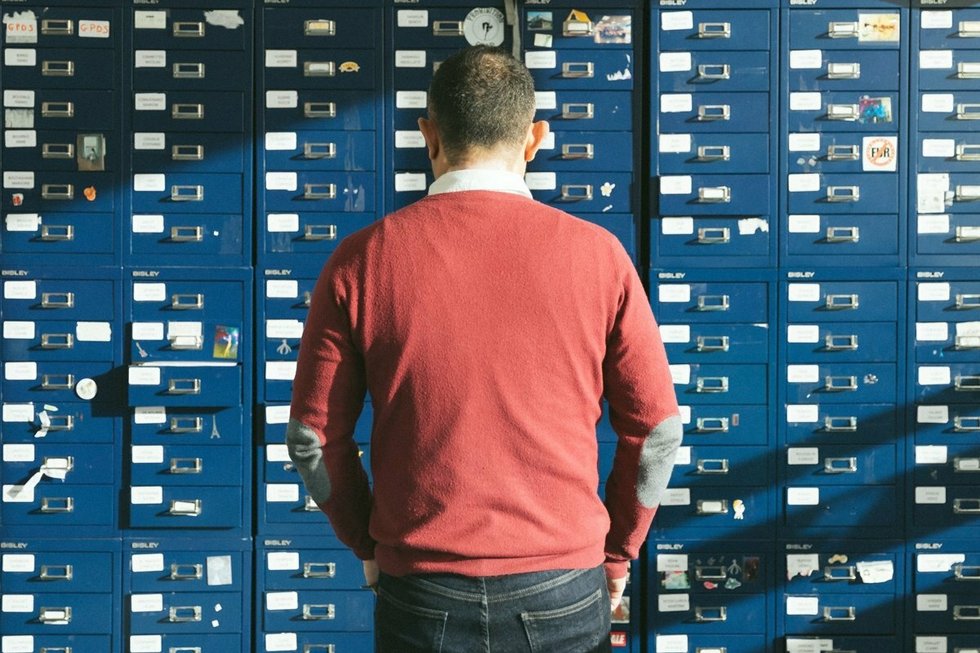 In France, few professions are used to working under the threat of a terrorist attack. Teaching is not one of them. Since mid-October, however, when Samuel Paty was killed near the school at which he taught in a Parisian suburb, the level of fear has grown. Questions need to be answered, such as: Just how worried are teachers? What kind of psychological support and advice can they get?
---
The voice on the telephone is a little shaky: "When a colleague gets beheaded for having a debate on secularism and freedom of speech in class, we wonder where we are heading and that is scary." Nathalie is a French teacher in Lyon and, since Paty's killing, she has been in shock—much like the rest of the teaching profession. "I thought schools were safe havens, now I know they can also be targets. I haven't been able to sleep since it happened. There are too many unanswered questions. How are we supposed to carry on fulfilling our duties? And what are we supposed to say to our students?"
Sadly, this wasn't the first time a school had suffered a terrorist attack in France. Eight years ago, Mohammed Merah shot dead a teacher and three children at the Jewish Ozar Hatorah school in Toulouse. However, on October 16 a boundary was crossed: Paty was not attacked because of his religious affiliation, but for simply doing his job."This attack means that the school curriculum is under fire," said Stephanie Truong, a secondary school history and geography teacher in Perpignan. "Our lessons have always tackled sensitive topics such as: the Holocaust, colonization, decolonization, abortion, gender equality… But I never thought that schools would face a terrorist attack because of it." Although Truong refuses to change the way she teaches or to rethink her lesson plans so that they comply with every set of beliefs, she admits that things have become challenging: "It has been difficult for me not to put myself in Samuel Paty's shoes. This could have happened to me or any one of my colleagues."
Vulnerable in the face of terrorism
The day after the attack, support was shown nationwide on social media using the hashtag #JeSuisProf (#Iamateacher). At a demonstration in Paris, a large number of teachers said they would continue in their mission to educate, despite the terrorist threat. "The best way to honor the deceased teacher would be to continue teaching our students about freedom," said Anouk, a teacher in a REP school and the author of the blog: Merci Maîtresse (Thanks Miss). REP schools deal with students experiencing significant social difficulties. But what will happen when these teachers find themselves back in class? In these troubled times, self-censorship is widespread, according to Jean-Pierre Obin, a retired school inspector in France. "And there is a real risk that this situation will escalate after recent events." From now on, every teacher will have to find and then implement their own strategy. "Some of them will just bypass or avoid certain topics with their students. It may even happen that teachers refuse to discuss topics with their students," said Christophe Nguyen, an occupational psychologist and the head of Empreinte Humaine, a private psychology practice. "In others, on the contrary, it could strengthen their values, beliefs, and feelings of self-worth or even breathe new life into their work."
Still, we should give ourselves some time to put our emotions into perspective, without piling on the pressure. "We face an uneven playing field when it comes to overt terrorist threats and that can be a source of significant stress, which can have a damaging effect on your health," said Jean-Claude Delgènes, the founder of Technologia, an occupational health and safety management company. "Even if you love your profession, in the long term, it can increase the risk of a heart attack in some people and facilitate the development of cardiovascular disease. That is why you have to take your time." When trying to decide whether to live with this new risk or give in, Julie*, an English teacher in a Parisian secondary school, is hesitant.
"We are being told not to be scared. Well, I am, and it would have been nice to have been told that my feelings were normal, instead of them being belittled. Not only am I scared for myself but for society as a whole."
Tools to help you to cope
For some, living with a terrorist threat is part of their line of work. The French police developed a range of tools to help its frontline officers cope a long time ago. "Not only are there support hotlines, but there is also a counseling service (the SSPO) with more than 100 experts trained to take into account the risks inherent in the profession. They are also available, where possible if officers want to talk after a difficult assignment," said a commanding officer and former head of the French anti-crime squad. "At the stations, we also have team rituals. At the end of every patrol, we reconvene and take turns talking. It's always worthwhile, because there will be things that we haven't noticed. On top of that, it is a really good way of making sure everyone is okay." In 2017, the French police counseling service carried out 2,500 post-incident interviews, and more than 6,300 counseling sessions were held across the country. If you take a look at the police intranet home page today, a helpline number is displayed in large print with the tagline: "Being strong also means knowing when to ask for help."
Could the education system learn from the police force's prevention methods? The French Department for Education is thinking about getting assistance from psychologists. For now, a mental health crisis team has been put in place. This system, set up by the national emergency services, is activated when there is a large-scale traumatic event and they take care of the teachers, pupils, and parents in shock. These trained professionals use a technique called "defusing" with the victims. Unlike a debriefing, which is purely factual, defusing allows everyone to speak and to express themselves openly, without anyone asking any questions. As effective as it may be, is it enough? Maybe not. "We tend to forget that when people feel under attack at work, they lean on their colleagues first. We need the group, so we can feel stronger and find the energy to carry on. Talking to a psychologist is always helpful, but it doesn't alleviate everything," said the police commander. This is why Delgènes believes that teachers should gather for real-time meetings in their staff rooms at school.
Tackling and accepting the risk
Some might run away from risk, but Antonio Fischetti has chosen to live with it. As a journalist at Charlie Hebdo, a satirical French newspaper attacked in 2015 for publishing a cartoon seen as offensive, he had already encountered danger on the job, before it started to interfere with his daily life. "Journalists have always been targeted but it was typically linked to a specific location or subject," he said. "The publication of those cartoons in 2006 changed everything. From one day to the next, we were thrown into the limelight and the whole world was talking about our quirky little newspaper." Some cartoonists accepted things and agreed to police protection. "In spite of everything, we still were not fully aware of the danger," said Fischetti. "Risk is like everything else in life. At first, you think about it all the time. Then you get used to it and eventually you end up forgetting about it." On the other hand, the former chief of the anti-crime squad has always been astonished by how many of his colleagues are able to take tough blows in the field: "We do not all have the same capabilities when confronted with stress and danger, but human nature can be surprising. After everything I have seen, I believe that anyone can adapt to any situation."
However, after the terrorist attack that took place on January 7, 2015, at the Charlie Hebdo offices quite a number of journalists left the newspaper. They were not necessarily running away, but they wanted to continue living a "normal" life. Fischetti decided to stay and has not regretted his choice: "I knew if I left, it would mean that I would lose part of my identity, perhaps even lose my purpose in life." He has somehow managed to turn an atrocity into strength: "Nowadays, I can no longer do a report overseas, travel freely, work with whoever I want, or organize a book-signing event when one of my books is released. Aside from that, when I get up every morning, I know that what I do is meaningful and I can feel my dead friends living on through me. And that drives me!"
The former chief of the anti-crime squad did not lose any close friends because of some cartoons, but he also has a fight on his hands: "When a terrorist tries to target us, it means we are doing our jobs well," he said. "Our role is to obstruct them in order to protect the general public, so obviously we annoy them. In the 1990s, my name got tagged on a wall in an estate in Villeurbanne and that immediately made me think that what I was doing was important."
Reducing and containing the risk
This self-assurance comes at a cost that not every teacher is willing to pay. At the moment, they are demanding more guidance and support from the government. "We cannot erase risks, just constrain them," said Delgènes. "So that every teacher can follow the same syllabus, without any anxiety or self-censorship, the Department for Education should provide fact sheets made with the support of religious communities." In a column published in Le Journal du Dimanche, a French Sunday newspaper, Franck Collard, the president of the history and geography teachers' association, spoke out about the need for change: "Teachers need more disciplinary training when they are going through the recruitment process and then throughout their careers. They need to receive more training in courses that deal with their experiences, which will enable them to offer each other mutual support and feel empowered. They will be more prepared when their authority is challenged. It is absolutely essential that the Department of Education listens to them, by supporting them and protecting them as soon as they experience a challenge while teaching." Something undeniable is that teachers will not be able to take advantage of the anonymity that the police use in sensitive cases or be able to benefit from several security checks before going to work like the Charlie Hebdo journalists. So, we will have to find an alternative.
*The name has been changed
Translated by Mildred Dauvin
Photo: Welcome to the Jungle
Follow Welcome to the Jungle on Facebook, LinkedIn, and Instagram, and subscribe to our newsletter to get our latest articles every day!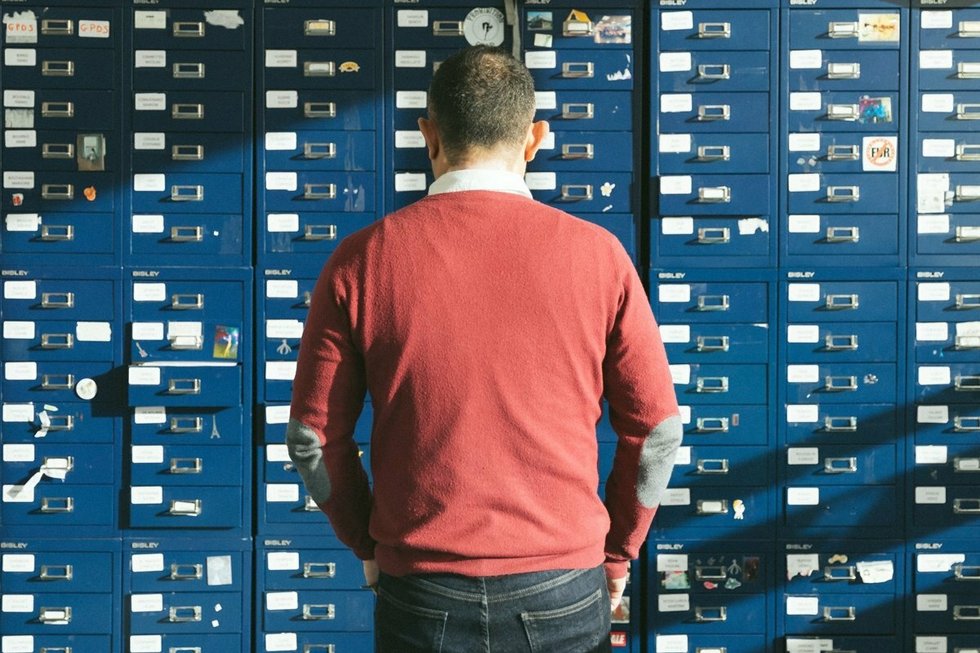 Looking for your next job opportunity?
Over 200,000 people have found a job with Welcome to the Jungle.
Explore jobs