Stepping Off the Beaten Path: Paul Arden's Vision of Success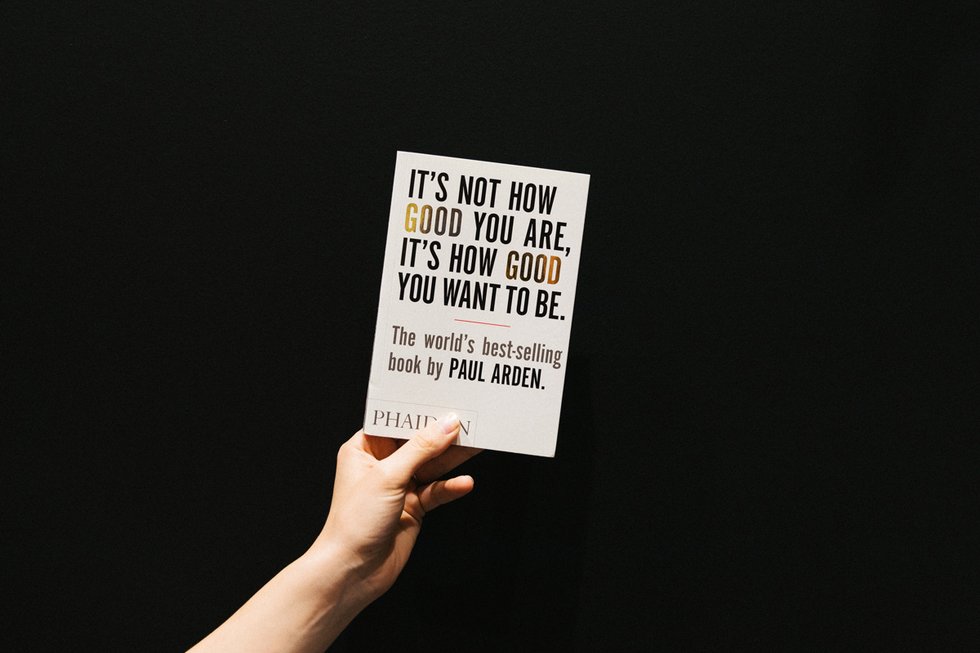 As a creative director at the ad agency Saatchi & Saatchi, Paul Arden worked on some of the company's largest accounts, including British Airways, Toyota, Fuji, and Nivea. In his book It's Not How Good You Are, It's How Good You Want to Be, he delivers advice drawn from his experience as a top advertising guru. Not-so-humbly subtitled The World's Best Selling Book, it's a collection of over-the-top but often logical responses to the doubts that can creep into our professional lives. Arden uses the creative-advertising process as the framework for putting together his very pertinent guidance, much of which is linked to marketing.
The basics
The first part of Arden's book reviews the basic elements to put into action if you want a successful career. As a former ad man, he makes us believe that anything is possible if you put your heart into it. As he affirms in the book's preface, "Nearly all rich and powerful people are not notably talented, educated, charming or good looking. They became rich and powerful by wanting to be rich and powerful." So, the stage is set: What level of excellence do you want to reach in your profession? This is the question.
To reach your goals, Arden recommends that rather than always looking for accolades for your work, ask those around you what criticisms they might have. Here, you are stimulating creativity rather than being happy with mediocre results. Don't ask your colleagues if they like what you've pitched, ask them what they thought didn't work and how you can make it better.
Arden also insists that it's important to accept responsibility in the event of failure. Do not blame others—problems with budgets, briefs, and teams can happen in any workplace. You can only change yourself and do your best by highlighting what works rather than trying to distract yourself by complaining about what is wrong. To get his point across, Arden throws out thought-provoking quotes such as: "The person who doesn't make mistakes is unlikely to make anything.", "Be unfashionable. Take risks.", "If you can't solve a problem, it's because you're playing by the rules."
Has a customer rejected your proposal? Arden explains that you should never take "no" as an answer. Send another proposal out the next day as soon as you get into the office. Obviously, if things were simple, everyone would succeed, so depending on your objectives and what you're hoping to attain, know how to make the difficulties and obstacles that you encounter exciting.
Don't play by the rules
Several books have recently brought back the notion of positive failure, as in failing a bit better each time is also a way of improving. "Fail again. Fail better," wrote Samuel Beckett. Arden takes this idea one step further by affirming that it is better to be wrong than right at the workplace. Someone who wants to be right never questions themselves, so they never imagine any other solution to the problems they're facing.
Still, there can be a ratchet effect to making mistakes: Once we understand that no one dies from bad ideas, we find it easier to put our opinions on the table without fear of judgment from others during brainstorming or project meetings.
In reading Arden's book, we understand that it is sometimes more logical and efficient to work against your instincts, as the craziest ideas might just be the solution to a thorny situation or complicated project. Arden uses the example of a French wine named Fat Bastard. Because of the overly rude name and out-of-the-box marketing approach, the brand became an international success in less than six years. Or maybe you're lacking inspiration for your current project because you're terrified of getting fired? So much the better! If this is the case, Arden believes that the job is not for you and that being let go would actually be a huge leap toward something else that would suit you better.
Arden leaves an enormous impression with his innovational book. He approaches multifaceted issues using an off-the-wall, colorful format set up to challenge readers. Whether you're a manager in a big corporation, a freelancer, or someone who never even finished high school, there are some words of wisdom that those who are ready to step off the beaten path and reach the level of excellence that works for them need to take with them (as well as a good dose of humor): "It's not how good you are, it's how good you want to be."
Photograph by WTTJ
Translated by Mary Wagonner-Moritz
Follow Welcome to the Jungle on Facebook to see our articles in your feed every day!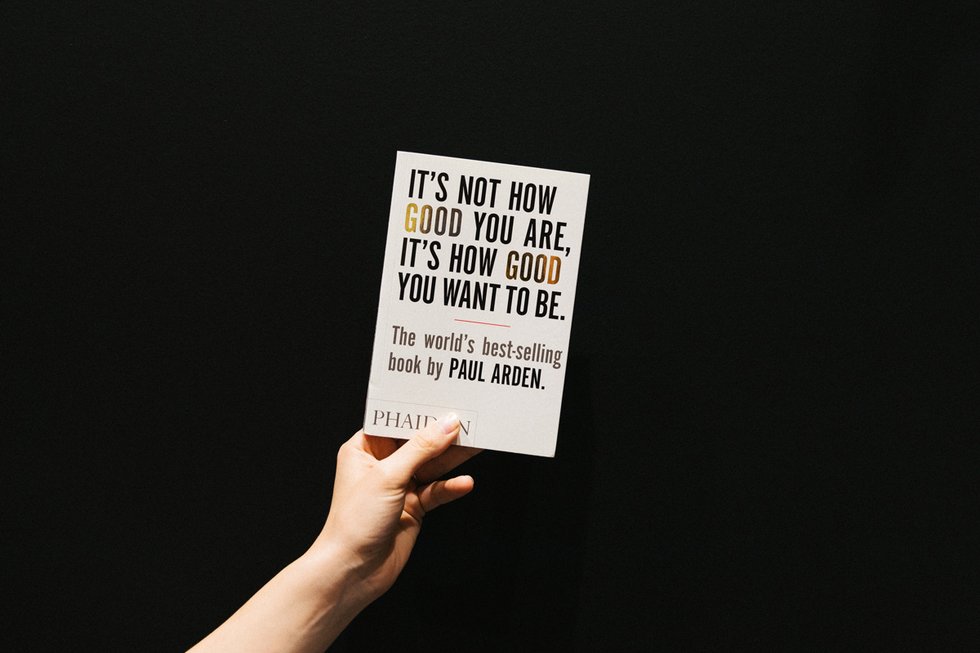 Looking for your next job opportunity?
Over 200,000 people have found a job with Welcome to the Jungle.
Explore jobs