Pride and professionalism: navigating the job market as an LGBTQ+ individual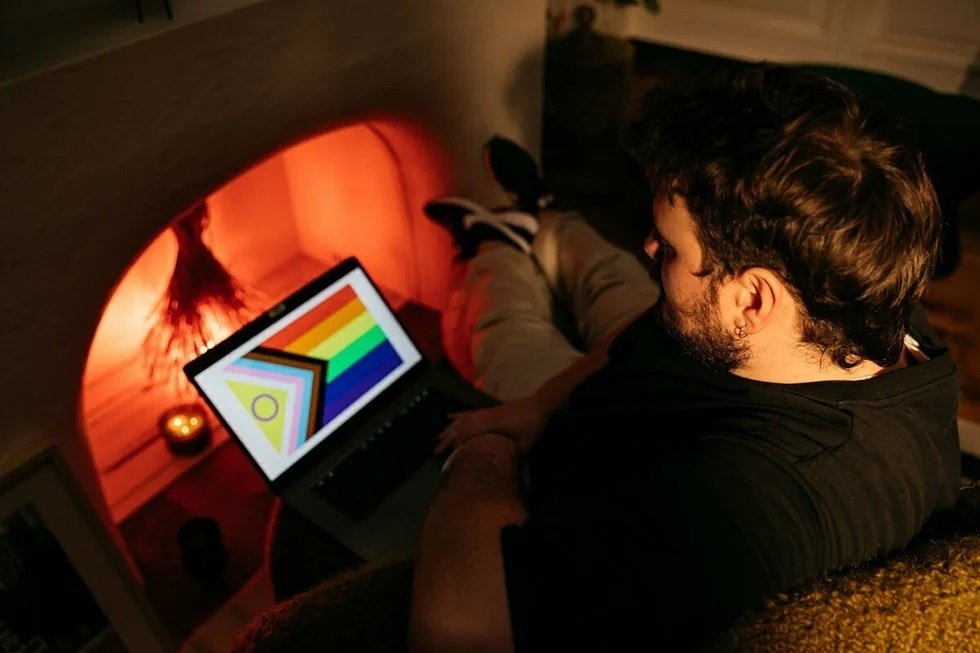 In the pursuit of employment, LGBTQ+ individuals may face various unique challenges. It's true that progress has been made in LGBTQ+ inclusion—yet workplace discrimination and non-inclusive behavior still do persist. With key insights from industry experts, we're here to help you navigate your job search process as an LGBTQ+ individual and guide you through finding a balance between personal comfort and professional growth.
Together with Jean-Marie Navetta, Director of Learning and Inclusion at PFLAG National, and John Volturo, Executive Coach and LGBTQ+ Leadership Coach, we'll show you how to effectively present yourself and your involvement in LGBTQ+ organizations within a professional context, while highlighting the invaluable experiences and perspectives that LGBTQ+ job seekers bring to the table. From resumes and cover letters to job interviews and networking, we'll provide you with actionable strategies to showcase who you are, what you believe in, and how valuable you are as a professional.
Being out is still a privilege
While progress has been made in workplace LGBTQ+ inclusion, the reality is far from perfect. Statistics reveal that being out in the professional realm remains a privilege that not everyone can afford. A 2018 report from Deloitte found that while 79% of employers prioritize LGBTQ+ inclusion a significant 42% of LGBTQ+ employees continue to experience non-inclusive behavior at work, and, according to Human Rights Campaign, 46% of the people who are out with friends are not out at work, with up to 19% of individuals still refrain from coming out when seeking employment.
"LGBTQ+ people continue to fear discrimination in employment in spite of the progress that's been made in terms of inclusive nondiscrimination policies," explains Navetta. "Unless employees are certain that their workplace culture will be accepting—which too many do not—they will not come out or disclose themselves because they fear the consequences." Despite widespread acceptance of LGBTQ+ individuals today, the fact remains that not all coming out stories are equal. "Being out is a privilege and one that not nearly enough people in the community get to have," says Navetta.
Indeed, research confirms persistent disparities faced by LGBTQ+ employees in the US. On average, LGBTQ+ employees earn 90 cents for every dollar earned by their non-LGBTQ+ counterparts. Additionally, 31% of LGBTQ+ Americans have reported that different experiences of discrimination have impacted their opportunities for promotion and desired salary attainment.
The importance of being open about who you are in the job search
Navetta says that while the fact that you're a member of the LGBTQ+ community should not be a factor on which you'll be judged during your job search process, it very well can be. "That's why there's no one-size-fits-all advice or strategy here. This is a very personal choice and calculation."
"For me, I would never want to work somewhere that didn't see my work in the LGBTQ+ space or my queer identity as beneficial," she continues. "But that too is a privilege. There are lots of employment options for me. That's not the case for everyone, and it is a personal decision."
Nevertheless, being open about your authentic self and embracing the unique perspectives you bring as an LGBTQ+ individual can have tremendous advantages. "The more authentic somebody shows up at work, the better. It allows them to be fully present in their job and in the workplace and perform to the best of their abilities," explains Volturo. "But it's important to do it to the extent that feels comfortable for them—and this will depend on where somebody is in their own personal journey of being out."
By navigating the process thoughtfully and choosing the opportune moments to share your story, you can highlight the value and resilience that your LGBTQ+ identity adds to the workplace. Striking a balance between authenticity and personal comfort can empower you to present yourself as a well-rounded professional while fostering an inclusive and accepting work environment.
Highlighting LGBTQ+ involvement during your job search
To effectively showcase your engagement in the LGBTQ+ community, begin with your LinkedIn profile and resume. Embrace the multifaceted aspects of your identity, from your involvement in LGBTQ+ organizations to the personal causes that resonate with you. By presenting yourself as a complete individual, you'll naturally attract like-minded connections and employers who value your dedication and enthusiasm—and you'll be able to avoid coming out repeatedly.
"A lot of my LGBTQ clients feel like they have to constantly come out to every new person they meet. One way to mitigate this feeling is to have this information on your LinkedIn profile, where you can present yourself as the person you are," explains Volturo. Leverage the "About You" section on your LinkedIn and add all of the pieces of yourself that paint a picture of who you are, Equally, you can do the same thing in the introduction section of your resume.
On LinkedIn, try utilizing the "Volunteer Experience" or "Organizations" sections to showcase your involvement in LGBTQ+ advocacy groups, non-profits, or community organizations clearly and in more detail. You can also make use of other features on the platform, for example, follow activists you admire and companies you are interested in, share interesting articles and insights related to LGBTQ+ issues, or express your personal thoughts on things that matter to you.
"People want to know the whole you, so feel free to put information about your passions, interests, something you're invested in. That's why volunteerism or participation in advocacy groups are really great to highlight—people love hiring candidates who are active and engaged in what they believe in, even in their free time," Volturo says.
Considering you include your involvement in LGBTQ+ organizations and projects on your resume and your LinkedIn, chances are you will be asked about it during the job interview as well. In this case, Navetta has two tips on how to do it well: "Contextualize your involvement for the job that they're seeking and make it relevant to what you want to do."
Here are her examples of such contextualization:
If you were a volunteer leader with your local LGBTQ+ community center, you could point to the fact that it has given you opportunities to build your leadership skills. \

If you facilitated a support group for LGBTQ+ people, you could talk about how it has helped you build your emotional intelligence and become more compassionate. \

If you were the leader of your LGBTQ+ ERG (Employee Resource Group) at your last job, you could talk about how it taught you to manage programs and network better.
The key is to show who you are and what you're passionate about while explaining how it helps you be a better employee. Use the same method to describe your LGBTQ+ engagement in your cover letter, if you wish to include it.
Discussing your life experiences and unique perspectives
While the thought of sharing your involvement in LGBTQ+ organizations and activities may seem intimidating, the benefits can be truly impactful—but what about the unique perspectives and experiences that LGBTQ+ individuals navigate in both their personal and professional life? Considering that almost half of LGBTQ+ US employees report instances of unfair treatment throughout their careers, ranging from harassment to unjust firings or discriminatory hiring practices based on their LGBTQ+ status, should they openly share such experiences during the hiring process?
Both experts encourage doing so and highlight several benefits. First, if you speak honestly about your life experience or unique perspectives as early as at the job interview, you'll be able to get a sense of whether the place you're interviewing at is accepting of you and is aligned with what you stand for. "Showing up during a job interview as your full self will help you identify whether that company is for you," says Volturo.
At the end of the day, we don't want the LGBTQ population to be afraid of bringing their true selves and their personal life to work, he adds. "Work is a place where we spend so much time and it would be great if you could actually talk about things that happen in your personal life, whether it's your spouse of the same gender or a trans child."
Embracing your unique life experiences or the challenges you've encountered so far, as well as illustrating how they have shaped your personal perspectives, can enhance your professional image and demonstrate a well-rounded character. However, it's crucial to find ways to align your experiences with the desired role. "Everyone has an important personal story to tell, and all of those stories should be valued," says Navetta. "But if you're going to share one of those stories at a job interview, you need to frame it in a way that highlights how it will make you the right person for the position."
She paints this scenario as an example: "If I were asked about how I seek to build inclusion on my team, I could use my story about coming out at work to show how I developed my competencies in this area, noting that I understand the pressure that people feel when they don't feel comfortable at work."
With this approach, even your challenging or negative experiences could be used as an asset—you just have to know how to make them relevant to what you're aiming for. "If someone had a terrible experience coming out, for example, that could be a really good story to use when asked about overcoming challenges," Navetta explains further.
Yet, when considering whether to share such personal and vulnerable information, it's crucial to remember that you have full agency over how much you choose to disclose, and you should only share what feels right for you at the given time. "You have to be authentic to yourself at this particular moment in your timeline. Yes, push yourself a little bit out of your comfort zone—but push yourself only as far as you can go in the moment, only as far as you feel safe," Volturo explains.
The power of smart LGBTQ+ networking
It's important to remember that in today's job market success goes beyond submitting applications and maintaining an online presence, with networking having become the key avenue to secure jobs and establish a professional reputation. According to Zippia, a remarkable 85% of jobs are filled through personal and professional connections, and 79% of Americans credit networking as pivotal in their career advancement. As networking may present unique challenges for LGBTQ+ job seekers, implementing a well-thought-out strategy becomes essential to navigate this landscape effectively.
Start by thoroughly researching LGBTQ+ networking groups around. "Finding a networking group is not as easy as it is for everybody else. It takes a little searching but it's worth it," says Volturo. Think about what you want from a networking group depending on where you are in your life, what you want to achieve, and what kind of people you want to connect with. Use websites such as Eventbrite, typing in strategic keywords, which might help you find the perfect networking group for you in your area: "LGBTQ+ networking", "gay leaders", "inclusive leadership", etc.
To excel in your networking game, Navetta recommends digging even deeper. "Do your homework first! Before you even think about applying for a position, check to see what the policies of the company or organization are." Here are some important inclusion aspects you could look at while researching prospective places of work:
Is their nondiscrimination policy enumerated? Does it include sexual orientation, gender identity, and gender expression?
Do they have an LGBTQ+ network group?
Do they have partnerships with LGBTQ+ organizations, and are they doing any philanthropy in that space?
Have they gotten involved in any legislative advocacy?
"Great companies doing the necessary work on policy and culture deserve to get the best talent out there. Those that aren't, shouldn't benefit from what we can bring to their organizations," Navetta urges.
Similarly, you can have a look at people who work in those companies that do match your values and that you're interested in. Have a look at their LinkedIn profile, see whether they have similar life and work experience as you, and whether their priorities align with yours. If the answer is yes—seize the opportunity to connect and engage in active networking!
Make this Pride Month count
"In an ideal world, anyone who chooses to be out about their sexual orientation and/or gender identity in their job search should be able to do so. However, we're far from an ideal world," concludes Jean-Marie Navetta. Indeed, job searching as an LGBTQ+ individual requires careful navigation and consideration of various factors. What is crucial is finding the right strategy that aligns with you and how ready you are to share your experiences.
As we head into Pride Month, let us conclude with a message from John Volturo: "Pride Month gives us permission to be our truest selves and embrace it even more as we usually do, in all spheres of life. It's also a great opportunity to forge deeper connections with people at work. Tell them your story, and try to better the relationship you already have. This will help you prosper as an employee and an individual."
Photo: Welcome to the Jungle
Follow Welcome to the Jungle on Facebook, LinkedIn, and Instagram, and subscribe to our newsletter to get our latest articles every day!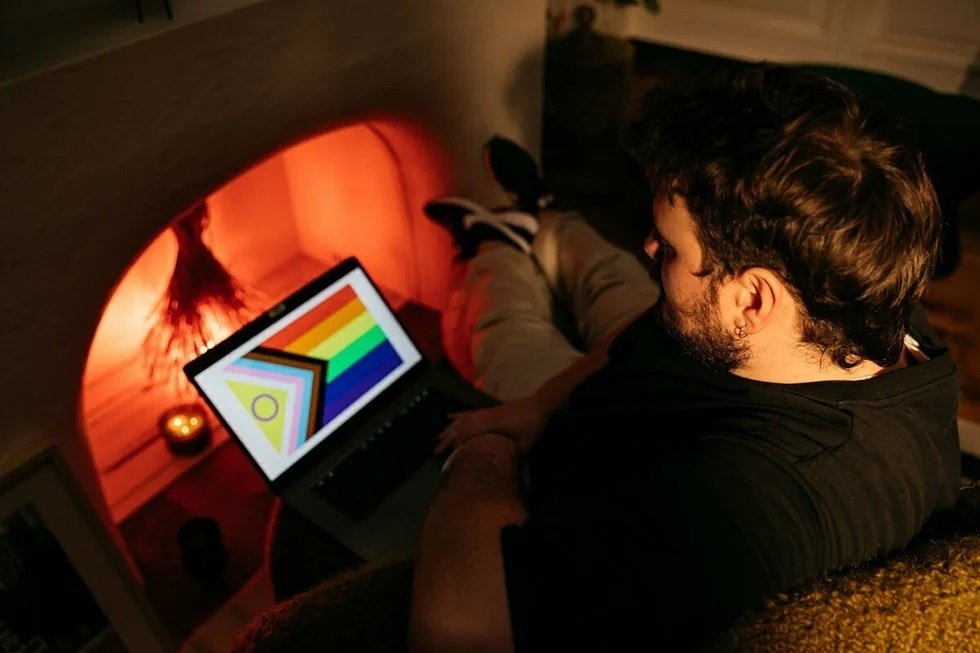 Looking for your next job opportunity?
Over 200,000 people have found a job with Welcome to the Jungle.
Explore jobs