Is it all about the money? How a pay freeze affects motivation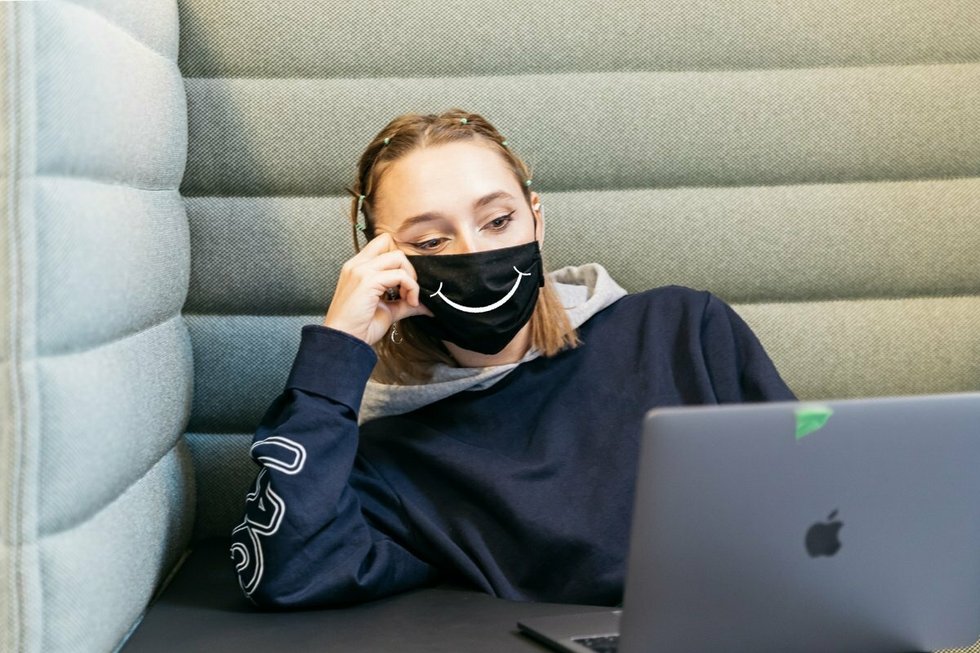 Even as the world fell apart, you kept your head. You became a whiz on Slack, Notion and Zoom. You didn't complain about being stuck at home working longer hours than ever because you were glad to be employed at a time when many had to rely on state handouts. Still, it came as something of a shock when you didn't get even a tiny pay rise. So how can you remain motivated when there is so much to feel upset about?
With Brexit issues, the pandemic, and the increasing unemployment rate, you could be forgiven for thinking that no one should expect a salary increase this year. Willis Towers Watson, a leading financial global advisory and broking company, is cautiously optimistic, however. In December 2020, it said in its Salary Budget Planning report that private sector workers in the UK are set to receive average pay rises of 2.4% in 2021.
Expectations are slightly lower at Robert Walters, though still good. The recruitment group expects to see more than one-third of employees in professional services—such as financial services, accounting, legal, and technology—receive a pay increase this year. In contrast, salaries are expected to remain flat for professionals in sales, hospitality and leisure, high street retail, tourism, and travel, it says. So what if you are one of those employees who has worked harder than ever but has not been rewarded? How does it affect your motivation?
Is it all about the money?
Pay and remuneration were named as the top motivator by almost half of respondents to the ADP Workforce View in Europe 2018 survey, which canvassed nearly 10,000 workers. The higher the salary, the more comfortable the lifestyle, but there is more to it than that, according to Dr. Mioara Cristea, assistant professor in psychology at Heriot-Watt University in Edinburgh. "In most societies, pay level is regarded as an important indicator for social and professional status, success, and, in some cases, happiness," she said. "Furthermore, when employees have compensated appropriately, they feel valued by their employers as workers but also as human beings. Studies have shown that when employees feel valued, they are more likely to enjoy their work, to perform better, to feel satisfied by their work, and to develop organizational commitment." It also means that it can feel personal when no increase materializes, as happened last year to Laura Morgan*, who works in publishing in Nottingham.
"I was told repeatedly that if I did X, Y, and Z, I would get a pay rise or a promotion, but once I did [those things] they told me there was more to be done," said Morgan. "I understand this has been a financially difficult year for lots of companies [but] I made sure they were happy with my performance, which they repeatedly said they were. So I was very confused as to why things weren't moving along. There were excuses along the lines of 'We are restructuring teams and need to see how that goes before we can move you up' and so on."
The effect on morale
The company's behavior affected morale. So she left. "It caused me to feel like I was doing a really bad job and that was why nothing was changing, despite them saying my performance was fine. I couldn't see any other reason as to why they weren't following through with their promises," said Morgan. "It was a big international company and they were hiring during this time, which makes me think budgets were not really the issue. There were several similar situations with other employees and it led to quite a few people leaving."
The lack of communication was part of the problem, according to Morgan. "If they had explained why I was not getting the raise I was promised, then I would feel differently. I wasn't offered anything else in return, it has been a really hard year for everyone working from home and, while I've had reduced transport costs, I don't think that is a suitable replacement for a raise," she said.
Organizations should be honest with their staff rather than making false promises, according to Cristea. "Companies have a duty towards their employees to inform them about organizational changes and specific measures that might impact them such as redundancy schemes or no increase," she said. "Nobody likes change and even more so when it relates to our financial comfort, particularly in times of economic uncertainty."
Withholding information can lead to a decrease in job satisfaction, negative attitudes toward the company, decreased motivation and performance. "Providing clear messages as well as strong, transparent arguments as to why there will be no increases will lead to employees feeling less uncertainty about their future, and more appreciation for their workplace," said Cristea.
Salary signals an employee's worth to an organization and influences their beliefs about personal adequacies and worthiness as a member of that organization which, in turn, influence motivation and performance, according to Cristea, who is director of the MSc in business psychology at Heriot-Watt University. We want to do well and cannot help comparing ourselves to others. "As social animals, humans have an innate drive to evaluate themselves, often in comparison to others," she said. "Social comparison is one of the main ways in which people make judgments about themselves."
This process is a way of establishing a benchmark to make accurate evaluations of ourselves. "Employees compare themselves to their peers in terms of skills and income to better understand what they can do to improve their work performance and by association to increase their pay," said Cristea.
What really makes us want to do our work?
In Drive: the Surprising Truth About What Motivates Us, author Daniel Pink describes the difference between intrinsic motivation, which is self-generated, and extrinsic motivation, which is external and more akin to the carrot and stick approach. Employees who are intrinsically motivated in their work are more likely to have a positive attitude towards work and performance, according to Cristea. "Furthermore, most employees prefer a job in a fun and engaging environment, which is intellectually engaging and family-friendly." Cristea has some suggestions as to how employers can soften the blow when they cannot give a pay rise.
Flexible hours. Employers should consider offering a four-day working week. According to a study by RH Workforce View in Europe, in 2019, 16% of the British respondents said they would forgo an increase if they could have a four-day week.

More days off. Giving staff extra paid holidays is always appreciated, but where a company cannot afford to do so, it can still offer staff the opportunity to take unpaid leave, according to Cristea.

Opportunities for autonomy. Lack of control can be demotivating at work. Cristea advises providing employees with more opportunities for autonomy, task variety, and skill variety. Pink cites autonomy, mastery, and purpose as three key elements of motivation. "Control leads to compliance; autonomy to engagement," he writes.
What really matters to some
Of the respondents to the ADP Workforce View in Europe 2018 survey not motivated by money, work-life balance was named as key (22%) followed by relationships with colleagues (21%). These are the elements that matter to Chris Reed, business development manager with Protect Line, a life insurance broker. "When I worked for corporate giants, 2% was the minimum expected pay rise," he said. "Working with an SME for the past 10 years has taught me to think very differently about pay rises. I did not receive one last year nor would I have expected or asked for one."
Working in a company with a caring, supportive and stable culture is more important to him. "Our culture is about showing flexibility, genuinely listening to people's problems, in and outside of work, and thinking outside the box to try to help them," he said. "For some people that may just mean a supportive conversation and to others it may mean assisting them to access professional help."
The company offers "Life Happens Time", so staff can take off with no notice to handle unforeseen problems. "So, if a pipe bursts, your partner needs some support or even the groceries need taking to your nan, you can take the time off without worrying about your pay or using up your holiday allowance," he said.
Although Morgan felt demoralized when she didn't get a pay rise, it spurred her on to find a new job that gives her more satisfaction. "Communication has been brilliant and there is a real sense that upper management cares about our well-being and not just our job performance, which has led me to really make the most of my role," she said. "While working from home still isn't ideal, I am much happier waking up every day and logging on. Despite never having met a lot of my colleagues in real life, I feel there is a great team culture and it's very supportive."
It is easy for staff to see salary as an indication of worth and to feel slighted if they don't get the bump they feel they deserve. At times like these, however, a company that shows it cares about its well-being may be far more appealing in the long run and engender true loyalty.
Name has been changed
Photo: Welcome to the Jungle
Follow Welcome to the Jungle on Facebook, LinkedIn, and Instagram, and subscribe to our newsletter to get our latest articles every day!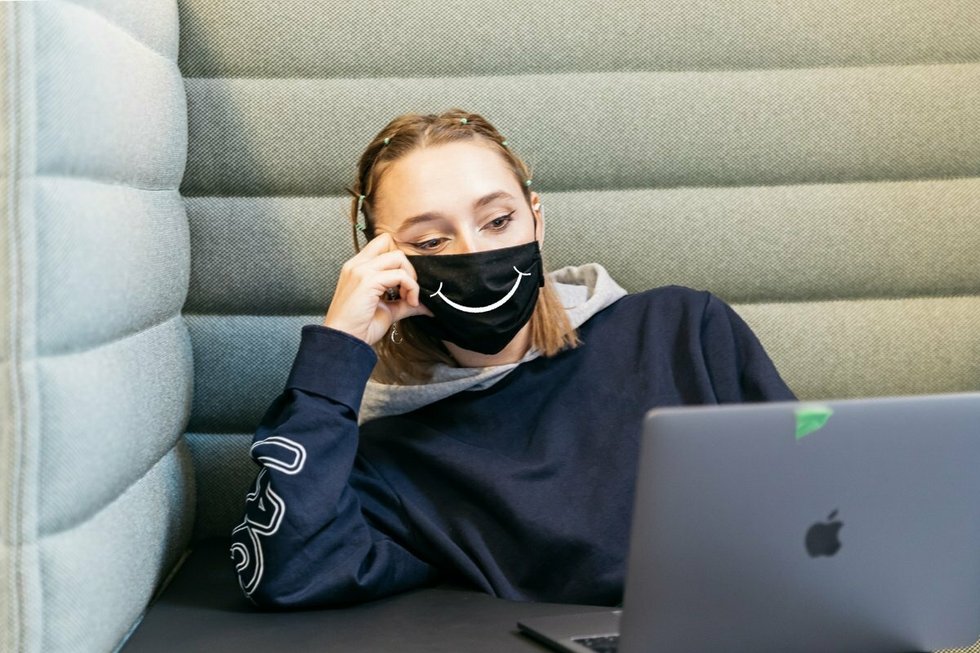 Looking for your next job opportunity?
Over 200,000 people have found a job with Welcome to the Jungle.
Explore jobs