Non-native English speaking employees: how to succeed in an English environment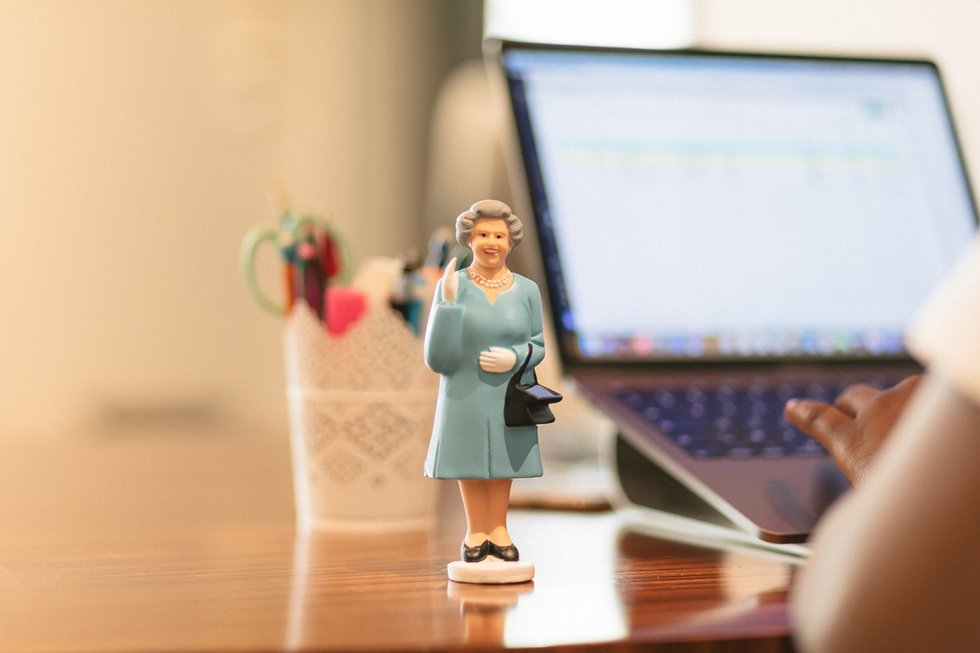 "London is very international, people are very understanding," said Pitchula Kinga Makowska, a hospitality supervisor. "It's beautiful that you can work with people from so many different countries and cultures because you can learn a lot."
---
From Punjabi to Portuguese, Tamil to Turkish, more than 250 languages are spoken in the British capital, making it one of the most linguistically diverse cities in the world. Meanwhile, almost one in five UK workers were born overseas (17%), making the workplace a hotbed of different nationalities.
Despite this rich multiculturalism, working in a language that isn't your mother tongue can add a layer of complexity to any job. Managerial roles, in particular, which rely on strong interpersonal and communication skills, can bring their own set of challenges. The latest Government data shows that 8% of managers, directors, and senior officials are non-UK nationals, many of whom don't speak English as their first language. Here we look at the obstacles non-native English-speaking employees and managers might face and how to overcome them.
Communication issues
The language barrier
Depending on language levels, oral and written communication can be one of the hardest parts of the job for non-natives, sometimes giving rise to misunderstandings with colleagues and clients alike. "Language is the biggest barrier I've had since coming [to the UK]," said Kinga Makowska.
When she moved from Poland in 2017, she found her lack of English language skills was a huge hurdle, particularly in the workplace. In her case, this gave rise to frustration and workplace tension. "When I moved to London, I wasn't speaking English at all," she said. "Simple, basic stuff—I couldn't say a sentence correctly. I couldn't find the right words to explain myself. That was bad, so they treated me like a child. People at work started getting a bit annoyed."
The UK is also renowned for having some strong regional accents. Zsofia Agnes Nagy, a global project management lead and company co-founder from Hungary, has no language issues working in the UK, having started learning English at the age of four. However, she says that understanding all the regional accents can take a while for anyone. "You need to get used to different accents so you make sure you get what they say, but if you speak a decent level of English, I would say it's manageable," she said.
Cultural differences
Your English might be word-perfect, but cultural differences could still cause awkward moments in the workplace, from telling the wrong joke to being overly direct; after all the English are purported to say "thank you" more than anyone else in the world. A 2019 study found that 84% of UK workers have experienced cultural misunderstandings at work.
For Filip Janczak, a retail brand marketing manager and e-commerce company co-founder, this has mainly manifested as a comical issue, so to speak: "Professionally I have never felt that people have difficulty understanding me," he said. "However, my humor differs from UK-born colleagues. I guess that is the only difficulty, understanding each others' humor."
Prejudice
Being taken less seriously
Karolina Janicka, whose native languages are Polish and Spanish, works as a digital account manager in London. She says being identifiably foreign has, in the past, resulted in her being taken less seriously in a professional context. "When I first came to London I worked in a restaurant, which was difficult at times. I have quite a strong English accent so most people don't know I'm foreign, but occasionally, when someone would pick up on it, I noticed I was treated differently," she said.
"They would ask to speak to my manager even though I was the manager, which would make things awkward. Later, when working in customer service, I would experience the same, especially after signing my full name on an email."
Hindering career progression
When it comes to climbing the career ladder, more than a third of non-native workers believe their cultural background has held them back, according to recent research. Janczak agrees that this can happen, especially with customer-facing roles. "I think some employers do favor native speakers in all positions, especially higher up the ladder. Sometimes employers may sway towards native speakers determined by nature of the position, let's say customer service is preferred with good spoken English."
Being treated differently
Janczak experienced prejudice from colleagues, notably at the start of his career. "As an intern, I would be treated as a foreigner too as my first language was not English," he said. "They would assume I knew less, I would get tasks that did not require much reading or understanding. With time, age, and position this has faded away. In the past, I would not be taken as seriously as I would have hoped for. However, that made me work harder to prove my point, which possibly resulted in getting me where I am now."
How to overcome any difficulties
Practice, practice practice!
To build confidence in using a foreign language, you have to practice. A lot. "It's our responsibility to make sure that we don't just keep our language knowledge up to date, but develop it properly," said Agnes Nagy. "So I do read a lot of literature in English, I do make the effort to keep up and pick up different accents, for that matter."
Make conversation
Speaking English regularly outside work is undoubtedly the best way to stay up to date. "Go to school and try to do courses", said Kinga Makowska. "But to be honest, for me, the best way is to just talk to other people in English. Just talking, that's it."
Get Social
For Kinga Makowska, joining a capoeira club has been a huge help. She says practicing the Afro-Brazilian martial art has helped her with language difficulties and improved her confidence. "It helps me to feel more confident with anything I'm doing," she said. "So I'm always telling people to train, if they don't like capoeira they can just do yoga, other things. Just move your body, be with people."
Don't be afraid of making mistakes
It's important not to worry about messing up. Nobody will hold any mistakes against you! "It became easier," said Kinga Makowska. "Trying and making those mistakes becomes a part of learning."
Ask for help
If communication or cultural issues do creep up, don't be afraid to discuss them with your co-workers and find a solution—that is what teamwork is for. If you need more support in terms of writing professionally or communicating effectively in English, why not ask a colleague for guidance? Agnes Nagy says her colleagues are very understanding. "You can hear immediately that for me it's not my mother tongue, but I do my best, and also people are very nice, and I think people are very accommodating in the UK."
Own your skills
Good communication skills are vital for a managerial role, but being skillful and hard-working is just as important—if not more—as Janczak has found throughout his career. "Working as a manager with English as a second language has proven to me that no matter where I am from and how I sound, it's my knowledge and skills that matter the most. In my role, results speak for themselves," he said.
Janczak suggests non-native managers concentrate on growing their expertise and self-belief for the best results. "Build your own knowledge in a field you work at and your confidence. It's really important to be confident about your work if you want your team to trust your judgment. Your results will speak for themselves but you need to take ownership."
Tackling workplace discrimination
Almost one in ten non-UK nationals have quit a job because they didn't fit in, according to a recent study. Fighting prejudice or bias is not a simple matter, but nobody deserves to have their professional success undermined by discrimination, in whatever form.
If you are receiving comments or experiencing situations that make you feel uncomfortable, Agnes Nagy first recommends attempting to reach an understanding on an individual basis. "These cheeky comments always come up—'Oh, maybe we have a language barrier or something—but it's more in private settings, in a pub or somewhere else. If it goes back to the workplace, then I would rather take that person on a one-on-one basis and say, 'Okay, look, is there anything else behind that kind of behavior?'"
Know your rights
If resolving the issue directly isn't possible, or you experience more serious workplace discrimination, don't feel as if you have to sit back and tolerate it. The Equality Act 2010 states that discrimination on the grounds of race, "including ethnic or national origins", is illegal. Find out more about discrimination and your rights here.
There is no reason why a non-native English speaker can't or shouldn't succeed as an accomplished manager or employee in the UK. As Agnes Nagy says: "It's not easy, but if you put in the work in terms of listening to the team and understanding what they want to say, and focus on what they want to say and not how they say it, it's a fairly easy job."
Photo: Welcome to the Jungle
Follow Welcome to the Jungle on Facebook, LinkedIn, and Instagram, and subscribe to our newsletter to get our latest articles every day!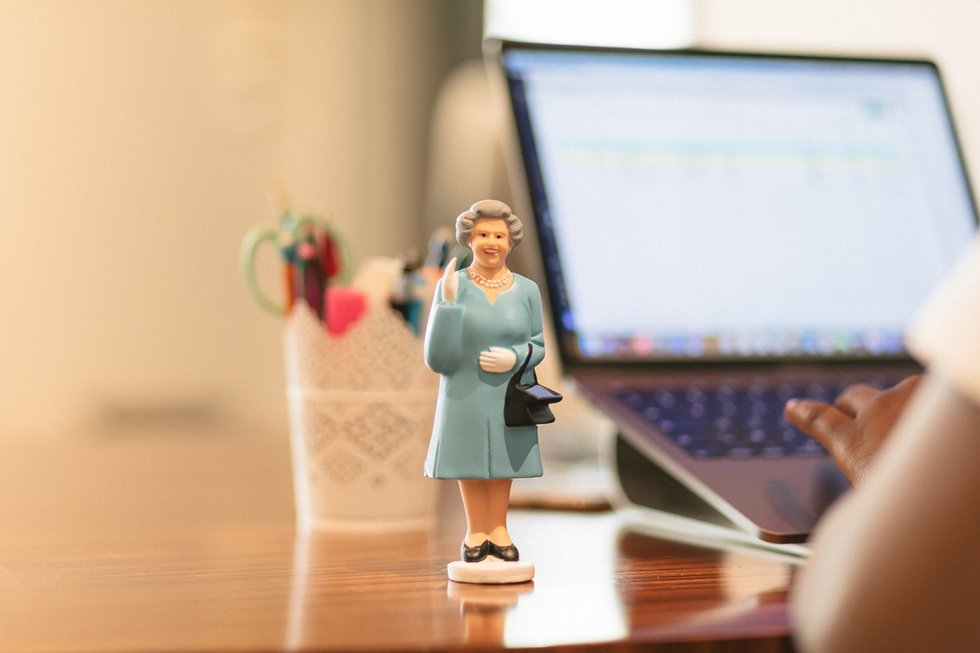 Looking for your next job opportunity?
Over 200,000 people have found a job with Welcome to the Jungle.
Explore jobs