Mental Health First Aid has Entered the Chat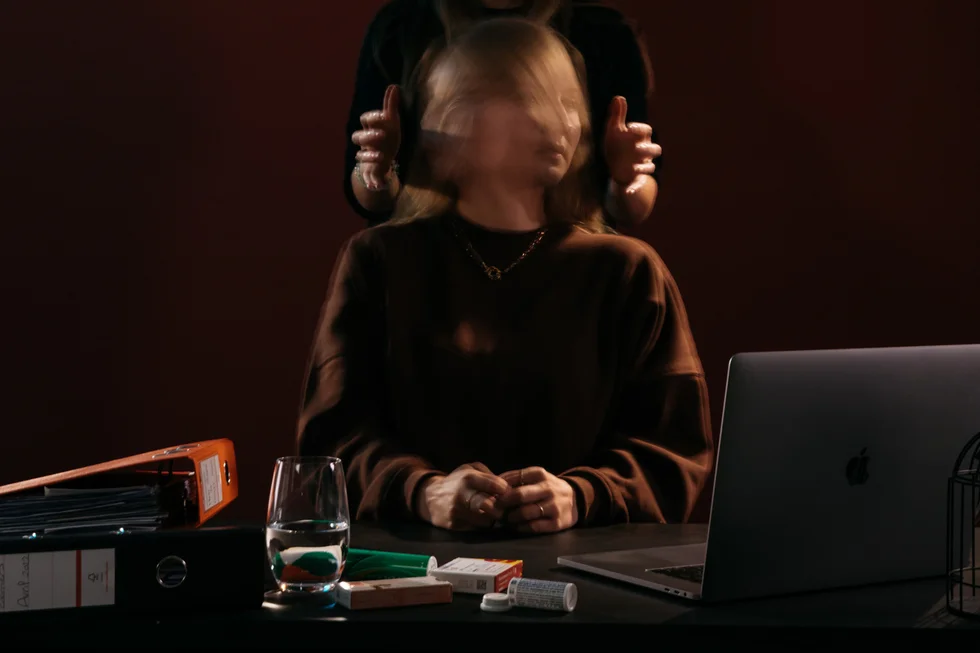 Most U.S. adults have likely gone through some level of first aid training: CPR, wound care, how to wrap a sprained ankle—but did you know there is an equivalent for mental health issues?
Since its creation in 2000 in Australia, Mental Health First Aid (MHFA) has taught more than 5 million people in 25 countries how to identify certain symptoms of anxiety, stress, drug addiction, burnout and more in their colleagues, and how to best refer them towards a course of care.
As the taboo of mental health continues to diminish in the public sphere, could the workplace gradually become a suitable setting for seeking assistance?
Globally, companies are incorporating psychological care into their work culture. On LinkedIn, more and more companies are posting their mental health first aid certificates as freely as users post a new diploma or professional skill on their résumés. The testimonies of the professionals are unanimous: this two-day training is one of the most useful courses they have taken part in in recent years.
Scot Turner, director of a catering consultancy firm in London, explains his reasons for signing up: "As a manager [at an office], you are more likely to meet someone in the workplace who suffers from some form of mental illness than from a serious injury. I felt it was important to learn the skills needed to help the teams I work with."
Similarly to physical first aid, mental health first aid consists of detecting signals or symptoms, performing the necessary first response, and then guiding the person to the appropriate resource who will then take over.
"It's not about providing any therapy or diagnosis," says Claire Kelly, director of programs at Mental Health First Aid International (MHFA). The objective is also not to improve one's own mental health either, even if the knowledge learned naturally makes it possible to better understand the subject matter and raise awareness of the various disorders.
Listen, comfort, inform
Training, provided by instructors trained by the association, is often given within the framework of the company, at the initiative of employers or employees. But it is open to everyone and does not require any prerequisites. Four areas are studied: depression, anxiety disorders, psychosis and substance abuse disorders. With the help of scenarios and video modules, participants learn to recognize a change in mood or behavior, to place themselves at the right height, at the right distance and to use comforting words.
"The acronym ALGEE is particularly interesting," says Charlie Bennett, strategic account manager in the connected construction sector. "This is a method to follow when you have a conversation with someone who has mental health problems." ALGEE stands for: Approach, Listen, Give support, Encourage professional help, Encourage support.
Bennet took part in the training last month in England on the recommendation of one of his clients who had trained part of his team. "After asking him a few questions, it was clear that it would be useful. The same week, I was able to put what I had learned into practice to help a colleague, without the embarrassment or awkwardness that I might have felt before," he adds. Learning to listen, to show empathy, is "the most important part of this process," adds Turner. "It is a skill that we should all improve."
Hannah Jacobi is a Senior Technical Recruiter in automotive marketing in Germany. Following the training a little over a month ago, she made a post on Linkedin to encourage her colleagues to come and see her if needed. She is now officially identified as a mental health resource for the company. "This course confronted me with difficult subjects, but I learned that there was no bad reaction, as long as you do something," she says. "It gave me a structure that allows me to set the boundaries necessary to protect myself first, before helping others."
It's likely that most people will have to intervene with a burned out or anxious colleague one day, given that the indicators for these conditions have turned bright red in recent years. In 2019, nearly one billion people worldwide were living with a mental disorder according to the World Health Organization (WHO). Depression and anxiety in particular increased by more than 25% in the first year of the pandemic. But despite the overwhelming figures, mental health remains a taboo topic in many countries.
Australia, a pioneering country
The very first mental health first aid work carried out at national level in Australia in the 2000s showed that the population had a negative attitude towards not only mental illness, but also medical help. "And at the same time, an awareness was emerging, with athletes and politicians starting to speak publicly about their need to take a break," recalls MHFA director Kelly. "We came at the right time. Over the years things have changed so much" Since its inception in 2001, MHFA Australia has trained more than one million first aiders, or one-fifth of first aiders worldwide.
If there is no study that measures the impact of these training courses in companies, the very positive feedback and diversity of the sectors represented demonstrate a significant change in today's corporate culture. "Before, people would contact the MHFA because they needed to tick a box. Whereas now people come to us and say, Okay, we did the program, we think it's great, but what else can we do? How can we integrate these principles into our daily work?" says Kelly. A Workplace Recognition Programme has even been developed to highlight those companies that are committed to the mental health of their employees, with two objectives: to improve the reputation and culture of the company, and to recognize the role of trained colleagues.
The financial argument also certainly helped to ease some initial reluctance. Australian studies have quantified the return on investment based solely on reduced absenteeism and presenteeism. "Poor mental health costs employers an average of A$3,200 (2,000 €) a year per employee in absenteeism and presenteeism, and up to $5,600 (€3,600) for employees with severe mental illness," according to data by consultancy firm KPMG.
The costs of reduced productivity due to depressive disorders are notably five to 10 times higher than the costs of absenteeism linked to depression. "The number one reason [we do this] is always the desire to support the people around us. But we understand that this is not only a sensitive subject; It is also a sound financial business decision," adds Kelly.
In India, companies are on the frontline
The good reputation of MHFA in the English-speaking world has inspired other countries to implement the training, as well. In 2017, India created its national branch at the request of international companies established there who felt the Indian workforce was particularly at risk. A Deloitte report published in September 2022 estimated that 80% of the Indian workforce reported mental health issues in the past year. About 47% of respondents consider work-related stress to be the main factor affecting their mental health, followed by financial difficulties and COVID-19.
A poor work-life balance, deeply rooted religious and cultural beliefs, and poor access to health care can explain this situation: "It is not uncommon for people to end up in places that claim to cure mental health related problems with magic," says Erinda Shah, Director of MHFA in India. "This is why we added a chapter in the Indian healthcare system referencing hospitals and the role of the general practitioner and psychiatrist. We put confidence and science at the heart of the training,"
In 2017, the adoption of a law that decriminalized suicide attempts in India marked a turning point. "But still a lot of people are ashamed or afraid of getting in trouble with the law if they have suicidal thoughts. Mental health is equated with something serious and this misunderstanding makes people reluctant to talk about it," adds Erinda Shah.
Today around 3,000 people have been trained in mental health first aid, mainly in companies, and the results have shown a positive trajectory. According to data from the MHFA in India that compared knowledge before and after the training, 63% of first aiders knew where to seek help after the training (compared to 13% before), 71% were able to recognize anxiety (vs. 40% before), 80% could identify signs of substance abuse problems (vs. 44% before) and 65% of people could recognize symptoms of depression (vs. 27% before).
France looks to the future—and its employers
In France, the PSSM (Premiere Secours en Santé Mentale—their version of MHFA) was launched at the end of 2019 and has already trained more than 30,000 people despite the pauses caused by the pandemic. There is a "certain enthusiasm" for training, says Solène Barriol, communication manager, even if the lack of hindsight does not yet allow us to have precise data. Supported by France's public authorities, its deployment in the workplace is one of the 30 measures discussed during the Mental Health and Psychiatry Conference in September 2021.
"Eventually, we would like employees to be able to use the Personal Training Account (CPF). The procedure, started in 2020, was unsuccessful among other things for issues of too-recent training. But yes, there is a stake in recognizing first aid as a professional skill" says Barriol. The goal is to train 750,000 people by 2030.
The testimonies collected raise the question of civic responsibility in the face of an employer's duty of care. To whom can we attribute the cause of mental health issues at work—as they pertain to work? Managerial practices, work overload, personal situations that become incompatible with being at an office all day? The training does not respond directly to these essential issues.
Turner, calls on companies to go further: "This training is not the solution until employers look for other innovative ways, offering benefits, conditions and favorable working environments. In this way, you allow your workers to flourish and help reduce mental health problems in your companies," he concludes.
Translatd by Jordan Nadler
Photo: Welcome to the Jungle
Follow Welcome to the Jungle on Facebook, LinkedIn, and Instagram, and subscribe to our newsletter to get our latest articles every day!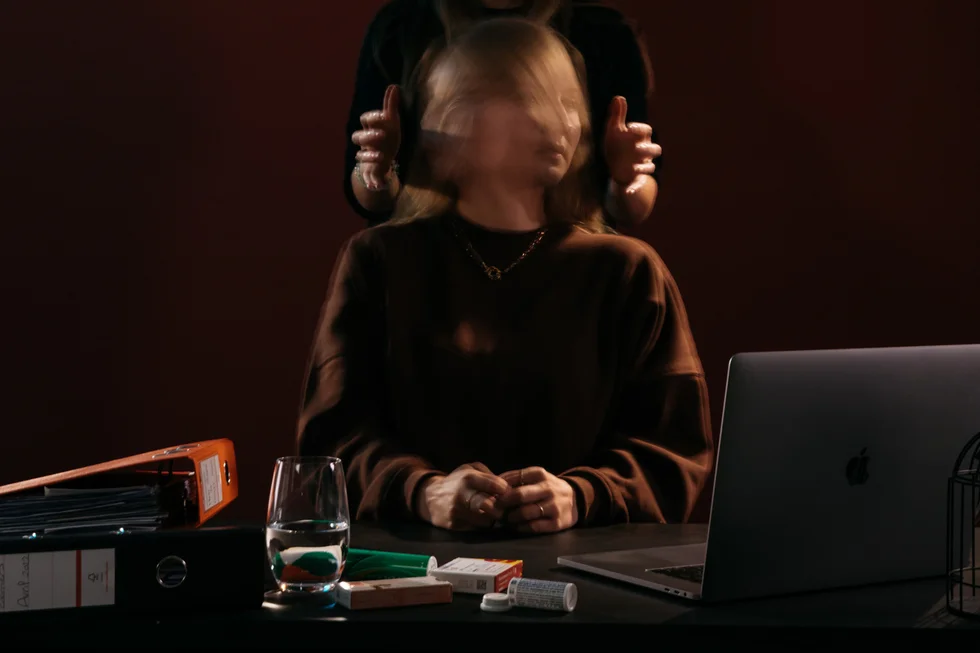 Looking for your next job opportunity?
Over 200,000 people have found a job with Welcome to the Jungle.
Explore jobs