Isabelle Ferreras: "Capitalist companies are undemocratic"
Jun 27, 2022 - updated Jul 04, 2022
5 mins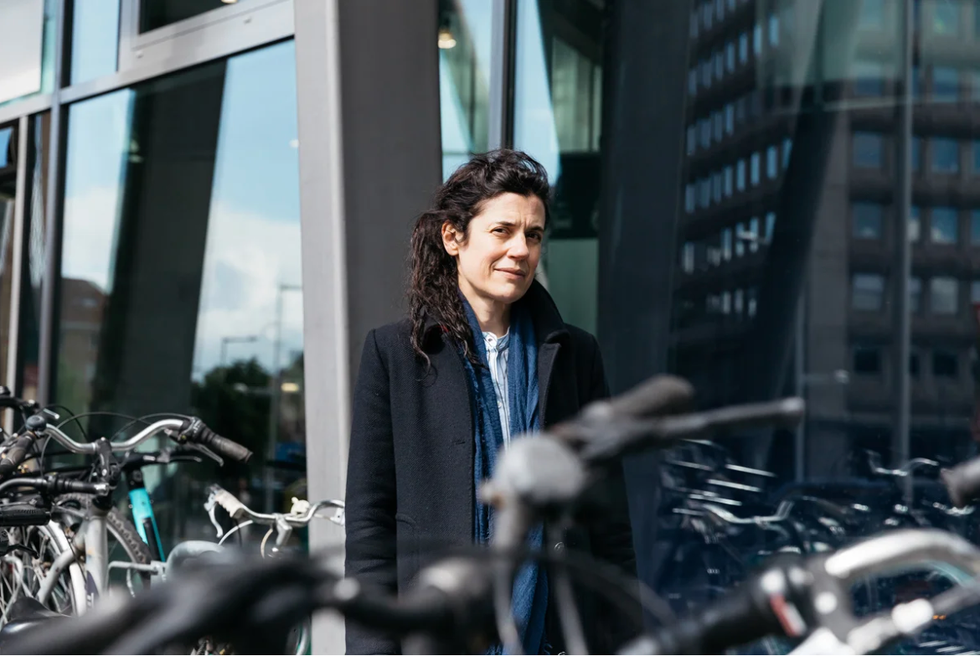 What would happen if we granted America's 157 million active workers the ability to weigh in on company decisions, just like shareholders? This is what Belgian sociologist and political scientist, Isabella Ferreras, Professor at Louvain University and Senior Research Associate at Harvard, suggests in her recently published book: Democratize Work, The case for Reorganizing the Economy. Co-written with twelve other researchers during the Covid-19 crisis, the book offers three main principles for building tomorrow's world: Democratize (companies), Decommodify (work) and Remediate (policies) to make life sustainable for all. The book grew out of an Op-Ed published on May 16, 2020, in 41 newspapers across 36 countries, now signed by more than 6,000 researchers from around the globe.
So today, more than two years later, what have we learned?
You've been researching work organization and capitalist logic for years, and now Democratize Work, a book that came about from an Op-Ed written during the pandemic, has been published. Why this book?
It all started during the first lockdown. For researchers like me, who study questions linked to work, this was a crucial time. All of a sudden society was interested in workers, especially "essential workers," and we were all experiencing a new dynamic. My research was carried out during a time of political and social shift. Our aim with the Op-Ed was to share everything that science knew about work, to help society understand what was going on. The idea was to give people a better impression of blue-collar workers. In Europe, we were on our doorsteps every evening clapping and saluting essential workers, and that's what sparked the idea of democratizing work and making the planet safer. We all need to understand that blue-collar workers give the best of themselves to their job, what they invest is not a thing, it's their life, their personality, their emotions, and even their health. Right from the beginning of lockdown, essential workers were risking their lives, it was that simple. So why don't we value their efforts within the economy? These people risk their lives for the firm.
In this book, you explain why we need to give workers more power. How are companies fundamentally undemocratic?
Capitalist companies are undemocratic because we think of them purely as economic vehicles, when actually they're political entities. Companies have rules and make decisions every day that govern the lives of their workers. Simply put, workers are told that they are at best, the most important resource in their organization, at worst, disposable. They aren't allowed to weigh in on any decisions. If we were to apply this ideology to political theory, we'd call it a despotic entity. Capitalist companies are built around the idea that capital investors have legitimate political and governing rights. It's a governmental regime that's in competition with the democratic proposition.
In addition to democratizing work, you talk of decommodifying workers and remediating policies to protect the planet. Why is work the starting point for this societal revolution?
Companies are an excellent starting point for re-weaving the link between individuals and society, to meet both environmental and individual challenges. Blue-collar workers are at the heart of this architecture, they are a cog in the economy, a cog in the political system, and they are at the center of their own lives. Following the tragedies of the 20th Century, we are at least clear on this. The two World Wars led to a progressive awareness of the idea that if we want peace, we have to take care of social justice and not consider work as an asset subject to the unpredictability of the market. That's the premise of the Philadelphia Declaration signed in 1944 by the signatory nations of the International Labour Organization (ILO). What has happened to these principles? Covid is a new opportunity for humanity to learn.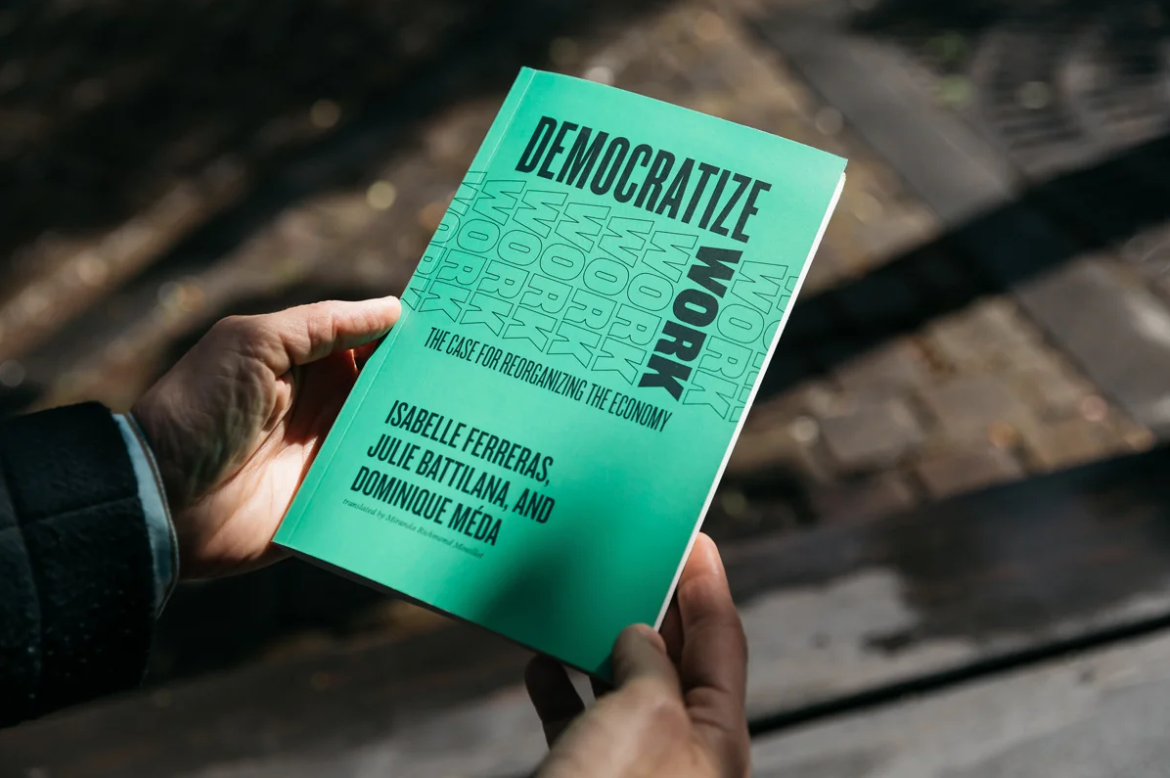 The health crisis has clearly shown us the importance of humanity, and certain jobs, in particular "essential worker" jobs. They have finally been recognized as just that, but working conditions haven't changed.
No, that's for sure… the pressure on blue-collar workers has been huge over the last two years, people are exhausted, they've given everything they have to their companies. From a distributive justice point of view, it's catastrophic. Capital investors have seen their riches increase, while labor investors haven't seen a pay rise, in fact it's quite the opposite, they're having to cope with inflation. Political justice and true acknowledgment of the essential role workers play haven't happened.
Aside from remote working, which has now become the norm in some industries, we've picked life back up again exactly where it was. Have we missed the boat on this?
If you look back at typical revolutions in history, nothing ever happens in times of crisis. A series of measures were taken in the years following the Second World War, but you had to wait until 1945 was out of the way. What happens now is pivotal, and we hope that bringing out the book will help. Here are some facts that make me optimistic: Last December, a European Union resolution on democratizing work was accepted by parliament. It's far from enough, but it's a step in the right direction. In Spain, the Employment Minister, Yolanda Diaz, has just announced her next goal, democratizing companies, and she hopes that workers can become board members. We haven't seen a minister talk about anything like that in over 40 years. There are also some interesting discussions going on in Chile. Even in France, one of the measures proposed by candidates to the People's Primary was establishing a bicameral principle, in other words, creating employee representative committees, made up of workers, and giving them the same power as the board of directors. It's a revolution in our way of understanding priorities.
Could bicameralism, which relies on two entities as co-decision makers — bringing together labor investors and capital investors — apply to all types of companies?
Yes, there's an even greater interest in the bicameral principle among start-ups, as the hardest thing about building a company is that the financiers want to get hold of it quickly. It's a huge power problem and entrepreneurs can find themselves left out in the cold by a board of directors within a few years. If we applied bicameralism at the heart of a company when we started building it, those who work for the start-up could collectively validate company decisions or not. Entrepreneurs working alongside investors are a shining example. In all the excitement to innovate, you have to think about valuing the innovators and this should be done by politically acknowledging their work. There are two types of investment: capital and labor. Both are invaluable, but they should be represented equally within the power structure.
The book offers a reminder about where political power actually resides. Do you think the ballot boxes have any chance of setting things straight?
The change will come at all levels of society. Every single person has to decide what to do about it where they are. When you look at it like that, anyone can be a leader. Chris Smalls is a very inspiring example, he worked in an Amazon warehouse in New York. He started to shake things up by campaigning to create the first Amazon trade union and he was fired. He paid a very high personal cost, but he's changing the face of the US economy. We have to hope that those who are appointed as leaders in our companies, who have access to more decision-making power, and more resources, and who are less likely to end up unemployed also play their part.
Translated by Debbie Garrick
Photo: Welcome to the Jungle
Follow Welcome to the Jungle on Facebook on LinkedIn and on Instagram and subscribe to our newsletter to get our latest articles every day!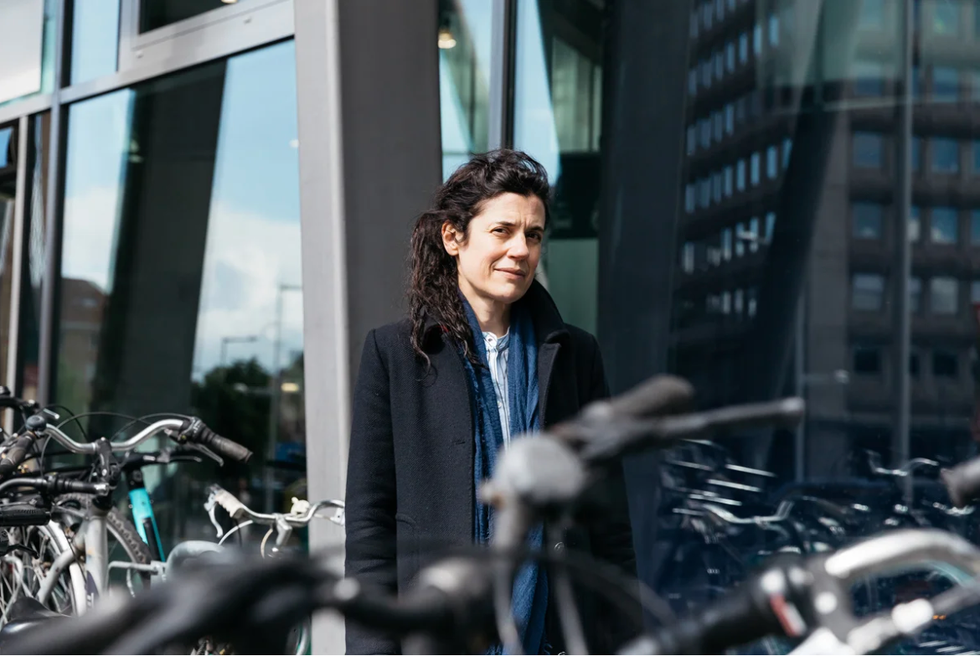 Looking for your next job opportunity?
Over 200,000 people have found a job with Welcome to the Jungle.
Explore jobs