Ho, Ho, Ho: how to survive Secret Santa in the office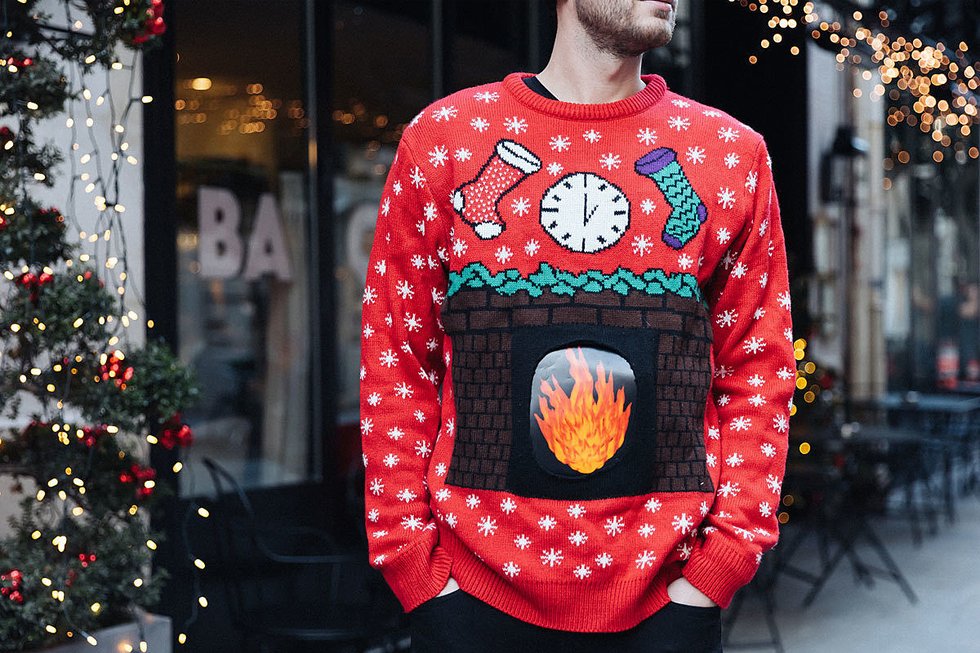 It's that time of year again when Secret Santa promises to set the festive mood in workplaces across the country. While such merrymaking seems innocent enough, keeping within the spending limit can be a source of anxiety, according to recent media reports. What's more, your choice of gift can lead to an office encounter that is funny, surprising, or just plain awkward—and sometimes all three at once. The rules are simple: you randomly receive the name of a colleague, buy a present for them and add it to the anonymous pile. It's all fun and games until you draw the name of the one person you've never even spoken to or that intimidating manager with a sense of humor failure. Now what? How will you ever find them something—and for under €10? Here are some tips for dealing with the Secret Santa anxiety that threatens to spoil your festive fun.
Who will you pick this year?
Luck of the draw
Congratulations! The Christmas fairies are smiling on you this year and you've drawn the name of your closest work friend Even with the small price tag, the sky's the limit. Find a surprise that speaks to your common interests, a gift that hints at a private joke you share, or some little trinket they are sure to love. The only difficulty here will be choosing just one gift.
The boss
Ouch. Secret Santa is not always fair. This time, you will have to choose wisely. If you know your boss well and think you know their tastes, then choose something personal, but keep it appropriate. Whatever your relationship, make sure you don't take things too far. Just because it's Christmas doesn't mean it's a free-for-all. "My colleague gave the purchasing director a Borat mankini. He went totally red and left the room without saying a word," recalls Norah. The bottom line? Save your creativity and imagination for next year. In the meantime, and if you are looking to play it safe, place your bets on something that won't cause controversy. In Secret Santa's sack, these items might include a box of chocolates, a desk plant, a quality pen, or an oversized mug. You won't stand out from the crowd, but you will definitely be coming back to work in the New Year.
The person you've never even spoken to
Whether they have just joined the company or you have never had the chance to work together, this is one person who leaves you clueless. Play detective and ask for hints from their closest office allies. It sometimes opens up new possibilities or even friendships, which was the case for William. "I picked the name of a colleague with whom I'd had very little contact," he says. "Someone who worked closely with her said she loved graphic novels. I'd passed by this shop on my way to work many times, and the next day breathed a sigh of relief when I saw it was selling some independent graphic novels as stocking fillers. I chose a funny one about cats because I noticed she had cat figurines on her desk. When she opened my gift, she had a huge smile on her face. We still don't work together, but she's now one of my closest work buddies."
The joker
He's loud, always cracking jokes, and has everyone around him in stitches. Secret Santa just got a whole lot easier. The office joker likes to laugh, and this is what budget gifts are all about. Give him a gift that will let him show off his comedy skills in full force, at an appropriate moment: an ironic T-shirt, a silly mug, or a loud, funny gadget that will attract everyone's attention for a few moments. Just make sure he doesn't leave it at the office!
Your office nemesis
This year looks more like Secret Scrooge. Now you must rack your brains for your least favorite colleague, the office bully. Your first option might be to convince the nicest person you know to switch names with you. That said, it's supposed to be a secret, so you might want to take on the challenge yourself. To avoid fanning the flames, so to speak, or spoiling the ambiance, bet once again on the least controversial gift (see "The boss", above). Monica, who works in HR for a startup, almost made it. "Last year, I picked the name of a colleague who had backstabbed me around the office. I just couldn't help myself and ended up giving him a box of chocolates—wasabi flavored." As the saying goes, what they don't know won't hurt them!
Anyone in IT (for non-IT folk)
They speak in HTML and have a fear of daylight. Yes, you've picked the office geek. Luckily for you, they are used to sci-fi stereotypes generated by their technophobe colleagues. Geeks appreciate funny or ironic gifts, or go for a Star Wars figure or anything that has a USB port such as a mini fan or cup warmer. But if you want to do yourself a real favor, get them something cool. If they find out it was from you, they might not laugh behind your back the next time you can't turn your computer on.
The creative
This colleague uses proper pens and is always sketching in the office-issue notebook while everyone else is making a to-do list with some chewed-up old Biro. From graphic designers to stylists, these talented individuals will appreciate gifts that are original and aesthetically pleasing. For them, Secret Santa might well hand out a sleek notebook, art magazine, or bright object to decorate their desk. If you want to make an impression, find out what they are into and go from there. It's all anonymous, so there's no harm in trying!
The eco warrior
Christmas is not everyone's cup of tea. This is especially true for anyone who dislikes the waste involved. At the same time, everyone has their price when it comes to free stuff. Put yourself in the shoes of your eco-warrior colleague and you won't step out of line. Choose an environmentally friendly gift such as a sweet-looking cactus, recycled decoration, or a charity donation. Whatever you choose, wrap it in something other than paper and plastic from the local pound shop.
Gifts to leave in the bargain bin
You forgot today is Secret Santa. You find yourself among the panicked flurry of Christmas shoppers on your lunch break and out of sheer desperation or total lack of inspiration, a tragedy quickly unfolds. Here are some gifts to avoid at all costs:
Personal hygiene gifts: toothpaste, deodorant, bath salts, and underwear.
Pound shop gifts with the price tag still on.
Gifts past their sell-by date (just plain dangerous).
Presents that have any political connotations.
Whatever its drawbacks, Secret Santa is a great way to deck the office halls, break down hierarchical barriers and build rapport between colleagues. If in doubt, remember that it's better to be a bit boring than risk an awkward moment. It's in your hands!
Translated by Andrea Schwam
Photo: Welcome to the Jungle aaaaa
Follow Welcome to the Jungle on Facebook, LinkedIn, and Instagram, and subscribe to our newsletter to get our latest articles every day!