How to prepare for maternity leave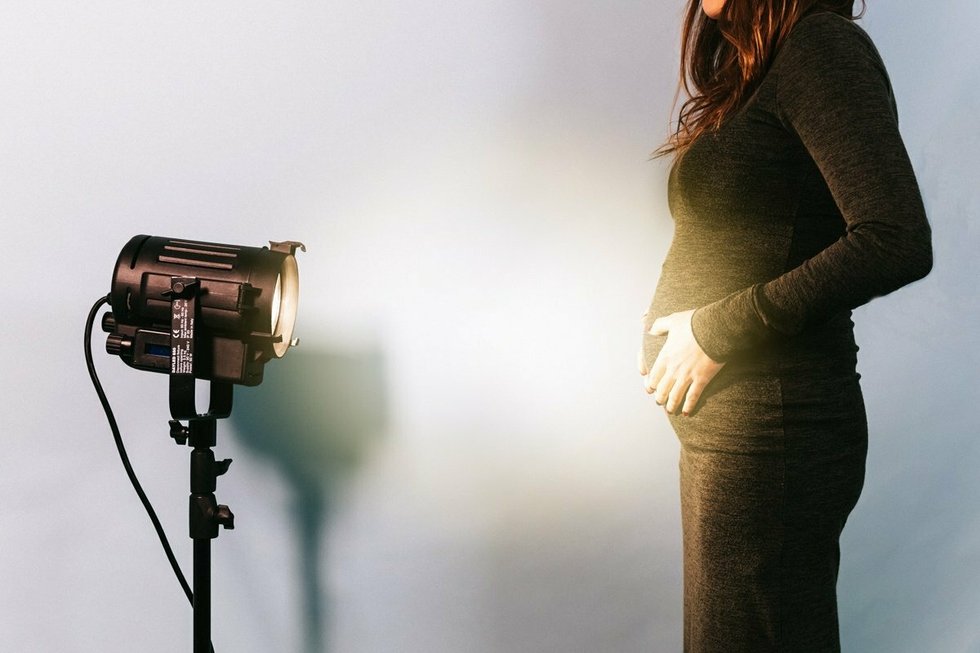 Baby on the way? Here's our guide to preparing for maternity leave.
It's finally time to pack away the briefcase and exchange it for a nappy bag, and your emotions couldn't be higher. Not only are all those pregnancy hormones running amok, but there's that weird feeling of leaving your job—what you do, day in day out that plays a huge part in defining who you are.
---
Many pregnant women feel nervous at the thought of going on maternity leave. Yes, you're exhausted, ungainly and know in your heart of hearts that it's time to rest up and get your head around becoming a new mum. But many women also worry about job security, "baby brain" and hate the idea of someone taking their place. Whatever your professional situation, it's guaranteed to feel very odd indeed when you waddle out of the door on the last day, clutching a card full of well wishes and a large bunch of blooms from your colleagues. To make this transition a little less daunting, start preparing for it as soon as possible.
How does maternity leave work?
As an employee of a company, you are entitled to take up to one year off work, no matter how long you've been with your employer, what your hours are or how much you earn. This comprises 26 weeks of Ordinary Maternity Leave and 26 weeks of Additional Maternity Leave, which combined is called Statutory Maternity Leave (SML). At least 15 weeks before your due date, you need to tell your boss your due date and when you want to start maternity leave, although this date is flexible. If you're taking the full 52 weeks you don't have to give a return date at this stage. However, if you want to come back earlier, you need to give eight weeks notice before the date you want to return.
You can take anywhere from two weeks to one year of maternity leave, beginning 11 weeks before the due date. When you choose to start and how long you take depends on your personal situation. Ask yourself the following questions, but remember, you may feel differently once your baby is born, and that's ok, too:
Am I physically able, and mentally and emotionally prepared to work up until my due date?
How long can I afford to take off work?
How long am I comfortable being away without feeling as if my absence will have a negative impact on my position and/or career?
Could I split parental leave with my partner in a way that works for us professionally, personally and financially?
How much time would I like to spend at home bonding with and caring for my baby?
Do I have childcare arrangements in place?
When will I feel ready emotionally to leave my baby in the care of others and return to work?
Katherine Dyer is a teacher, who took 11 months of maternity leave for each of her two children. For her first baby, she decided to go on maternity leave five weeks before her due date. "I wanted to relax and enjoy some 'me time' before the baby came," she said. "Second time round, I was much busier, and more tired with a toddler at home. I went off a month early but I got the Christmas holidays too so it was more like six weeks."
Will I get paid?
You'll receive Statutory Maternity Pay for up to 39 weeks. For the first six weeks you get 90% of your average weekly earnings before tax. For the following 33 weeks, it's 90% of your average weekly earnings or £148.68 a week—whichever is lower (as of February 2020). If you take the full 52 weeks of maternity leave, the remaining 13 weeks are unpaid. The rules are different if you're self-employed, so check here for your entitlements.
Your employment rights are protected while on maternity leave, which means you are entitled to pay rises and will accrue holiday. Many employers also offer maternity pay packages that top up these figures. As a teacher, this was the case for Katherine, however Laura Riley, a contracting manager for a travel company, wasn't so fortunate. "I just got statutory pay, but I still decided to take a year off with both of my children," she said.
For Lucy Rufus, the decision to return to work after ten months was purely financial. The civil servant and mum of one said, "I left two weeks before my due date. I was so happy to go. It was a really hot summer. I received six months' full pay and three months' statutory, but there was no way I could take the unpaid leave."
How do I tell my boss?
Depending on company culture and your relationship with your boss, announcing your pregnancy might be intimidating. Be upfront and honest. Pregnancy often comes at the apex of your career but there's no need to feel guilty or that you're leaving everyone in the lurch. According to official statistics, three out of four British mothers now work, which means employers are well used to handling maternity leave requests.
The Handover
It's common to feel a bit nervous letting someone else take your place. Will they do my job better than me? Or will they mess up everything I worked so hard to build? Try to involve yourself in recruiting your maternity cover—you know best who has what it takes to do your job properly. Is your job really under threat? A recent study by the Equality & Human Rights Commission found that 11% of mothers reported being dismissed, made redundant when other employers were not or treated so badly that they felt they had to leave. In suh cases,it is important to know your rights.
The longer you give yourself to sort out the handover, the smoother it will go. Keep thorough notes to pass on to your replacement—the better prepared they are, the less you'll have to clean up when you return. If possible, organise a bit of onboarding time and introduce them to the colleagues they'll be working with, as well as clients if you can.
You may have quite a few colleagues, clients and suppliers to tell you are going on maternity leave. Make a list of contacts you need to email and let them know who to connect with in your absence.
Keeping in touch days
You have up to 10 Keeping in Touch (Kit) days, when you can work without your leave or pay coming to an end. These are a great way of staying in the loop. Mum-of-two Laura said, "I felt very strange leaving the first time round as I'd always been so focused on work. I found it quite hard to switch off to begin with. I stayed in contact with some colleagues and came in for keeping in touch days and so on."
In addition, Yassen Soussi, HR director at creative agency 1000, recommends getting company-wide emails sent to an address you check regularly—and ensure you get all the updates and are invited to staff socials.
Will I get bored?
Not working might sound rather nice, but it's a huge lifestyle change. Some new mums throw themselves into baby circles and coffee mornings while others prefer to set themselves different challenges. "I took Arabic lessons," said Lucy. "I didn't spend it talking babies and sitting around." Lucy knew her civil service job might not be there in the same capacity for her to return to, so she took the opportunity to assess her professional options. "I knew I would never get this time again to define the contours of my career," she said. "I phoned everyone in my contact book I had ever wanted to meet and asked them out for coffee. It was motivating because I realised that my CV got me places. I didn't have time on my hands but I definitely had more time to think."
Many women feel that becoming a mother is the right time to reassess their career. Laura, now co-owner of online travel company Little Clogs Holidays, decided not to return to work after having her second child. "I knew that I couldn't go back to my old job with so much travel so it was a perfect time to take stock and think what to do," she said. "I had a 'light-bulb moment' one day, after searching unsuccessfully for a toddler holiday and ending up going to see my partner's family in Belgium, that these places are amazing for young children and not enough people know about them! So I decided to set up Little Clogs with a friend. I loved setting up something new and learning new skills along the way too."
The mumpreneur life may not be for everyone—or learning Arabic—but there are plenty of ways to keep your brain going, from listening to podcasts related to your profession or plain old settling down with a book. Ultimately, though, be kind to yourself. You get this time off for good reason. Rest to counter the severe sleep deprivation and socialise, because it can get lonely at home all day after years in an office environment. Oh, and lest we forget your new baby. Soak up those newborn days because they go so quick. Before you know it, maternity leave will be over and you'll be back at work, but rest assured, within a few days it will feel like you've never been away!
Photo: WTTJ
Follow Welcome to the Jungle on Facebook and sign up for our newsletter to receive our articles every week!