How to Prepare for a Video Interview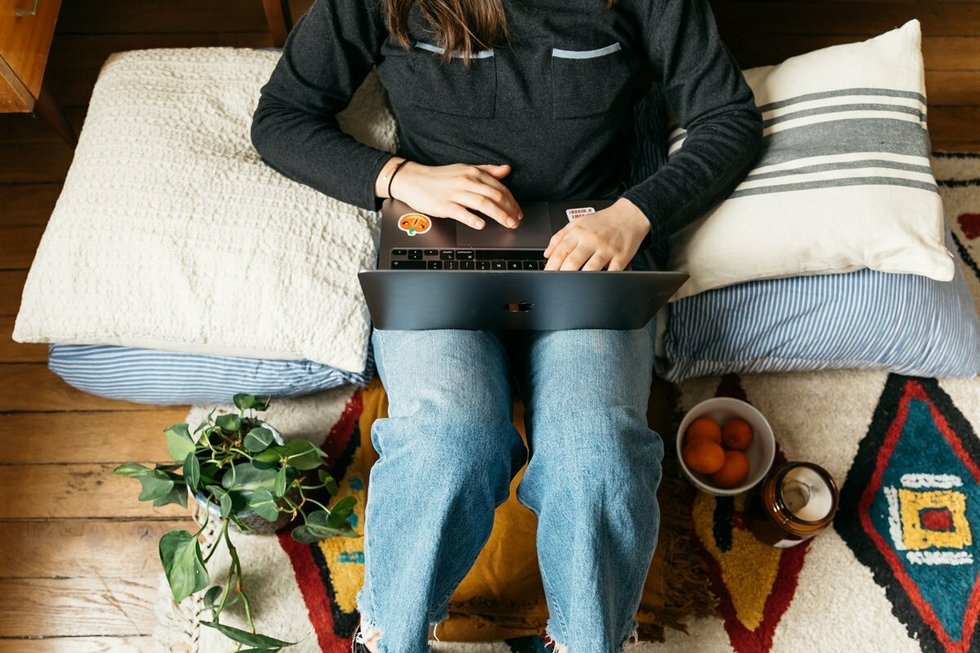 A job interview is a great opportunity to land your dream job, and it's precisely for that reason that it is usually a stressful experience. If a face-to-face encounter makes you nervous, imagine how a video interview would make you feel. There's not only your nerves to consider; technology can also play tricks on you, making stress levels soar.
However, you can relax a little. All you have to do is change some of the rules and prepare yourself a little differently than you would for a face-to-face job interview. Here are our tips to help you prepare for a video interview and sail through this stage of the recruitment process.
1. Make sure technology doesn't let you down
Internet connection
Check technical equipment and your internet connection to ensure they are up to speed. This will provide your interviewers with the best possible experience during the video call. For example, if you usually use the laptop in a room where wifi signal is weak, the video call is likely to drop, which would be unpleasant for everyone. Prior to the interview, do a test video call with a friend or relative to check the quality. If possible, use the same application that you will use for the interview, such as Skype, Hangouts or FaceTime.
Image and sound
If the computer you use is old and the camera is poor quality, consider getting a good quality webcam. You don't have to spend a lot of money to get a decent one. Some webcams let you connect via USB and you can also connect by using your mobile phone. However, if you choose to use a mobile, put it on a tripod or give it adequate support so that you don't have to hold it throughout the interview. A constantly moving, or low quality image can send the message that you are not taking this interview seriously.
Position the camera at eye level and far enough away that your entire face is within the frame. Leave a little space above your head while also showing the neck, shoulders and upper chest.
To achieve optimal sound quality, it's best to use headband headphones and an external microphone that will capture sound much better than the microphone built into your laptop. In any case, it is always advisable to do a sound check beforehand. Whatever you do, don't conduct a video interview with the speaker at full volume. It will give constant audio feedback that would make communicating with your interviewers difficult.
Have a plan B
If for some reason the video call is poor quality—disconnection, pixelation or any other problem— there are possible solutions:
Change the location of the laptop or move to another place; for example, a shared workspace with a good internet connection.
Create a hotspot by linking your mobile's 4G connection to your computer for a better quality connection.
Use other equipment that you have access to, such as devices belonging to a relative or friend.
2. Find a suitable setting
Remember that you must choose a comfortable, well-lit space to do the interview. If there is no natural light or the interview is taking place in the evening, get an indirect but powerful light. A good example is a floor lamp, directed at the ceiling. The space must also be as quiet as possible. Make sure the windows are closed and, of course, ensure that your mobile is on airplane mode to help you avoid any distractions.
It is also important to think about the background that will appear on screen during the video interview. This must be clean and uncluttered. A messy backdrop, or a room with people wandering around in the background, says a lot about the candidate's attitude. When it comes to the background, the more neutral, the better. Ideally, set yourself up in front of a light, clean wall and orderly furniture, without too many personal items, such as photographs, in the frame.
As with any job interview, be careful about your image—no bed head or shirts with more creases than an accordion. Think about having a small bottle or glass of water on hand in case your mouth gets dry, which commonly happens in nerve-wracking situations. It's best to avoid coffee or fizzy drinks, though—and it goes without saying, no alcoholic beverages.
3. Prepare for the interview
Although a video interview requires preparation in terms of technology and setting for the call, don't forget that preparing for the job interview itself is essential. Here's how to get ready:
Find out about the company and the position you are applying for. If you learn about the firm's trajectory, its corporate culture and business model, it will help you to speak with more authority and confidence.
Anticipate the answers to the most common interview questions. Among them are: "Tell me about yourself", "Why do you want to work for us?", "What do you think you can contribute?" and "What is your salary expectation?" Considering that these are frequently asked questions, babbling or giving an inconsistent answer does not give a good impression to the interviewer.
Keep in mind nonverbal communication. Although the interview is online, there are basic principles that you must respect: smile in a relaxed way, write down all relevant information that is communicated to you and maintain eye contact. Avoid losing focus and, above all, do not look at your mobile phone or watch during the interview.
Don't forget to write down any possible doubts you have about the subsequent phases of the selection process so you can raise them before the end of the interview. If the interviewer hasn't told you what you want to know, or spoken about possible subsequent interviews, feel free to ask.
4. Manage stress
The night before, try to sleep well. Avoiding caffeine the day before may be a good idea. Lack of sleep affects our ability to concentrate and can increase stress levels.
Try to be ready at least 10 minutes before the interview is scheduled to begin to avoid the panic of starting in a rush. Take a moment to relax and clear your mind. The best way to ace an interview starts with being yourself and acting naturally. You can also use these last few minutes to review your notes one final time.
If the agreed interview time reaches and you do not receive the call, keep calm. Allow 15 minutes' leeway before emailing in a friendly manner to ask if everything is ok. For all you know, the interviewer may have had an unforeseen event.
5. What you should do afterwards
As in any job interview, after the video call there are certain actions that must be taken. After hanging up, take some time for analysis and reflection. Whether the interview went really well or you think it went all wrong, it's always a good idea to write down your impressions and feelings to learn from in future.
A couple of days later, send an email to thank them for their courtesy. This will also serve as a reminder of your application.
If, in the end, you don't get the job, it's important to leave a good impression. In this instance, thank the interviewer for his or her time and show that you are mature enough to know how to deal with negative outcomes. Our careers span many years, and maintaining a good network of professional contacts does no harm at all.
Translated by Sunita Maharaj-Landaeta
Follow Welcome to the Jungle on Facebook on LinkedIn and on Instagram and subscribe to our newsletter to get our latest articles every day!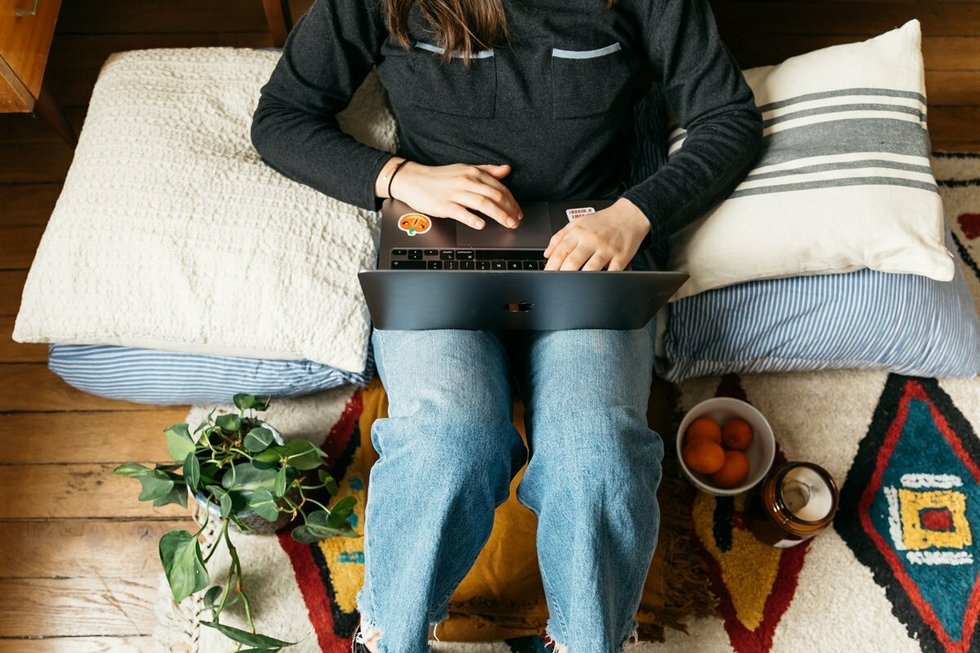 The newsletter that does the job
Want to keep up with the latest articles? Twice a week you can receive stories, jobs, and tips in your inbox.

Looking for your next job opportunity?
Over 200,000 people have found a job with Welcome to the Jungle.
Explore jobs