"Finance Leadership Program helped shape my career," says Lucie from J&J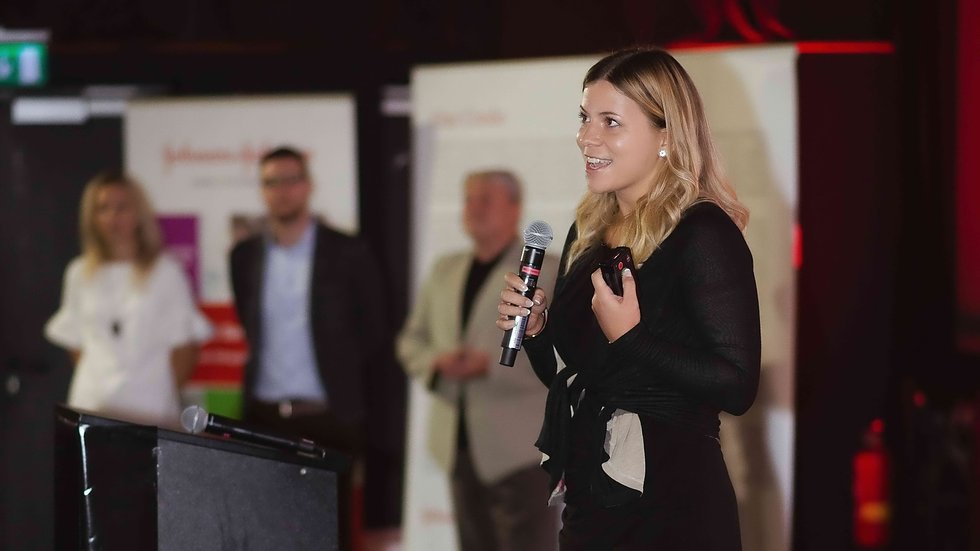 author
Aneta Nováková
Bývalý "umělec", pisálek, tak trochu lingvista a lektor angličtiny a budoucí psycholog. Hyperaktivní podivín milující statistiky a fakta.
We talked to Lucie who successfully completed the Finance Leadership Development Program (FLDP) at Johnson & Johnson and she shared some of her experience with us. FLDP is a program for young professionals or fresh graduates with an economic or finance background, which is designed to develop business leaders. It includes a one-year international rotation in the EMEA region (Europe, Middle East, Africa). The first part usually takes place in your home country, you are assigned a role within the Finance Department and you're given more projects compared to your colleagues. The second part of the rotation takes place in another of the EMEA countries and you are assigned another Finance role.
Lucie, you attended the FLDP at Johnson & Johnson, what was your experience?
In my case, the second position was in the Consumer division in the UK, where I had the chance to learn about Finance within the business. In the meantime, I traveled to the New Jersey HQ in the US several times for specialized training. Despite the fact that during the assignment I faced several challenges such as a significantly greater scope of work and changing countries and teams, it was truly an unforgettable and valuable experience!
What do you think are the main benefits for the attendees?
For me personally, the benefit was the chance to learn more about the huge portfolio Johnson & Johnson has, to meet people from various backgrounds and create networks that helped me to navigate through my work in the company.
The company benefits from such a program, too, as the employee loyalty is being built. Those employees, who get the chance to meet inspiring leaders, have special training, and create strong connections all over the world, will more likely stay in the company.
Which skills are essential in fulfilling the criteria of an ideal candidate and which are "the icing on the cake"?
I'd say there was no "cookie-cutter" in the selection process. You'd very quickly figure out that all of us were very different personalities. However, the successful candidate must definitely meet the criteria of being highly motivated and have strong interpersonal skills as he or she is expected to be one of the future leaders within the organization. This program definitely supports the idea of diversity that creates the power.
Your job position is called Global Business Continuity Manager and Prague Site Administrator. That seems to be fairly demanding. What are your responsibilities?
Haha... well, it is. Moreover, it is also not easy to describe what's hidden behind this long name, which is a specialty of the corporate world. With that said, avoiding corporate jargon, try to imagine a Business Continuity Manager as a person who defines something like an Insurance Plan. What happens if a hurricane hits Florida (where we have a central office for North America) or an earthquake strikes the Philippines (center for Asia-Pac)? We need to be ready to ensure all people are safe, the facilities are kept in the best shape possible and critical business processes are not interrupted. My role is to create a global recovery plan after those incident events and seek preventive measures. 
In the second part of my role, as the Prague Site Administrator, I oversee workspace experience in our Prague hub, achiveving to move our 1200+ employees into a new office building this year. All this in line with Our Credo and with a focus on employee engagement, employer branding, communication and Site management.
Why did you choose Johnson & Johnson and what did you do before?
Honestly, I've never dreamed of working for a large corporation. So, I've established a small company. I was organizing parties for kids and I ran a small shop selling party supplies. I didn't know much about managing a company. I also made numerous mistakes which led to the decision to close it down after four years. Then I wanted to find a job with the only objective – having a regular salary from which I can repay what I owe from the previous business venture. That's how I started to work for Johnson & Johnson. Very shortly after I joined, I was successfully selected for the FLDP program. I've created amazing relationships with my colleagues and that, together with the job I do, are the reasons why I'm still happy to work for Johnson & Johnson.
*
Together with the FLDP, Johnson & Johnson also offers the Human Resources Leadership Development Program (HRLDP) which is a full-time 3-year program designed for fresh graduates or young professionals with up to 2 years of experience. It is followed by a permanent placement within the Johnson & Johnson HR organization. This program consists of 3 one-year-long rotations over 3 different positions within the HR – you might become a part of Talent Acquisition, Workforce Administration, Employee and Labor Relations or many more. You will be primarily based in Prague; however, your colleagues are located all over the world. Thanks to the HRLDP, you'll receive a life-changing experience, coaching opportunities, possibility to participate in challenging worldwide projects, chance to network on an international scale and much more. It's up to you.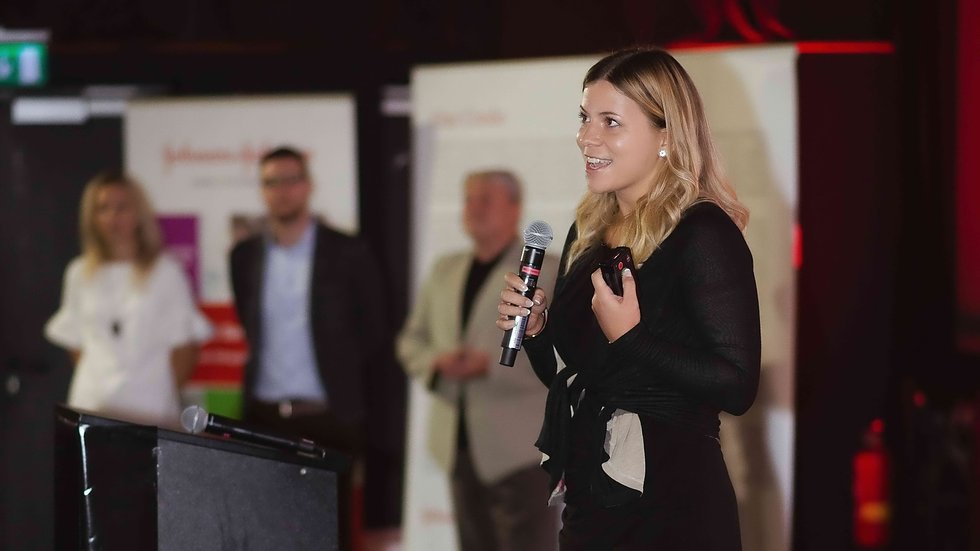 Looking for your next job opportunity ?
More than 200,000 candidates have found a job with Welcome to the Jungle
Explore jobs