Is egg-freezing becoming the new company benefit?
Mar 08, 2022 - updated May 25, 2022
5 mins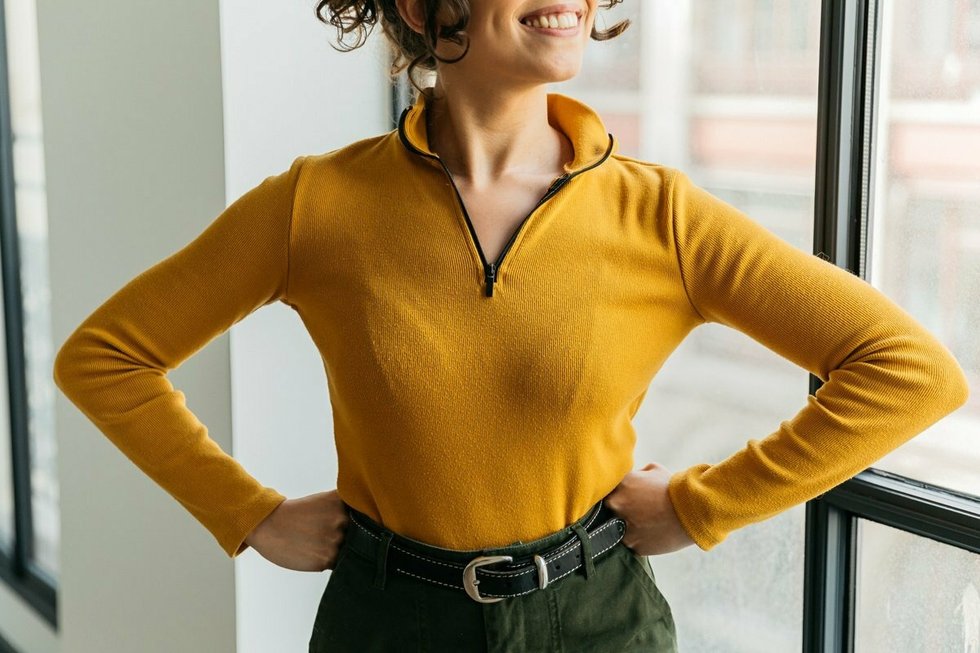 In the past decade, workplace benefits have evolved from perks such as increased holiday allowance to more tailored services including mental-health support, four-day work weeks, personal learning budgets and funded fertility services such as IVF and non-medical egg freezing. Funded egg freezing in the workplace was virtually unheard of until 2014, when Facebook became one of the first companies to provide this service. Since then, more and more businesses, including Pinterest, Deloitte and Vice, have jumped on the bandwagon. According to Mercer, the number of large companies (those with 500 employees or more) to offer egg freezing as a workplace benefit more than doubled in the five years from 2015, jumping to 11% in 2020.
Loren Piretra, a 32-year-old global business tech leader at Twitch, decided to begin preparing her body for the egg-freezing process in August 2021, with the support of her company. "For me it was really just a liberating choice for my future," she says. "I don't know if I want kids. I don't know if I ever want to be pregnant. But that's what this was all about: having choices on my own terms and timeline. I found that to be really empowering. I have endometriosis, so that's a variable that can impact your fertility."
Delaying pregnancy
The growing number of companies offering competitive egg-freezing packages mirrors the rising popularity of social, or non-medical, egg freezing across the US, as more people choose to delay pregnancy until later in life. A New York Times analysis of birthrates found that between 2007 and 2019, the birth rate among women in their twenties fell dramatically, while the number of women delaying pregnancy until their thirties rose.
Piretra was in no rush to have children during her twenties. "I had thought about it because I never really saw myself as a young mom. I arrived at this place in my early thirties, where my loans had been paid off, I was making money, I was in a place where I was financially able. I was, like, 'We're still in a pandemic. I should probably start thinking about when in my schedule I could fit this in sooner rather than later,'" she says.
For many women like Piretra, the pandemic appeared to present the perfect opportunity to freeze their eggs, with Time magazine reporting a boom in the number of patients doing just that at fertility clinics up and down the US.
As she began to research egg freezing, Piretra stumbled upon a piece of advice that caused her to kickstart the process. "I read something that really stuck with me: that the best time to freeze your eggs is when you're thinking about it. So I was, like, 'OK, I've been thinking about it, so now is the time.'"
Having decided to look into the available HR workplace benefits, Piretra discovered that Twitch offered an egg-freezing package through the fertility benefits and insurance companyProgyny, which also helped her to navigate the financial side of the process and access medical advice.
Peaks and troughs
But for all the upsides, Piretra says that freezing her eggs was a "big commitment" and "super-overwhelming to navigate." It presented a multitude of unexpected difficulties for the 15-time marathon runner and meditation teacher and practitioner, especially given that for months she was unable to take the pill, which she used to manage her endometriosis symptoms. "It was like the hardest marathon I ever ran," she says. "My cystic acne came back. I had inflammation, pain, and all these disruptive symptoms from painful periods."
Piretra faced extreme highs and lows during the process—which lasted from August until December—exacerbated by the estrogen she needed to take to stimulate her ovaries. "I had a lot of fears," she says. "I'm scared of blood and needles and I was super-scared of injecting myself. That was a lot more complicated and overwhelming than I anticipated. I was afraid of mixing my doses incorrectly for the shots or messing them up because you have a short window of time to administer the medication. They just give you a YouTube video. You're on your own."
Piretra was forced to suspend some of her usual activities, including marathon training, for at least a month, which is why picking the right time was crucial, especially when factoring in recovery. "When you're under high levels of stress, your reproductive system shuts down. I ultimately had to take some time off work just to relax and take care of myself," she says. "There were a lot of challenging parts for me. Working out is a way that I cope with stress and life. So being without that was really hard."
And while Piretra said she was "bullheaded" once she had made the decision, her initial ultrasounds were not promising. That was difficult. "I was afraid I wasn't going to have enough viable eggs," she says. "*I didn't expect to feel so 'less than' by comparing my results to those of other people I know everybody is different, but it really just kicks you in your core. It made me feel really sad.*"
Doctors were eventually able to retrieve 16 eggs from Piretra, 14 of which were fully mature. That should give her "the option of having one to two kids in the future," she says. "I'm hesitant to call it successful, because I don't think it would have been a failure had my body not cooperated in the way I wanted it to."
Prohibitively expensive?
The price of egg freezing varies, depending on factors such as the particular fertility clinic you choose, its location, and how long you intend to store your eggs, but according to experts Fertility IQ, it is estimated to cost between $15,000 and $20,000 per cycle. In Piretra's case, including all labs, medication and the first year of storage, the estimated cost for her treatment was between $20,000 and $25,000. The majority was covered by Progyny; Piretra paid $2,000 from her own pocket.
"I think people who are on the fence or unsure what they want in the future would probably not be able to do it," she says, "because like most things healthcare-related in the US, the cost of egg freezing is prohibitively high. I can't speak for everyone, but some people I've talked to were not in a place where they could do it"
Notwithstanding the various challenges, risks and extortionate costs that come with the egg-freezing process, there is no guarantee of a viable supply of healthy eggs at the end. So are these fertility packages offering a false sense of security that a pregnancy will ensue further down the line?
A long way to go
Piretra shared her egg-freezing journey on social media in a bid to raise awareness of the inequalities surrounding access to fertility services in the US, particularly for black women—studies suggest they are twice as likely as white women to experience infertility.
Despite a few offensive comments, Piretra says, the response to her decision has been overwhelmingly positive, even though social egg freezing is still a relatively new phenomenon. "I don't think there's a lot of information out there," she says. "We're making progress and talking about it more candidly, but I think we should start talking about it younger. Doing it younger for me would have been great, because I likely would have had more eggs, and an easier time with the process. But I'm glad I did it when I did."
"It's not just the responsibility of people who can experience pregnancies, but of leaders to advocate for more equitable reproductive futures for everyone. I'm making myself available: if you need somebody to support you throughout the process, if you need a cheerleader, somebody to cry about needles with, I'm here for you."
Photo: Welcome to the Jungle
Follow Welcome to the Jungle on Facebook on LinkedIn and on Instagram and subscribe to our newsletter to get our latest articles every day!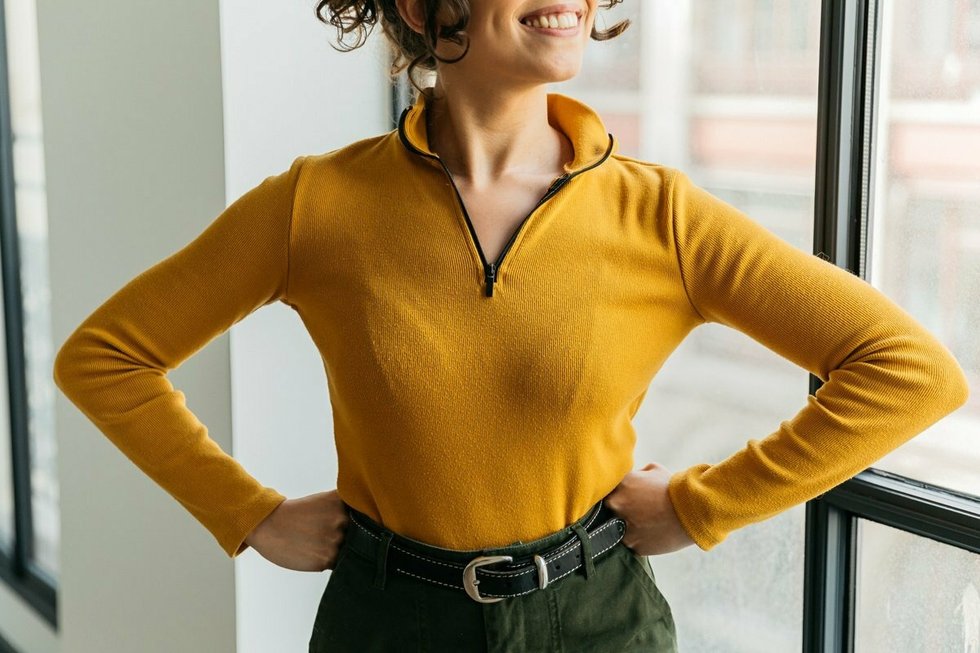 Looking for your next job opportunity ?
More than 200,000 candidates have found a job with Welcome to the Jungle
Explore jobs