The professional trials and tribulations of endometriosis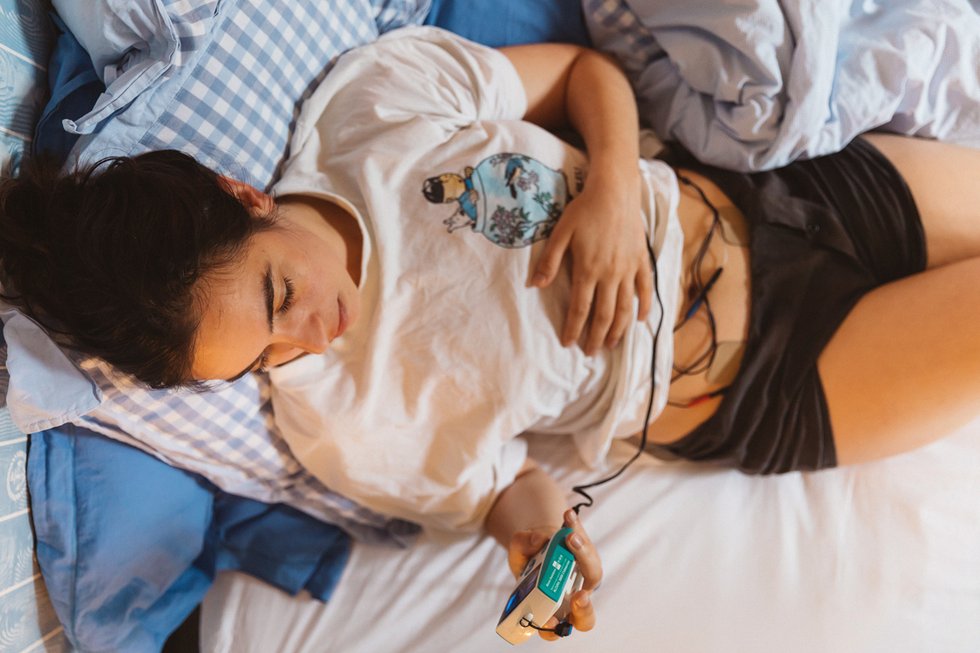 Imagine having to change your sanitary pad every 30 minutes, or not being able to think because of debilitating pain: there's no doubt that endometriosis can severely impact a woman's career. This chronic illness causes uterine cells to grow outside of the womb. It's difficult to diagnose, and many people—including some medical professionals—aren't even aware of its existence. We spoke to three women with the condition to find out how it has impacted their professional lives.
---
Endometriosis affects one in every 10 women, which makes it as common as diabetes or asthma. It is a condition where cells from the lining of the uterus grow elsewhere in the body. As with menstruation, the cells break down and bleed each month, except that they cannot escape. This can cause debilitating pain, heavy periods, and infertility.
From the onset of symptoms, it takes an average of seven years to diagnose endometriosis. Women with the condition are often told that their symptoms are "normal" and that they are simply experiencing painful periods. Cell clusters are difficult to detect on ultrasounds and not all physicians are well-informed on endometriosis. As a result, the average age for diagnosis is between 25 and 35 years old.
The intensity of the symptoms, and the fact that speaking about menstrual cycles at work is still taboo, means that many women are unable to work or do their jobs effectively. It's estimated that women with endometriosis miss up to 20 days of work a year.
Navigating the job market when you have a chronic illness
Even before graduating with her master's degree, Anaïs Koopman was finding it difficult to work. She took up an end-of-studies marketing internship in London with a luxury cosmetics brand, but she had to leave after just six weeks. "I burned out. I was suffering too much with my sickness," she said. She went home to her parents in France to take a six-month break. At the time, Koopman had been bleeding every single day for a whole year."I had a lot of blood. A lot. Sometimes I had to change every 30 minutes… You can have a cup and menstrual underwear, and sometimes that's not enough," she said.
Koopman has always had painful periods. As a teenager, the pain could even cause her to faint or vomit. She was eventually diagnosed with endometriosis in 2017, aged 23, six years after her symptoms began. "I was shocked because I had just learned that I have a sickness that can't be healed. But I was also relieved to put a name on it," she said.
In July 2019, she underwent surgery to remove the cells and came out publicly about her illness. Unfortunately for Koopman, and others who suffer from endometriosis, surgery isn't a long-term solution as the cells can regrow and spread again, but it brought relief.
There is no known cause of endometriosis, nor is there a miraculous cure. Surgery, hormone treatments such as the contraceptive pill, and pain-relieving medication simply quell the symptoms. As a consequence, women in the workplace are often forced to take sick days, ask for flexible work or just endure their pain as best as they can.
Coping mechanisms in the workplace
Helen McLaughlin, whose symptoms began at the age of 16, has had to leave jobs and work reduced hours because of her illness. "It's been the blight of my life since 2011," she said. Nine years ago, McLaughlin had to take nine months of sick leave from her job as a client manager. "Work wasn't my main priority at the time. Surviving was a priority." Her employer was understanding, but when she took up another role in London four years later, she wasn't so lucky. "My employer essentially bullied me and wasn't very understanding. I requested to work reduced hours and I just got told that the work needs to be done," she said. "I cried at work. I'd never cried at work before."
McLaughlin eventually quit her job, failed her professional CPA (accounting) exams, and found herself unemployed between May and July 2015. A few years later, in 2017, she landed her current job as a financial controller at a post-production company. "I work four days a week. It's the best thing I've done. I'm fresh, I'm able to concentrate… On the fifth day, I'm able to do my appointments. It just gives me that flexibility to manage to be an accountant and also manage to live with a chronic condition," she said. She finally passed her CPA exams in 2018 and is now a fully qualified accountant.
Looking back at her career, however, McLaughlin sees how endometriosis has impacted her financially. "From the time off, the nine months between jobs, the working four days a week, I've not earned more than £50,000 [annually], which is a massive thing. It's your future security, it's a house deposit. Two houses in some places!" The cost of endometriosis isn't only personal. In the UK, endometriosis costs the economy £8.2 billion a year in terms of lost work, treatment, and healthcare costs.
Daniela Isa* has been lucky enough to find a job that embraces flexibility. She was diagnosed in 2018 aged 24 and has been working as a project coordinator for a social enterprise in Paris for just over two years. Employees are free to work from home when they see fit.
"There's a lot of trust, and that's really nice," she said. For the past two months, Isa has been taking a hormone treatment that has significantly reduced her pain and bleeding. "At work, before getting on this new pill, I would do home office but kind of cheat, sitting in my bed paralyzed," she said. At the office, when her symptoms flare up, she makes sure to keep a hot water bottle nearby. "I boil water for tea, fill the bottle and sit with it in my lap. People think it's funny, and I say it's because I get cold."
Coming clean about a chronic illness
While Isa has found colleagues to confide in, opening up about endometriosis at work is not always plain sailing. Talking to bosses or colleagues about a health condition that affects the female reproductive system can be difficult and employers are not always receptive to their employees' medical needs. It's important to find a trusted person to confide in and seek help. Explaining how the condition affects you on a daily or monthly basis and asking for flexible working arrangements are key. However, keep in mind that an employer can never force an employee to disclose information about their health.
In 2018, Koopman was hired by a radio station in Paris to cover the morning show from 6 am to 9 am, and although she was open about her illness, she received little empathy."I never missed one show. When I was hurting, and I had to wake people up through the radio, the guy who was working with me asked me to be more joyful. I asked him to be more understanding, but he wasn't," she said. "They were all men. On the days I was feeling bad, they tried to use that against me. They said, 'Just because you're not feeling well doesn't mean you can leave early.'"
She quit before her surgery in July 2019 and took on two other positions before deciding to go freelance in the spring of 2020. She now works as a content manager for a menstrual underwear brand and is starting at a TV station where she will report on women's health. "I've been getting jobs thanks to the fact that I speak out about it [endometriosis]," she said. "I'm like a tree [laughs]. I have this branch, so why not use it?"
McLaughlin has also spoken about her endometriosis to her employers. "I've always been open, I'll tell anyone about it," she said. She became a volunteer for Endometriosis UK in 2015, and always includes that experience on her CV. "It makes it easier to bring up," she said. "I work so hard, and I never take anything for granted. I think that's a positive when hiring someone with endo… We are so determined!"
Without a cure, women like Koopman, McLaughlin, and Isa have had to find ways to cope with their endometriosis in the workplace. They are very aware of how difficult this is for them and will continue to be for women across the world. "You have to be lucky enough to have a job, friends, and people in your life who understand and help you cope with the sickness," said Koopman. At the end of the day, she sees living with endometriosis as strength-building. "I have to fight every day against something, so, of course, I'm strong!"
*Names have been changed
Photo: Welcome to the Jungle
Follow Welcome to the Jungle on Facebook, LinkedIn, and Instagram, and subscribe to our newsletter to get our latest articles every day!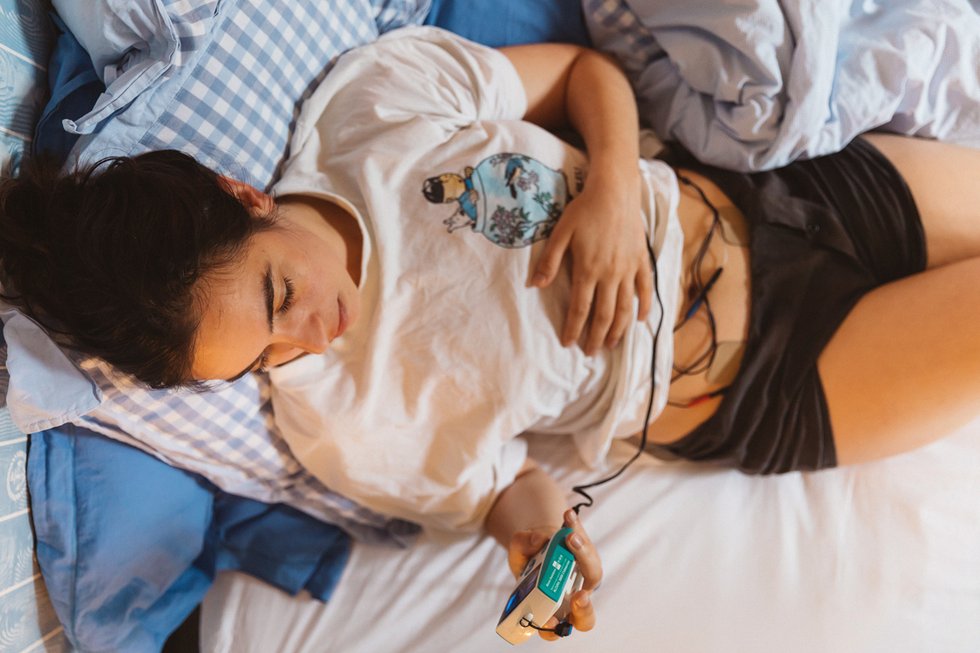 Looking for your next job opportunity?
Over 200,000 people have found a job with Welcome to the Jungle.
Explore jobs