28% of people in the UK are considering starting a creative business
Jul 17, 2020 - updated Feb 08, 2023
4 mins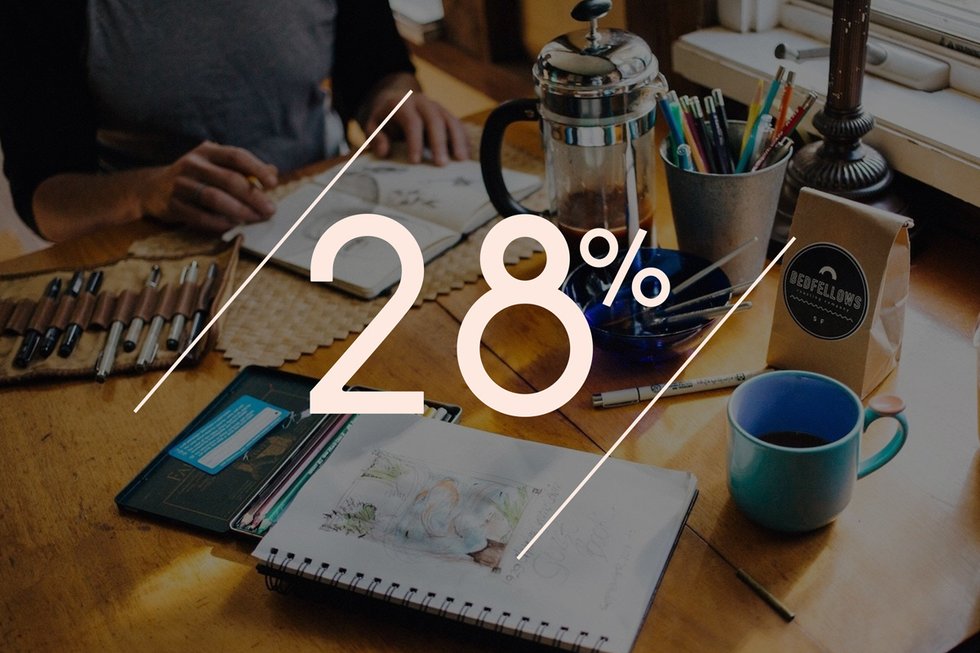 Do you love to paint? Perhaps you prefer baking? Or maybe you spend your spare time getting crafty? Whatever your creative outlet, lockdown provided the perfect opportunity to indulge in your favorite stay-at-home pastime.
---
Many of us found calmness in our creativity and happiness through our hobbies. For those on furlough or who lost their jobs, it provided a sense of purpose and a distraction to ease the anxiety, loneliness, or plain boredom. Meanwhile, for those working throughout the crisis, it was just the ticket to decompress and relax. For one in four people in the UK, however, it sparked something deeper: a yearning to start a creative business. That's right, research has revealed that an astounding 28% have considered turning a creative passion into a career since lockdown began.
Who is leading the surge in creativity?
Generation Z is leading the charge. According to the research, by desktop factory specialist Mayku, nearly half (48%) of 18 to 24-year-olds in the UK are considering starting a creative business. Faced with record unemployment levels and an uncertain economic outlook, perhaps now is the time to give it a shot.
"This data shows some really interesting entrepreneurial insights for younger creatives, with half of 18-24s interested in starting a creative business after lockdown. With opportunities limited in established companies and many small businesses having to furlough staff, becoming an entrepreneur is one of the few options open to some," said Smilansky.
What's holding us back?
According to Mayku's research, the problem is financial. Some 13% of Brits would love to scale up and launch a creative business but they lack the resources to do so. Here's hoping the Government's announcement of £1.57 billion in funding for the arts sector will boost all of the creative sectors, right down to the individual artists, designers, makers, and bakers.
The creative businesses we want to launch
The survey asked more than 2,000 people about their creative endeavors. It seems kitchen creatives rule, with 9% of those surveyed keen to launch a food, baking, or cookery business. Scotland, Wales, and the West Midlands are home to the nation's foodies, with 14%, 13%, and 13% of respondents citing a desire to have a full-time business in this sector.
Other popular business sectors included beauty and wellbeing (6% of all respondents), visual arts (5%), fashion accessories (4%), homeware (3%), and—showing our sweet tooth again—confectionery and chocolate (3%).
Commenting on the study, Alex Smilansky, CEO and co-founder of Mayku, said, "Lockdown has led to us having more time at home, exploring our creative side and realizing the enjoyment these ventures give us, so it is not surprising to see how many Brits would love to create a business in them."
From graphic designer to still life artist
Google searches for painting as a hobby peaked in the week of April 5, 2020, nearly three times higher than pre-lockdown search figures. The Mayku research reflects this: 5% of respondents said they would love to pursue visual arts as a full-time career.
For Jane Hassanali a graphic designer, lockdown gave her time to focus on painting when her freelance work at a digital fashion company dried up. "At the start of the pandemic, while suddenly not having work was a worry, it meant I could refocus on the art that I loved and missed," she said. "It was important for me to keep being productive and I also found real escapism and a sense of calm through painting, so it was amazing to have it to turn to."
Hassanali, who lives in North London, loves working with oils. "I just love the texture, color tones, and blending techniques of oils. The fortunate sunny weather and bright fruit coming into the season gave me some great still-life set-ups… It's felt like nature has really been able to thrive and heal during this time and that is also what my work documents."
Now the lockdown bubble has come to an end, is making painting her day job just a pipe dream? Most definitely not, says Hassanali, who has every intention of transitioning to work full-time as an artist. She's set up an art page on Instagram and her original pieces and prints will be available online soon.
"Designing is still a passion and I will need to freelance in the interim to pay the bills, but I haven't missed the daily commute and being glued to a computer. I just need to make sure that I keep time aside for my art."
The dental technician turned craft designer
Annie Chung is a designer and maker whose quirky crafts have rocketed in popularity. She left her job as a dental receptionist in June after her passion for pompoms turned into a bona fide business, The Bees Wreath. "I have always loved craft and making something come alive," she said. "I made my first wreath back in March as I found myself with time on my hands due to the pandemic."
Chung, from Exmouth in Devon, has always loved pompoms—"they bring me joy, especially in bright colors"—and Pinterest inspired her to create a rainbow wreath. "The rainbow is very synonymous with the period we have been living through. I thought I could display it in my window as seen up and down the country."
She gave it to her friend as a present, popped it on her IG story… and the rest is history. "People went wild for it, asking if I sold them. Four months later and I have sold more than 30 wreaths and have the same again to do."
She is delighted that her passion has become a viable business. "Through the sadness and uncertainty of a pandemic, this has actually made my dream come true. I decided to resign from the dental practice and so far have not looked back."
Photo: Welcome to the Jungle
Follow Welcome to the Jungle on Facebook, LinkedIn, and Instagram, and subscribe to our newsletter to get our latest articles every day!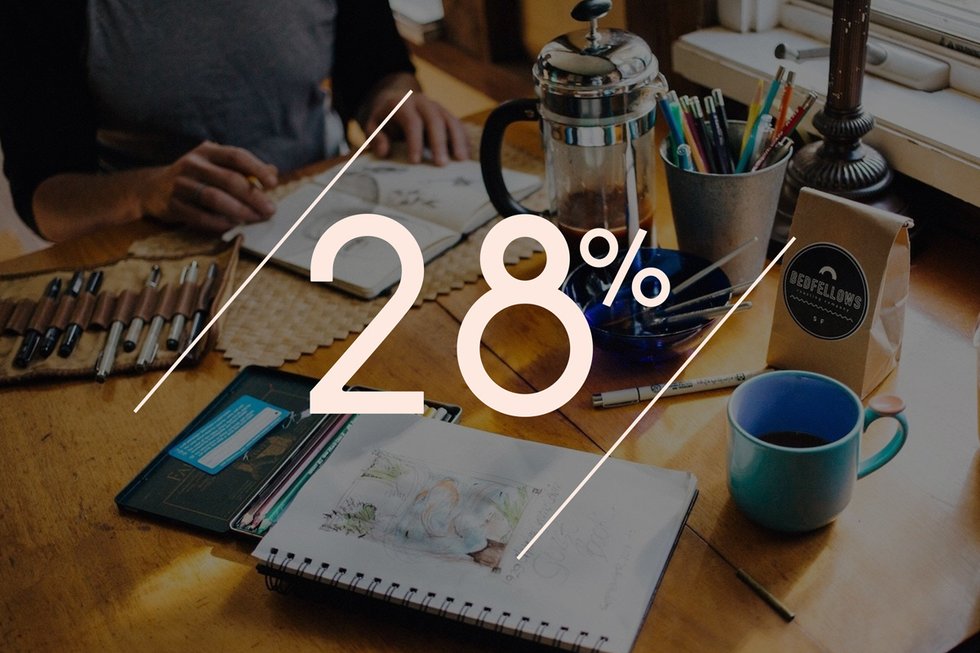 Looking for your next job opportunity?
Over 200,000 people have found a job with Welcome to the Jungle.
Explore jobs