Changing menus: chefs on sustainable cuisine and pursuing a greener career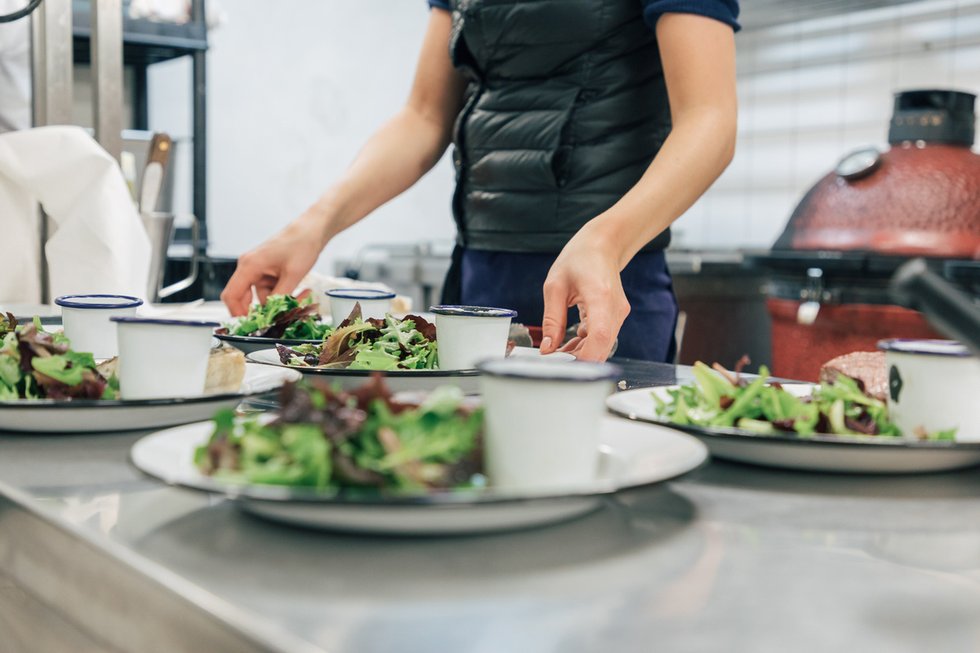 As a classically trained French chef, Alexis Gauthier used a lot of animal-based ingredients. "You don't look at them as [being part of an] animal, you look at them as a tool that allows you to express your creativity," he explains. But in 2016 he turned vegan after reading Antispéciste by the French journalist Aymeric Caron, which talks about the need to reassess the way humans treat animals. "I read about animal consciousness. I knew I should never again satisfy my hunger with a piece of an animal," Gauthier says. Step by step, he turned his Gauthier Soho restaurant in London 100% vegan and has since opened 123V, his second vegan restaurant.
Like Gauthier, many chefs are rethinking their relationship with food and the way their menus work. According to Our World in Data, the global food system – encompassing production, processing, and supply chains – is responsible for approximately 26% of global greenhouse emissions. Meanwhile, livestock – animals raised for meat, dairy, and eggs, plus seafood production – accounts for 31% of food emissions.
Veganism as a creed
Gauthier and his team are focused on reinventing traditional French cuisine in a meat and dairy-free fashion. "We want to give people the same sense of deliciousness that they might feel when consuming animal-based products. We know that vanilla with cream and eggs represents a wonderful combination, so we try to recreate it in an animal-friendly way," he explains. "We want to show people there is no need to compromise their tradition or the way they eat. This is where I and the whole industry need to come up with alternatives."
For Susanne Kirlew, AKA Kirly-Sue, an author, vegan chef, and TV presenter from the UK, veganism is not just a key to sustainability but also to better health. When she became vegetarian at the age of 18, she wasn't keen on the available options in restaurants or recipes. "I kept tweaking the recipes and inventing my own," she says. "After a while, I thought, 'This could be a book,' so it turned into a book." She decided to become vegan in 2012 after having read The China Study, which examines why people in rural parts of China are so healthy and links good health and longevity with a plant-based diet.
Kirlew had a TV presenting background, which affected her business as a vegan cook. "When you are using social media and television, you can reach so many more people," she explains. Today, she shares her vegan recipes via YouTube, and wants to show that vegan cuisine doesn't need to be monotonous.
"Sometimes people get nervous when seeing ingredients they are not used to in a vegan recipe, which is why I am always trying to use ingredients they can find in a local supermarket. I also try to introduce new ingredients that are accessible but might not be used as much. That is how people expand their palate."
Building on sustainable traditions
Oscar Holgado has swapped the capital's kitchens, where he worked with the likes of Angela Hartnett and Marcus Wareing, for the more sustainable ethos of Coombeshead Farm, north of Plymouth, where he is head chef. "Being outside on the farm doesn't always feel like work. I come from a background where I used to be in a kitchen every day. Here, we don't do 90 hours a week in the kitchen," he explains. Much of the food that guests eat at Coombeshead is produced on-site: they grow vegetables and rear ducks, chickens, and pigs.
"The pink pig that you get in supermarkets is bred to grow quickly. We are trying to do the opposite of that. Our pigs are growing for 18 months, minimum – which in commercial farming is a long time. They live freely outdoors and are on a diet of barley, beans, oats and food scraps from the kitchen," says Holgado.
The majority of the menu here is plant-based, supplemented by bits of meat. "We think it is good to use every last bit of the animal – everything from nose to tail. We need to think about [food] the way people did 100 years ago," Holgado explains. Whatever they don't produce, they try to source from local suppliers. "When we talk about sustainability, we need to look at a larger picture, not just at the meat we are serving or the vegetables we are growing but also at how we operate within the community. If we, as a business, can support other people growing in a like-minded way, it is a great thing."
Fighting food waste
A decade ago Tom Hunt, chef, writer, and climate activist, started campaigning around food waste. "In 2011, I was invited by Tristram Stuart to create food-waste banquets. That was an eye-opening moment for me," he says. He was shocked to realize how much food was being wasted. "I was receiving these incredible food donations that would otherwise go to waste," he says. So he co-created Forgotten Feast, a campaign "promoting sustainable food through dining and celebration".
Back then, climate change wasn't such a hot topic, but food waste was something everyone agreed on.
"It was clear that food waste was an economic and environmental issue, so it was a great gateway to discuss the broader issues of the impact food has on the environment and its relation to the climate crisis."
Hunt started connecting the issue of food waste to bigger questions around climate breakdown. "Not wasting food has larger implications. You are not creating emissions that occur when the food ends up in the landfill. You save resources: water and land used to produce the food, energy used to power the tractors and trucks that deliver the food… As soon as you start digging a bit deeper, you realize food waste is just the tip of the iceberg."
The challenges of a climate-friendly cuisine
Striving towards more sustainability doesn't come without challenges. "It can make running a business harder," says New Zealand lawyer turned chef Chantelle Nicholson. The best and greenest choices might not always be available close to you.
"Possibly you could be more efficient if you didn't pay so much attention to suppliers or ingredients. But that's not the kind of business I want to run," she says.
Today, cooking more sustainably, whether that's putting together a plant-based menu or promoting zero waste, can also be an advantage in the job market, according to Hunt.
"It is really important to be relevant (…) as the environment and people's relationship with nature are on the tip of everyone's tongue. There are not that many true experts or specialists in this field, be it chefs or restaurateurs or food writers," he says.
When it comes to training, the industry still has a lot of catching up to do. Cookery-school curriculums don't necessarily reflect new trends. "It's all about making pastry with eggs and cream, fileting the fish, and butchering the meat. It will take a while to change this," Gauthier says.
Chefs at the forefront of the fight for sustainability
There has already been a seismic shift in awareness around the impact of our food system. But not everyone is walking the walk.
"The change is happening and that is really inspiring, but there is also a lot of greenwashing and people wanting to be a part of the conversation but without really acting on it," says Hunt.
Customers might also be the reason why chefs are hesitant to change the way they operate. According to Statista, almost 62% of consumers in the UK say they "eat everything", while just 4% identify as vegan. "I think many chefs are scared to take the plunge and are afraid to lose their customers," says Gauthier. When his restaurant went vegan, he faced a backlash from some of his clients. "We had customers who had eaten my food for 20 years, and they felt betrayed. They'd write to me to ask how I 'dared' to do that to them." He believes that younger people are more open: "In a generation or two, people will stop consuming animal-based products."
Kirlew believes that the number of flexitarians – people who are neither vegan nor vegetarian per se, but are happy to have vegan and vegetarian options regularly – is rising and that they can be persuaded to eat more sustainably. "There are still many people who eat meat and fish, but as chefs, we can make more crossover recipes for the vegans and non-vegans," she says. "If you make a fresh fruit salad and put it in a hollowed-out pineapple, people are just going to think of it as a delicious dessert. Restaurants could benefit from making crowd-pleasing recipes that happen to be vegan, rather than [being labeled as] vegan desserts."
In March 2021, a Deloitte survey on the ways UK consumers are managing to adopt a more sustainable lifestyle revealed that in the past 12 months, 49% of respondents had bought more seasonal produce, 45% bought more locally produced goods, and 30% reported having reduced consumption of meat and animal-based products.
Gauthier believes that chefs can help more people transition to plant-based cuisine. "Chefs, more than anybody, have the duty to put their creative juices to work and come up with the most delicious recipes that would show people that another way of eating is possible. I am trying to do that – one dish after another."
Photo: Welcome to the Jungle
Follow Welcome to the Jungle on Facebook, LinkedIn, and Instagram, and subscribe to our newsletter to get our latest articles every day!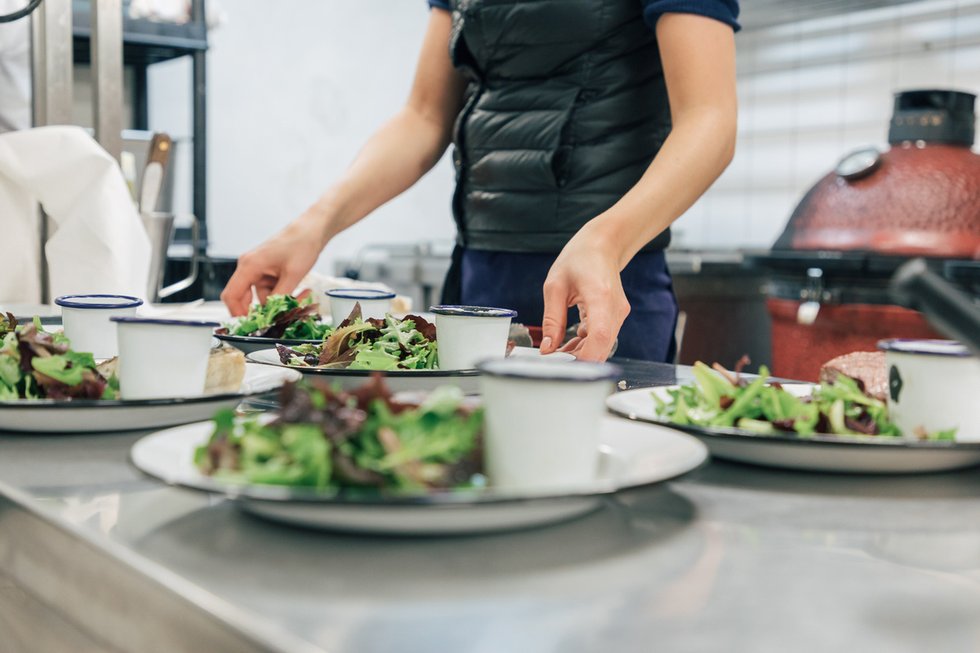 Looking for your next job opportunity?
Over 200,000 people have found a job with Welcome to the Jungle.
Explore jobs