Purpose beyond profit: what are B Corps and how to become one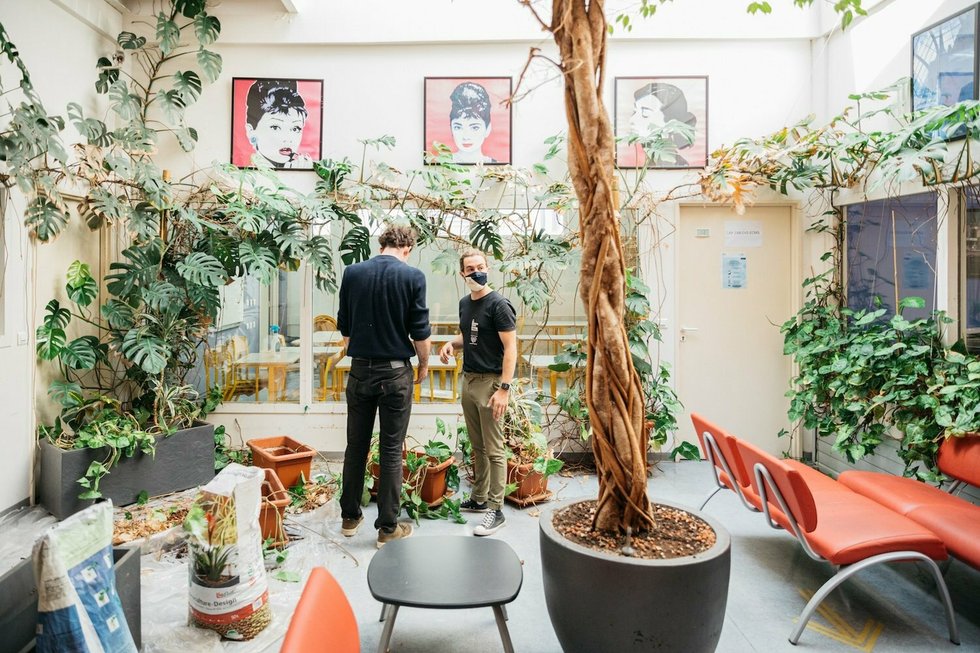 Environmental consciousness has reached the tipping point. According to YouGov data, 27% of Britons listed the environment in their top three issues in 2019, after only Brexit (67%) and health (32%). As concerns about human impact on the environment have grown, so has our appetite for sustainable products. Recent research found that 90% of 1,500 Brits surveyed were willing to purchase environmentally friendly fashion items, clearly labeled as "upcycled" or "100% recyclable", and nearly half (47%) were willing to pay more for them.
In such a context, many companies are turning to sustainability as a guiding light in their management and ethos. But how to distinguish corporations committed to social and environmental causes from those hoping to greenwash their image?
B Corporation (B Corp) certification aims to tackle this challenge. It's awarded to for-profit companies that "meet the highest standards of verified social and environmental performance, public transparency, and legal accountability to balance profit and purpose". A B Corp certificate is to businesses what Fair Trade is to food brands—it's a gauge that shows a company is willing to have its practices examined by a third party.
Why do companies want to get the certificate?
The idea for certified B Corps was hatched in 2006 by three friends who wanted to "make it easier for mission-driven companies to protect and improve their positive impact". The B Corp Directory includes brands such as Patagonia, the outdoor apparel company, and ice-cream maker Ben & Jerry's. The first 82 B Corps were certified in 2007. There are now 3,722 in 70 countries—455 in the UK—while more than 100,000 businesses have signed up for the B Corp assessment since its launch. In 2020 alone, 148 businesses in the UK and 1,024 worldwide received certification. We checked in with two UK-based companies that recently obtained the certificate to learn more about their motivation and experience.
'It makes us a recognizable brand'
For companies like Ocean Bottle, a startup from London that produces eco-friendly bottles from recycled, ocean-bound plastic, getting a B Corp certificate means getting global recognition for their work. "It's important for our customers and stakeholders to see we are putting people and the planet before profits—and B Corp is probably the most widely recognized sustainable label in the world," said Emilien Henrotte, finance and partnerships executive at the company.
'It's a method of self-check
For other businesses, the certificate can be a good way to keep themselves accountable and set sustainable goals for the future. Mike Stoane Lighting, which designs and manufactures lighting equipment in Edinburgh, has been employee-owned since 2014. "It's a great model of democratic management, but it doesn't include the whole package. It doesn't take into account what happens in your supply chain and your impact on the environment," said managing director Dave Hollingsbee.
As Hollingsbee started to become more concerned about the company's environmental impact, he decided to get B Corp certification. "There's no harm in filling in the questionnaire as a method of self-check… even without submitting it," he said.
How to get certified?
The B Corp evaluation process doesn't focus on one service or product only, but assesses the overall impact of the company through a rigorous online questionnaire and a points-based system that measures five key areas: governance, workers, environment, customers, and community. A fact-checking process follows.
Here's how you can ace it.
Set aside enough time
The assessment is a deep dive into the supply chain, the way the company operates, and how it treats its employees. "You will need to be able to answer questions about the type of paper you use to print or light bulbs used in the office," said Henrotte of Ocean Bottle. He believes it is easier to get certified if a company is smaller. "We have nine employees and one product," he said. "I can imagine that a regular, bigger company would spend more time on calculating carbon emissions of the transportation of their product."
Hollingsbee estimates that it took seven to eight months—some 100 hours of work—to complete the forms and pull out the supporting documents.
Document everything
Once the assessment is submitted along with the supporting documents, it gets fact-checked by B Corp analysts. If there are any flagged inconsistencies, the company needs to provide further documentation. "We needed to provide details about the amount of power generated by our factory's solar panel. B Corp analysts don't inspect it themselves on the ground, but the documentation process is quite rigorous and there's not really a way to circumvent the truth," said Henrotte.
Hollingsbee highlights the importance of getting documents ready. "The assessment makes you capture everything in a documented form. For instance, we do have designated places where mothers can breastfeed, but we never really bothered to write it down. The assessment makes you spell it all out," he said.
Don't forget the annual fee
To finalize the certification, you need to pay your annual fees. Fees are calculated on the basis of the company's annual sales from the previous year. In the UK, they range from £500 for small businesses to £50,000-plus for big corporations.
The perks of becoming a B Corp
The companies that manage to go through the rigorous assessment process and score at least 80 points qualify for the certificate, which can be renewed after three years, and can benefit from the advantages that come with it. These include:
Peer learning and networking
B Corps have access to the members-only network of certified companies—something like Linkedin for B Corporations. "You get access to a lot of contacts, and there is also a feed where people can ask specific questions. This is a great resource since these companies are best in class when it comes to sustainable practices," said Henrotte.
Better sales
Profit is not everything, but sustainability sells. "It's also a brand that helps you to sell stuff and there's no shame in that," said Hollingsbee. He pointed out that their customers—mostly lighting designers and architects—also had customers concerned with sustainability for whom they want to improve their environmental credentials. Being involved with a B Corp is associated with green, clean positivity.
Motivation to be better
Becoming a B Corp could give companies more impetus to rethink the way they conduct their business. "It is common sense to think more about localization, about producing more equipment on our premises rather than having it shipped over from afar. But when you have actual scores attached to it, you get more incitement to do it. B Corp gives you that little nudge," said Hollingsbee.
Expect the goalposts to keep changing
As the world keeps fighting the Covid-19 crisis and businesses face new challenges, the B Corp movement is constantly adapting to the climate. Hannah Reiss, marketing and communications officer at B Lab UK, the nonprofit behind the B Corp movement in the UK, explained that the assessment questionnaire had been and would keep evolving.
"The events of this year—the global health crisis, growing racial justice movement, and escalating climate emergency—have prompted B Lab to review its certification standards… A work plan for the next year is in development to determine if the certification requirements need to evolve, and if so, how."
Photo: Welcome to the Jungle
Follow Welcome to the Jungle on Facebook, LinkedIn, and Instagram, and subscribe to our newsletter to get our latest articles every day!