7 tips for successful remote working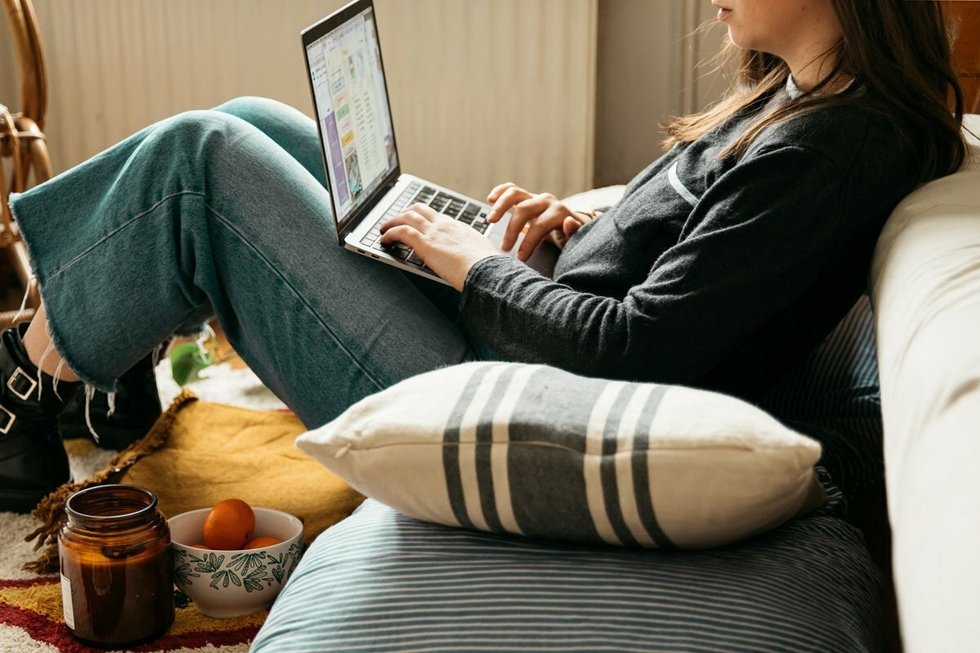 Remote working conjures up images of late starts, lounging in your pajamas, and binge-watching Netflix, but the reality is very different indeed. There are huge advantages for both employees and employers, but it's a fine art that needs to be mastered. Here, we offer our advice on how to make the most of remote working to maximize productivity—and make your work-life balance that little bit happier and healthier.
---
Remote working? It's the 'new normal'
Remote working has become increasingly popular over the past decade. The latest IWG Global Workplace Survey reported that more than half of workers spend half the week or more outside their main office. The UK is blazing a trail in remote working, with 68% of companies surveyed having a flexible workspace policy. Meanwhile, attitudes are changing. For 73% of Brits, flexible working is "the new normal."
Remote working seems a win-win for everyone. For companies, it's a big perk to attract talent and save office space. Plus, 85% of companies believe productivity has increased due to flexible working. For employees, there's the freedom to work in a way that fits their lifestyle and avoid the dreaded commute. Even the environment benefits, as less commuting—by car or public transport—reduces the amount of carbon dioxide being pumped into the atmosphere. However, working outside an office environment is not as easy as it might seem. There are guidelines that need to be followed. We have 7 tips to successfully work remotely.
Do create a dedicated workspace

Don't get distracted

Do stick to a schedule

Do make it work for your lifestyle

Do get your tech right

Don't be lonely

Do know when to log off
1. DO create a dedicated workspace
According to a recent study, 84% of remote workers mainly work from home, while others prefer coworking spaces (8%), cafes (4%) or libraries (0.5%). Tapping away on your laptop at the kitchen table is not an ideal scenario. There are too many distractions, from doing the dishes to making a snack, plus the possibility of other household members interrupting you. That's why 72% of regular home workers recently surveyed said that they have customized their workspace.
If possible, make sure your home office is in a quiet room to make it feel more like you are "going to work". And remember, a tidy desk is a tidy mind, so keep it clean and clear up clutter.
When nobody is checking up on you, it can be hard to concentrate on your tasks. Rachel Johnstone is a business development officer for a charity who divides her week between working from home and traveling to meetings and events. She admits it can be tricky. "It does take discipline to avoid looking at my phone and so on because no one is looking over your shoulder or checking up on you!" she said.
Cut out social media
One way to help you concentrate is to make social media much harder to access. Change your phone and computer settings so you have to log on to look at your accounts, and put your phone on silent.
Take regular breaks
Another is to give yourself regular breaks and rewards. If you were in an office, you'd grab a coffee or have a chat by the water cooler, so make sure you factor this in with some at-home brain breaks
Build your task list
Finally, set a to-do list with some tough but achievable goals for the day. There's nothing like putting yourself under pressure to focus on the mind.
Conversely, Sarah Mottram, a statistician, and data analyst finds working in an office more distracting than working from home. "In my last job, whenever I went into the office I found it hard to concentrate. For example, they'd all be talking about Fleabag but I need to do numbers and reporting, I need to fully concentrate. At home I can just get on with it," she said.
3. DO stick to a schedule
To avoid distractions and boost productivity, a daily schedule is essential, said Johnstone. "Structure your day by booking in times for tasks in the same way that you would diary a meeting," she said. "Vary your tasks and the pace of working throughout the day so you don't feel stagnant." Set yourself challenging but achievable goals and treat them like a working day, just as you would in the office.
4. DO make it work for your lifestyle
The biggest advantage of remote working is flexibility. Are you an early riser? A night owl? Want to work around the kids or fit in a gym session? All this is possible, but the organization is paramount. "Boost your productivity by knowing when you are most productive and capitalize on that time. One of the benefits of working from home is being able to work flexibly so make it work for you," said Johnstone.
Wendy Hewitt, who works for a large professional services company, loves the flexibility. "Some days I work a standard 9-5 but I often work early mornings before my kids wake up," she said."I love being able to go for a run in my lunch break, drop my kids at school and collect them just after I finish at 5, and be able to make it to assemblies, nativities, and the like. I also love missing the commute—I save nearly two hours by working from home."
5. DO get your tech right
One in ten remote workers have encountered IT problems, according to a recent report, which can prove a problem when there's no IT whizz on hand to wander down the corridor and revive your computer. "When there are IT issues or your VPN cuts out, it's stressful," said Mottram. Make sure you have decent wifi and back everything up, just in case.
Your network is also likely to be less secure than an office system. Many companies connect to remote employees by using Virtual Protection Networks to keep data private and secure. Company laptops will be all set up, but if you're working from a personal computer, put in place a firewall, antivirus software, anti-spam settings, and so on.
6. DON'T be lonely
Leaving the comradery of the office behind can make you feel isolated. To avoid this, make sure you break up your day and check in regularly with your team or manager. Hewitt admits she doesn't like the lack of social interaction.
"Try to build a few minutes of 'social' into conference calls, set up regular catch-up calls with colleagues, and make use of instant chat and social tools to connect with team members," she said.
Not only will this stop loneliness from creeping in, but it will keep you in the loop so you don't miss anything vital happening in the office.
If all else fails and you're feeling blue, shake things up by working in a coworking space or a cafe.
7. DO know when to log off
When you work from home, the boundaries between your personal and professional life can become blurred. You find yourself working late, checking emails on Saturdays, and often putting in way more hours than you are contracted to work. A recent survey revealed that the biggest problem among remote workers was that 22% struggle to unplug. "The flexibility to work at home is wonderful but it can be hard to forget work in the evenings and at weekends. I try—not always successfully—to not look at my work phone out of normal working hours and to shut down and put away my laptop at the end of my working day," said Hewitt.
Working remotely is a golden opportunity that an astounding 99% of digital nomads recently interviewed want to continue for the rest of their careers. Just remember, you're still working the same job that you did in an office, so treat your work in the same way. Be disciplined, organized, and professional—and yes, that does mean getting out of your pajamas.
Photo: Welcome to the Jungle
Follow Welcome to the Jungle on Facebook, LinkedIn, and Instagram, and subscribe to our newsletter to get our latest articles every day!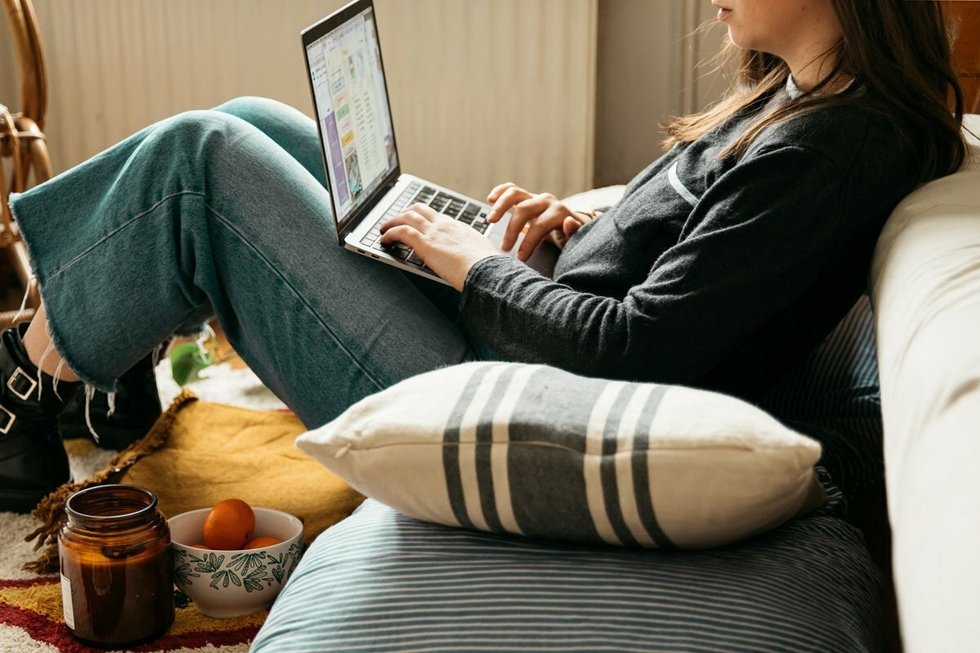 Looking for your next job opportunity?
Over 200,000 people have found a job with Welcome to the Jungle.
Explore jobs