There are 2 teams at Stockly who work alongside each other every day:
1 - The tech teams 👨‍💻
BackOffice: Tools for perfect execution
Business Intelligence: Insights for business success
Engine: The heart of the product
Integrations: Technical integration with our partners
Smooth: Making sure all Stockly services and tools work
Tech Solver: Day-to-day problems
2 - Non-tech teams 👔
Admin: Support for Stockly's growth
Business Development: Network development
Growth Hacking: Increasing revenues from Stockly's existing partner portfolio
Operations: Proper processing of order volume
Partner Success: Relationship with partners
Our Values : Operational Excellence, Transparency, Humility and Diversity .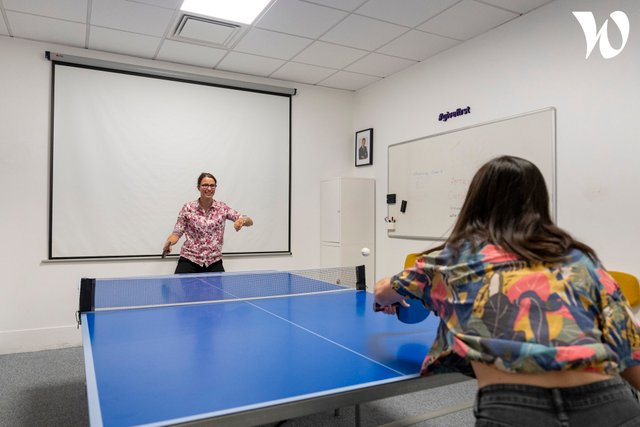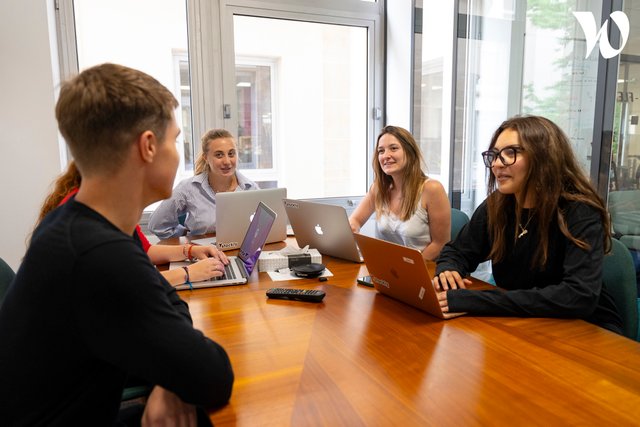 Co-founder of Stockly and a graduate of Ponts et Chaussées, Eliott started out as an entrepreneur after working for a year as a software engineer in a retail tech company and then as an internal consultant in a cosmetics group.
He started working on his first e-commerce project, a price comparison tool for sports shoes, with his classmates from the preparatory classes. Identifying major problems to be addressed in this market, they launched Stockly at the beginning of 2018 and there are now around sixty of them in the adventure! Passionate about music and Thiago Motta
Oscar has been passionate about computer development since his first job at Critéo. Originally destined for academic research, he finally decided to start his own business to create more concrete tools.
When it came to choosing the main language for Stockly, the mathematical beauty of Rust won. Since then, he and his team have been building an eco-system which allows developers to focus on the coolest parts of code. His main job is to train and help Stockly's engineers to solve their problems, whilst organising their work in order to effectively facilitate collaboration.
"

Or we could just code it 😇

"

The objective of the Backoffice Team is to develop the interface, used by Operations, to manage the orders that go through Stockly. They use Rust for the Back-End, Angular 14 for the Front-End and Figma for the design, where they created their own design system.
They try to have a maintainable and nice code, to challenge each other as much as possible and encourage one other's progress 📖.
To quote some features of the project, there is codegen, which facilitates the generation of a proxy to transform http calls from the browser into grpc calls.
On the Front side, it is possible to move the focus across all components via shortcuts.
"

We regularly organise Monkey Type contests (high level typing race 🐒 ⌨️), we are dressed in Stockly goodies, and we are fun.

"

Camille, Software Engineer
The Engine Team is responsible for: 
the data model (writing fast, smart and efficient algorithms - in Rust, modeling the concepts behind our operational or business challenges) 
infrastructure** (designing microservices, deploying our cloud stack, ensuring a pleasant development environment for the technical team).
There is a variety of profiles which allows for enriching discussions. The team enjoys challenges, both with each other and with the other teams they build products for, from the design phase to PR reviews, which is often a time when they learn a lot from each other!
"

Come and build an extremely robust Rust stack with us, to support our hyper-growth 🚀

"

Sylvain, Software Engineer

The Partner Success team manages the relationship with the partners (suppliers and demanders) of the company, handles their ongoing projects with Stockly from A to Z and is responsible for always seeking growth and improvement 📈. 
The team has 3 key missions: 
Supervise the integration of new partners, both internally and with the partner, 
Continuously monitor the operational and business performance of Stockly's existing partners, 
Identify new business opportunities within the network to generate growth and to increase automatisation 📈.
"

Our day-to-day work is a mix of human relationships and data-driven business objectives. The assignments are very varied. The biggest plus: I have the best team in the world around me to further my goals 🤗

"

Operations at Stockly are not surgical procedures, but they come pretty close 😅
Ops ensure that orders run smoothly and manage the customer relationship with partners. They take care of the management, the follow-up of the orders from the purchase part to the after sales service🛍️. 
When an order does not go as planned, they identify the problem and find a solution. The execution of these tasks includes a variety of missions, so there is never a dull moment!
"

What's cool about my job is the diversity of tasks. I particularly appreciate the great team spirit and the genuine understanding that we have of one another. This feeling is also found in the wider team at Stockly 😊

"

Sabrina, Operations Associate