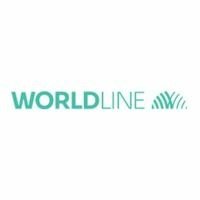 Worldline
Ingénieur(e) Sécurité Cryptographic (F/H)
CDI

 

Début :

 

Seclin

Télétravail partiel possible

Bac +5 / Master

> 1 an
L'entreprise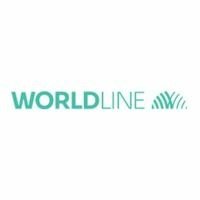 Worldline
IT / Digital

> 2000 salariés
Le poste
Ingénieur(e) Sécurité Cryptographic (F/H)
CDI

 

Début :

 

Seclin

Télétravail partiel possible

Bac +5 / Master

> 1 an
Qui sont-ils ?
Worldline est le leader du marché européen dans le secteur des services de paiement et de transaction, et le 4ème acteur mondial des paiements. Avec sa couverture mondiale et son engagement en faveur de l'innovation, Worldline est le partenaire technologique de choix des commerçants, des banques et des acquéreurs tiers, ainsi que des opérateurs de transports publics, des agences gouvernementales et des entreprises industrielles, tous secteurs confondus.
Worldline peut compter sur le talent de ses 20 000 collaborateurs répartis dans plus de 50 pays pour offrir à ses clients, où qu'ils soient, des solutions durables, fiables et sécurisées sur l'ensemble de la chaîne de valeur des paiements, favorisant ainsi la croissance de leur entreprise.
Les offres de Worldline dans les domaines de Merchant Services ; Terminals, Solutions & Services ; Financial Services et Mobility & e-Transactional Services incluent les solutions online et physiques d'acquisition commerciale nationale et paneuropéenne, les solutions de traitement des transactions de paiement hautement sécurisées, un large portefeuille de terminaux de paiement, ainsi que des services de billetterie électronique et des services numériques dans l'environnement industriel.
Le chiffre d'affaires pro forma 2020 de Worldline s'élève à 4,8 milliards d'euros.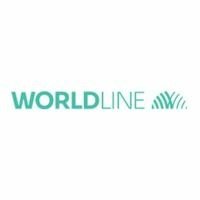 Visiter le profil
Meet Arnaud, HR Director France
Meet Anais, Apprentice Engineer Studies and Development
Meet Amaury, Software and technical architect
Descriptif du poste
Context
Worldline's operational security business line is made up of four key global teams: Key & HSM Management, SOC & Security Services, Vulnerability Management & PEN testing and Identity Management & Access Management. Currently, we are looking for a team player Security Specialist in Cryptographic Key Manager under our global Key & HSM Management team. It is an exciting international opportunity for you to join our 20 security experts across 7 countries and 9 locations (India, Belgium, Netherlands, Germany, France and Baltics/Italy). This role directly reports to our Global Manager Key & HSM Management.
What will you be doing?
Control maintenance on Hardware Security Modules for customers, as well as manage licensing, software and keys. Tasks that you will need to take on for the role
Manage the functionality of the Key Management Applications and uses these applications for Key Management purposes (key/certificate request/key token generation), all in a compliant manner.
Manage the life cycle of all cryptographic material such as keys, secured envelopes, key parts, safes, HSM, etc., via compliant generation, loading, renewal or decommissioning processes, for Worldline or external customers.
Investigate and solve (security) incidents that are related to the operational activities of the team.
Analyze occurring problems within the assigned functional / technical area.
Coordinate and guides the changes within the assigned functional/technical area, takes care of adjustment of the total configuration and keeps accurate knowledge of the configuration and changes made.
Follow up the needs of the business and related projects and deliver/order HSM & keys for as well as TEST as PRODUCTION environments
Create and manage a proper TEST environment for preparing Key Ceremonies
Coordinate & plan Key Ceremonies with all needed actors such as HSM administrators, key custodians, customers
Deliver the required evidences to different type of audits (internal and external) concerning key management
Consult internal and external clients on changes and implementations regarding Key & HSM management.
More reasons to join us…
In addition to joining a global leader in payments, you can also expect an excellent range of benefits. These include: a rewarding salary, 29,5 days' annual leave, private medical insurance, an attractive pension scheme plus many more. We also operate a flexible benefits scheme, allowing you to purchase discounted products and services.
What's more, we really value Innovation, Cooperation, Excellence and Empowerment. These values are reflected on our daily work. This is the core of our organization. At Worldline our top priority is to engage, encourage and develop you to help you improve your potential. In fact, we have comprehensive training and development programs in place demonstrating our dedication to developing your career.
Our success comes from strong skills, new insights, diverse points of view and the energy of all people at Worldline. Not only do they represent the Heart and Face of our company, they are also key players in our success. We make leading our talents a major asset in the success of our business.
Worldline is proud to be an Equal Opportunity employer. We do not discriminate based upon race, religion, colour, national origin, sex (including pregnancy, childbirth, or related medical conditions), sexual orientation, gender identity, gender expression, age, status as an individual with a disability, or other applicable legally protected characteristics.
Profil recherché
Skills we can't do without
As our new Security Specialist in Crytographic Key Management, you will have to show great ability to work inside a culturally-diverse team, as well as being curious and technical with the tasks at hands. You will have to demonstrate a great sense of integrity and natural leadership skills to mentor others. Willingness to learn and be open to mentor others is highly appreciated for the team. Once you join us for the role, you will receive on-the-job training from our experts to ensure quality work within your scope. We expect you to be fully autonomous within 2-3 years.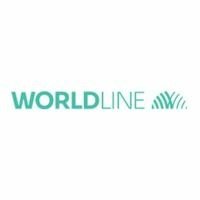 Worldline
Cette offre vous tente ?
Questions et réponses sur l'offre
Partager sur Linkedin

Partager sur Facebook

Partager sur Twitter
D'autres offres de DevOps / Infra
Ces offres peuvent vous intéresser !
Atos

CDI

Télétravail partiel possible

Atos

CDI

Télétravail partiel possible

Atos

CDI

Télétravail partiel possible

Atos

CDI

Télétravail partiel possible
Voir toutes les offres