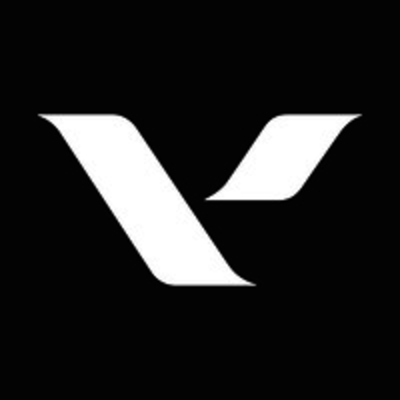 Voyage Privé
Hotel Buyer & Business Developer UK F/H
Expérience :
Non spécifié
Cette offre a été pourvue !
Who are they?
Aventure entrepreneuriale lancée en France en 2004, Voyage Privé est le leader européen de la vente éphémère de voyage en ligne. Ils font voyager 56 millions de membre en dénichant partout dans le monde des produits haut de gamme négociés au meilleur prix. Présents sur 9 marchés (France, Allemagne, Espagne, Italie, Angleterre, Belgique, Suisse, Pays-Bas, Autriche) et ne comptent pas s'arrêter là !
Le groupe a connu une croissance dynamique à deux chiffres depuis sa création avant d'être ralenti en 2020 par la crise covid. Nous poursuivons aujourd'hui notre phase de scale amorcée en 2020. Ils se préparent pour un nouveau cycle de croissance très soutenue et recrutent les talents qui participeront à la reprise explosive du voyage !
Voyage Privé, c'est aussi un groupe qui a l'ambition de faire éclore une nouvelle façon d'entreprendre, conciliant réussite économique et initiatives sociales, le tout porté par le dynamisme et l'engagement de ses collaborateurs. Leur Campus rassemble salariés, sportifs de haut niveau et éducateurs. Chacun apprenant des autres pour développer le meilleur de lui-même et impacter positivement.
Job description
Why join our team ?
Based in our Aix-en-Provence office, you will be part of a team of expert, charismatic, tireless, dynamic professionals who are able to reinvent themselves every day. At Voyage Prive, our aim is always to provide our members with the very best deals on the market, combining genuine value with genuine quality and to lead the way in the world of members-only travel.
If you are passionate about the hotel/online travel industry, this is the opportunity you were waiting for.
We are looking for a Global Buyer who will develop our UK destinations.
Key responsibilities
Sourcing exclusive promotional campaigns each week from different hotels, taking every step to ensure each one meets the desired level of revenue, and to manage & expand the company's portfolio.
And also ...
Offer Sourcing, Negotiation & Live Management
Searching for and negotiating the best possible promotional campaigns for Voyage Prive members ;
Helping to manage the execution of the campaigns and being proactive whilst each campaign is live to ensure its success ;
Collaborating with other departments, such as the Marketing/Content teams, to maximise performance. 
Market Management & Market Analysis
Researching and understanding the performance and trends for the given area ;
Studying direct and indirect competitors ;
Monitoring internal performance metrics.
Account Management & Portfolio Expansion
Maintaining the successful relationships between Voyage Prive and its hotel partners with regular meetings, calls and interaction ;
Searching for opportunities to expand the company's portfolio of partners and presenting the model through meetings and conference calls. 
Permanent contract, based in Aix en Provence
What we offer
At Voyage Privé, the spirit of entrepreneurial adventure becomes a reality. Here, you'll engage in ambitious and rewarding projects, all while becoming part of an organisation dedicated to the professional development of its teams ;
Located in the scenic and culturally rich South of France, our modern, digitally advanced, and eco-conscious campus offers an exceptional environment for work and growth ;
We understand the importance of work-life balance. To support this, we offer the flexibility of up to two days of remote work per week, which can be accumulated to a maximum of one full week up to four times a year ;
Rediscover purpose in your work and immerse yourself in a unique ecosystem that forges connections between typically distinct worlds: economics, sports, academia, social initiatives, and active involvement in our Vision projects (Ecole des XV - Provence Rugby - VP Green- Les Tremplins - Chez Pierre) ;
Bid farewell to membership fees as you gain access to our expansive gym facilities conveniently located on our campus, available for use before, after work, or during lunch breaks. Additionally, you can enjoy exclusive access to our Padel court, reserved solely for Voyage Privé employees ;
Engage with the vibrant pulse of Voyage Privé through various events (Company Breaks, Carnival, and Annual Convention), participation in meet-ups and thought-provoking talks, and complimentary tickets to every Provence Rugby home match ;
And if wanderlust beckons, take advantage of our offers with an exclusive discount of up to 20% off our already irresistible prices. 
Preferred experience
Our ideal candidate possesses...
A first successful experience in business development, sales, account management ;
Is strong negotiator, confident with suppliers, analytical, autonomous, team player, loves a challenge and can work under pressure ;
Has strong commercial acumen, delivering on commitments and deadlines ;
Experience in dealing with Tourism, Hopsitality Industries would be an advantage ; 
Knowledge of Sales Force is a plus.
Questions and answers about the job