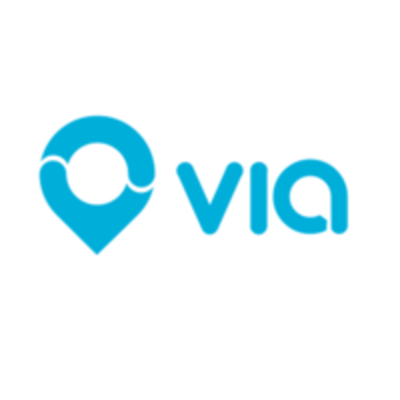 Via
Support Operations Agent - Remote (German-speaking)
Expérience :
Non spécifié
Who are they?
Via is the world leader in digital mobility solutions with more than 600 partners in 35 countries. The company is currently valued at over $3.5 billion and acquired Citymapper in 2023. Originally from the United States, Via's office locations now include Israel, the Netherlands, Germany, the UK and France.
🔍 Their mission?
Reinvent public transport.
💡 How?
Via provides Software-as-a-Service (SaaS) solutions, service design, and operational expertise to power transportation for children with special needs, improved service for senior citizens, new mobility solutions for people with disabilities, reduction of congestion at work sites or improving public transit between suburban areas and city centers.
🌱 Why?
Building sustainable cities means working towards a car-free future. And in the short term, getting people out of their single occupancy vehicles and switching to electric vehicles wherever possible.
Via is convinced that transportation is a great equalizer — it removes barriers to good jobs, quality healthcare, and educational opportunities for all. That's why they partner up with governments, companies, universities, hospitals, and many others, to make transportation more sustainable, inclusive, accessible, efficient, and affordable for everyone.
🏆 Winner of Inc. Magazine's Best in Business Awards in the software category for Companies That Put Purpose Before Profit and listed among the 17 Ventures That Embody the U.N.'s 17 Sustainability Goals. Ranked among the 10 most innovative companies working on social good of 2023 by Fast Company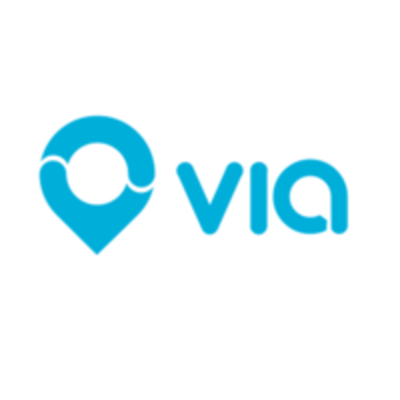 Let's go!
Rencontrez Clelia, Partner Success Principal, France Benelux
Job description
Via is using technology to transform transportation around the world. From changing a single person's daily commute to reducing humanity's collective environmental footprint — we've got huge goals.
As we continue to expand in Europe, we are looking for a Support Operations Agent. You will work with our Operations team to build and operate our outstanding on-demand services. You can expect a comprehensive introduction to operations, technology management, and on-demand mobility. You will be part of an emerging team and experience the dynamics of the mobility industry first-hand.
This job can be done remotely, as long as you are based in one of the following countries: Germany, Netherlands, UK, or Belgium.
What You'll Do:
You will ensure the smooth daily operation of our services by providing telephone and email support

You will work shifts that fit into your life and of course receive appropriate shift bonuses for night time work, sundays or public holidays

You make sure that our drivers and passengers feel supported in all matters and always help them in their questions or concerns

You will care for customer satisfaction and making sure that issues are resolved

You will have plenty of opportunity to grow with your tasks and responsibilities if you so choose, and increase your compensation accordingly
Who You Are:
You speak fluent German (at least C1 level) and have knowledge of the English language

You are a good communicator and able to always find the right tone in different contexts

You enjoy providing advice and support over the phone

You remain calm even in stressful situations and are able to develop creative solutions in real time

Even if you don't have experience as a call center employee, you're here to learn and want to deliver a great service

You're passionate about our mission to enable accessibility to mobility and reduce the world's carbon footprint

You are technology-savvy and enjoy working with modern IT tools.
What We Offer
100% work from home, as long as you're based in one of these countries: Germany, Netherlands, UK, Belgium
State of the art hardware for you to perform your work worry free
The possibility of working for a company who has a strong mission of improving the quality of life for those who need it most
€14 / h base pay for a 40 h work week, which can be more depending on the shifts and hours you work
30 days of vacation per year (if you are based anywhere in Germany)
We're Via, and we build technology that changes the way the world moves. We pioneered the TransitTech category to ensure that the future of transportation is shared, dynamic public mobility — the kind that reduces carbon emissions across congested cities, minimizes reliance on private cars, and provides everyone with accessible, efficient, and affordable ways of getting around.
We created the first end-to-end TransitTech solution for cities and transit agencies, offering world-class software, service design, and operational expertise to fundamentally improve the way the world moves.
Via was founded with the guiding principle that we go further when we go together. We are dedicated to building a diverse, inclusive and authentic workplace. If you're excited about this role but your past experience doesn't align perfectly with every qualification in the job description, we encourage you to apply anyways. You may be just the right candidate for this or other roles. All backgrounds, identities, and voices are welcomed and celebrated at Via.
Ready to join the ride?
Via is an equal opportunity employer.
Questions and answers about the job
D'autres offres de Opérations
Ces offres peuvent vous intéresser !