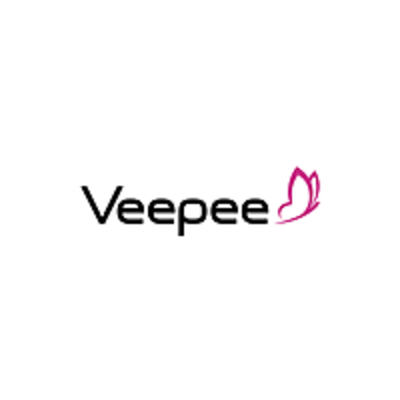 Veepee
Stage - Chargé(e) de recrutement et relations écoles - H/F
Expérience :
Non spécifié
Cette offre a été pourvue !
Who are they?
In 2001, the vente-privee concept was born. Based on the simple but revolutionary idea of transforming the old stock clearance business through digital technology. Back then, the e-commerce was just starting up in Europe, vente-privee set up a digital platform, so that major brands could sell their stock at greatly reduced prices in an attractive environment that protected their image.
Vente-privee invented the digital model of event-driven sales, and became a pure player retailer that completely disrupted retail codes in its historical sector: fashion.
In 2019, vente-privee changed its name, becoming a European brand: Veepee.
The site thus asserted its position as the European leader in online event-driven sales. Every day, the Veepee website offers its members access to these sales. Ready-to-wear, fashion accessories, home equipment, toys, sports articles, high-tech, gastronomy products and more are sold in limited quantities for a certain period (between 3 and 5 days) at significant discounts, with a high-quality presentation.
By 2022, Veepee had over 66 million members in ten countries around the world. This success is due to a constant quest for innovation, creativity and quality in terms of both offer and service, under the leadership of Jacques-Antoine Granjon. "Our mission is to create an event every day, to maintain that spark of desire." A tried and tested recipe that is now being copied on a global scale.
But because innovation and diversification are important to Veepee, they constantly reinvent it, with connected business, Brandsplace, second-hand goods, etc. Veepee's pioneering and entrepreneurial spirit continuously drives it to develop and create new activities like Re-cycle and Re-turn, which prove its determination to combine profitable growth with social and societal responsibility.
20 years after its creation, Veepee was the first French unicorn to cross the €1 billion threshold in turnover in 2014 – without ever resorting to fundraising. Veepee occupies a prominent place in the French Tech landscape, and is again one of the Next 40, for the fourth year running.
The group now has a workforce of 5,500 in 10 countries and posted a turnover of €3.2 billion in 2021.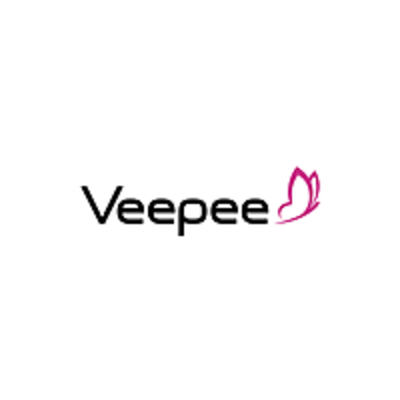 Let's go!
Découvrez la culture d'entreprise chez Veepee
Job description
The vente-privee group has consolidated its various European brands, together made up of 6000 employees, under one unified conglomerate: Veepee. This coalescence marks a new chapter in its European history.
With Privalia, vente-exclusive, Designer & Friends, Eboutic and vente-privee, Veepee achieved a 3.7 billion Euro turnover as of 2018. Present in 14 countries now, Veepee is taking a leading role in the European digital commerce landscape.
📄 JOB DESCRIPTION
Ce stage est à pourvoir pour une durée de 6 mois.
Au sein de la direction Ressources Humaines, l'équipe campus RH évolue avec le pôle talent dans un environnement international. Notre équipe a pour rôle la gestion de la population young talent (stagiaires, alternants, jeunes diplômés, graduate programme, VIE…) et la promotion de notre marque employeur en interne comme en externe. 
Vous serez rattaché(e) à la responsable relations écoles.
🎯 TASKS
Activity 1 : Recrutement 
Rédaction des offres de stage et alternance
Sourcing, tri et suivi des candidatures
Réalisation des entretiens téléphoniques et physiques 
Activity 2 : Administratif
Gestion administrative des nouveaux entrants (contrats, convention de formation, documents administratifs,..)
Mise à jour des tableaux de bord et outils de reporting
Réalisation des demandes de financements auprès de l'OPCO
Activity 3 : Animation de la communauté Stagiaire & Alternant
Réalisation d'un planning de communication
Amélioration des journées d'intégration
Mise en place d'actions pour animer la communauté
Activity 4 : Actions écoles
Participation aux réflexions, recommandations et mises en place d'actions écoles
Support opérationnel à l'organisation des actions écoles (distanciel principalement)
Création de supports de présentation
👉 MUST HAVE SKILLS
Vous êtes actuellement en BAC+4 ou 5 en école de commerce ou université avec idéalement spécialisation RH
Vous avez déjà eu une alternance ou stage précédent significatif idéalement en RH
Proactivité, recherche de solution, créativité, esprit d'équipe, rigueur, bon relationnel et adaptabilité au changement vous définissent parfaitement
Vous parlez la langue Anglaise de manière courante 
Vous maîtrisez le pack office et êtes à l'aise avec les outils informatiques de manière générale (excel notamment)
✅ BENEFITS
👉2 jours de télétravail/ semaine
👉Accès au CE dès 3 mois d'ancienneté
👉Accès à la salle de sport
👉Accès au restaurant d'entreprise
👉Remboursement à 50% du titre de transport
👉 Congés payés selon la durée du contrat
⚙️RECRUITMENT PROCESS
1️⃣ Entretien téléphonique RH (30 mins)
2️⃣ Entretien visio avec le manager (1h)
We are convinced that it is up to you to define the way you work, to develop yourself and to progress. At Veepee we guarantee that you can just be yourself!For the service of diversity and inclusion, Veepee is committed to reviewing all applications received on an equal basis.  
🔗COMPANY For more information about our ecosystem :  https://careers.veepee.com/en/home-page-en/ 
Our 6000 employees have chosen a job at Veepee to spice up their daily lives! Our teams implement new technologies to fuel our strategies, offering our customers the best possible experience.
Are you eager to learn? Veepee offers you a variety of trades to develop your career, enabling you to renew your skills constantly. Tech, logistics, sales, marketing, sales production: join us on an exciting, digital-centered journey.
Vente-privee.com processes the collected data to handle the recruitment process, to evaluate your ability to carry out the job offered and your professional skills. You can learn more about our use of your data and your rights by reading our recruiting privacy policy.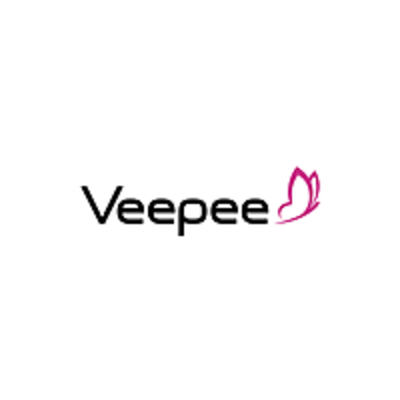 Veepee
Cette offre vous tente ?
Questions and answers about the job