Sanofi
Statistical Programming I&I and RD Team Lead - All Gender
L'entreprise
Sanofi
Pharmaceutique / Biotechnologique
Le poste
Statistical Programming I&I and RD Team Lead - All Gender
Who are they?
At Sanofi, we pursue the miracles of science to improve people's lives. In France, more than 20,000 passionate men and women tirelessly push their limits to transform the practice of medicine and improve patient health with drugs and vaccines.
The desire to advance science is our strength. We want to improve the health of populations and find new solutions for patients by combining scientific progress and advanced technologies.
In France, we provide more than 400 drugs, vaccines and health products, including 18 vaccines and more than 200 drugs of major therapeutic interest.
Sanofi's roots are anchored in France where most of the Research and Development is located. In the French medical research landscape, we hold a central role and actively participate in the construction of a dynamic health sector.
To contribute to the world of tomorrow, three commitments guide our actions: access to care for the most vulnerable, inclusion of all through work and preservation of the planet. Nothing would be possible without the remarkable mobilization of our employees and partners.
Visit the profile
Rencontrez Youssef, Developer - Accelerator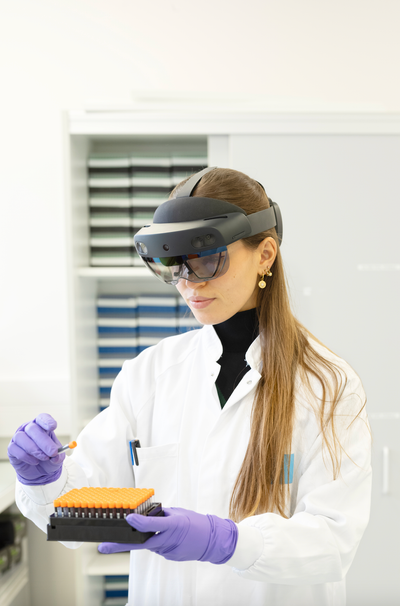 Rencontrez Maud, CX Interaction - UI Designer - Women in Tech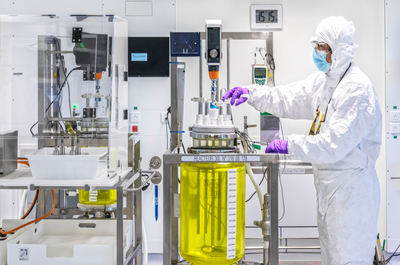 Rencontrez David, Product Owner - Accelerator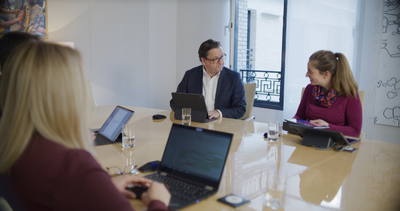 Job description
Le contenu du poste est libellé en anglais car il nécessite de nombreuses interactions avec nos filiales à l'international, l'anglais étant la langue de travail. 
I&I and RD Team Lead, Statistical Programming in Biostatistics & Programming Department
JOB SUMMARY
At Sanofi, we have a shared commitment to bring innovation and rigor to each clinical development program.
The statistical programming organization is built on the aspiration to be an expertise leader in value-driven data preparation, analysis, reporting and submission, and an impactful partner in E2E execution excellence.
We leverage modern technology and drive streamlined process to carry out statistical analysis deliverables with efficiency and quality, from clinical study setup to the preparation of electronic submission package, while addressing evolving industry standards and regulatory requirements. We cultivate a continuous learning environment and foster expertise and performance.
We emphasize quality, resource and process optimization, value added, and global collaboration.
Embracing these principles is key to succeed in the position.
We are looking for a Team Leader who will step in the operational set up of the French Immunology & Inflammation (I&I) and rare disease/rare blood disease (RD/RBD) statistical programming team (<5 collaborators). The Team Leader will closely collaborate with the French, I&I, RD/RBD management teams, will manage the French I&I and RD/RBD study/project statistical programmers, and will act as a project programming leader on 1 or more projects.
You will be supported by a Biostatistics and Programming Department that fosters people development, offering compelling career opportunities that value diversity of thought and abilities, to optimize overall success and have a meaningful impact on patients' lives.
MAJOR RESPONSIBILITIES
Statistical programming manager for a team of statistical programmers and programming project leaders supporting multiple clinical programming projects. With minimal direction from the group head, manage day-to-day team activities, plan and execute statistical programming support for the responsible project(s) to ensure operational and technical excellence
Provide team and project leadership, management, and technical guidance to ensure high quality and timely statistical programming deliverables that meet technical validity, regulatory requirements, and industry standards, via effective collaboration with peers, stakeholders and partners across the organization and geographical locations
Lead one or more clinical programming project(s)
Lead programming strategy development, e.g., submission, compound/project level technical approach, utilization of systems/tools, development/implementation of specific macros
Plan and track programming project activities, assignments, timelines, and resource use in cross-site global setting; optimize resource utilization across projects and respond to unscheduled changes in project workload with solutions
Manage team members priorities, performance review and development areas; promote teamwork, quality, operational efficiency, and innovation
Contribute to the departmental programming recruitment activities, coach junior staff on programming techniques, project management and standards implementation
Manage oversight activities for outsourcing engagements, with contribution to vendor selection, contract specifications, operation manuals, and service quality evaluation; guide team members to effectively interact with external resources
Lead departmental working groups on processes, standards, and programming technical topics; represent programming in cross-functional initiatives
PROFILE
Required Education/Experience
Postgraduate degree of science degree or equivalent in Statistics, Computer Science, Mathematics, Engineering, Life Science or related field
Bac + 4/5 and at least 5+ years (or Bac + 2/3 and at least 10+ years) of programming experience preferably in processing clinical trial data in the pharmaceutical industry
Excellent technical skills in statistical programming, with advanced knowledge in statistical computing software (such as SAS, R, RShiny), in a clinical data environment across multiple therapeutic areas, with experience in leading large projects
Thorough understanding of pharmaceutical clinical development and regulatory submission process
Proficient knowledge in CDISC submission data requirements. Proven success in leading regulatory submissions
Demonstrated project leadership, project management, interpersonal skills
Experience in the development, evaluation and support of junior staff and flexible resources
Excellent verbal and written communication skills in an English global environment; ability to have efficient exchanges with partners, service providers, and colleagues across geographical locations
Ability and mindset to embrace change, innovate and continuously improve programming practice
Please provide your resume in PDF format and a motivation letter.
At Sanofi diversity and inclusion is foundational to how we operate and embedded in our Core Values. We recognize to truly tap into the richness diversity brings we must lead with inclusion and have a workplace where those differences can thrive and be leveraged to empower the lives of our colleagues, patients and customers. We respect and celebrate the diversity of our people, their backgrounds and experiences and provide equal opportunity for all.
As part of its diversity commitment, Sanofi is welcoming and integrating people with disabilities.
Questions and answers about the offer
Ajouter aux favoris

Partager sur Linkedin

Partager sur Facebook

Partager sur Twitter
D'autres offres de Project / Product Management
Ces offres peuvent vous intéresser !
leboncoin

CDI

Télétravail partiel possible

leboncoin

CDI

Télétravail partiel possible
Voir toutes les offres