Remote policy
The flexibility to work remotely 100% of your time in the country where your contract is issued.
Summer Flex Time
During the 3 months of summer, the teams choose 1 day of the week to observe in time off
Unplug days
Days that the entire company disconnects to enjoy life and take care of their mental health.
Stock options
Everyone gets a piece of the pie - They grant every employee equity!
The SalsiFive Sabbatical
All full-time employees are eligible to apply for a five-week, paid Sabbatical after every five years of service.
Referral Bonus
4 500€
They love their employees, but they really love when their employees recruit their friends to join their team, so they offer generous bonuses to those who get new members on board.

Salsify encourages quarterly check-ins with managers and their teams in addition to yearly reviews and real time feedback. They provide training on having these conversations to ensure a productive discussion between both parties. Salsify's ultimate goal is to retain their people, whether it is through a career track determined between them and their managers or through internal mobility!
Testimonial from Gwennael Le Roy
"I joined Alkemics in 2019, as an implementation consultant. As soon as I arrived, I was pleasantly surprised by the quality of the onboarding, but even more so by the human qualities of the management and the values of mutual aid and cohesion within the Alkemist community. My managers entrusted me in leading wide and complex projects and supported me each necessary time.. After 3 years and the acquisition by Salsify, I was promoted to Technical Delivery Manager position, a role totally in line with my aspirations and I'm glad and proud to face this challenge within such a dynamic company."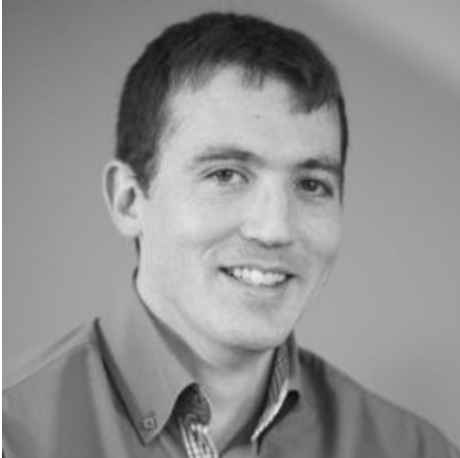 Testimonial from Delphine Pambrun
"At Salsify we really Care Deeply. I also think we care a lot about our teammates. (...) I would recommend Salsify for the challenges of course, but also the people. Everyone looks after each other. While delivering great value is what we are all after, we are doing it while trusting each other and letting each people grow. This environment is what makes Salsify such a great place to work at. "
Training
Onboarding program
The first 3 weeks consist of their company onboarding program. These sessions are a combination of self paced videos, discussion questions, and round table sessions led by the People Experience. In addition to the company session, employees get to meet certain members of the Executive team through department round table discussions.
Learn
Each quarter they have one learning topic centered around a Salsify Culture Value. Topics are determined based on what Salsify people want to develop in.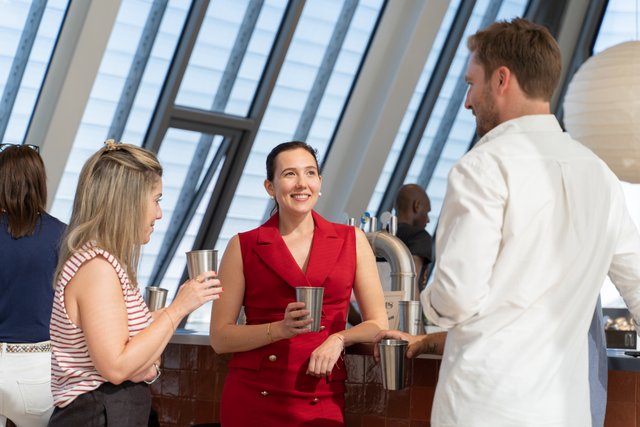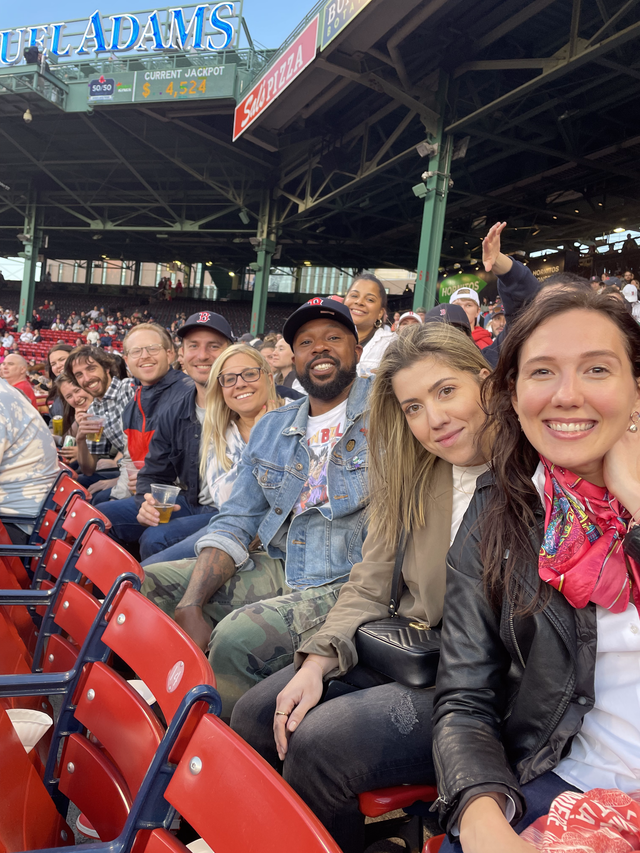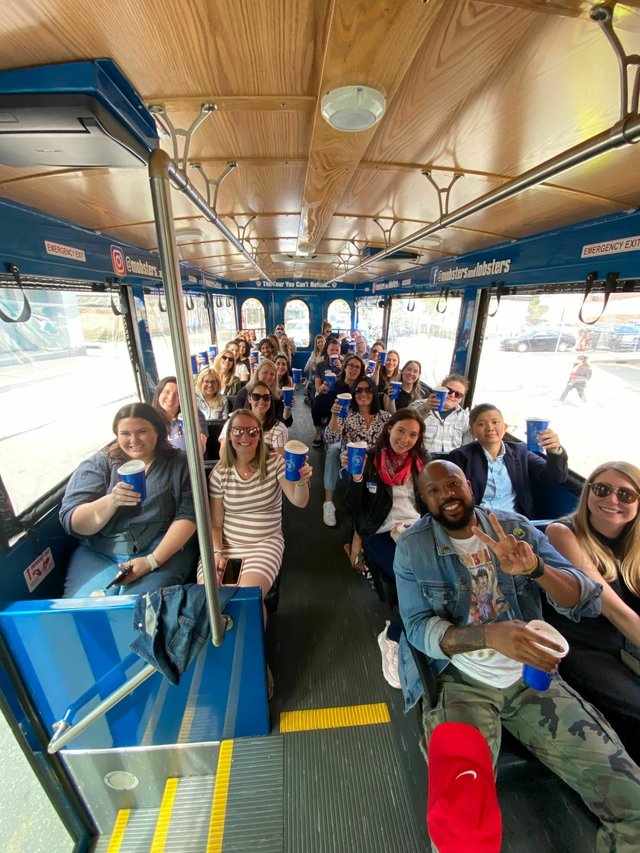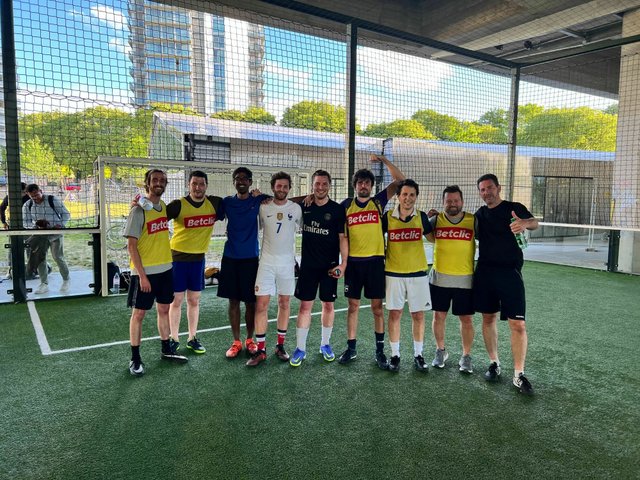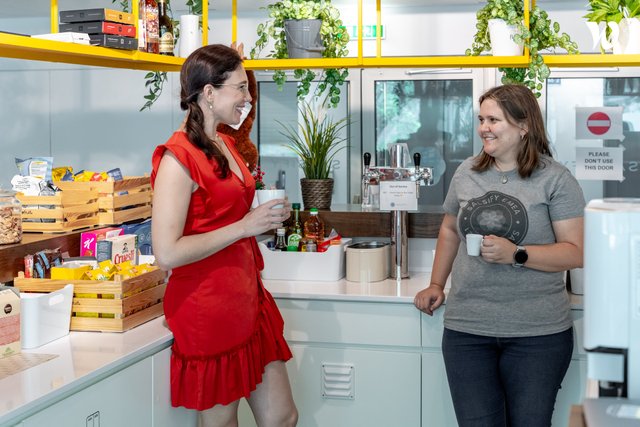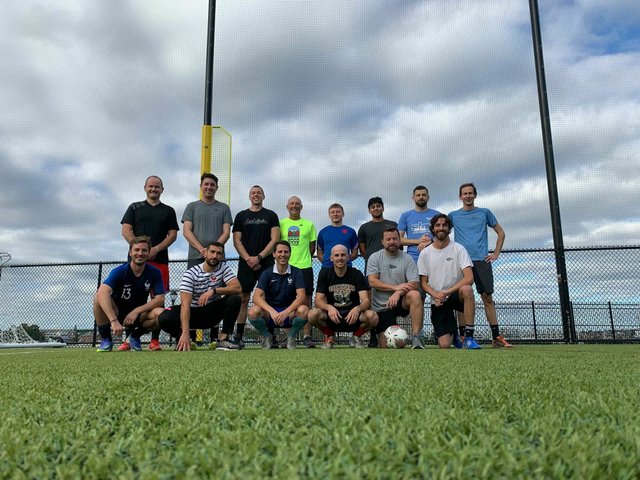 Team Events
Salsify takes pride in celebrating team #wins, but also loves to celebrate everything in between. Monthly birthdays, growing families, pretty much nothing goes without some confetti! Afterworks, seminars, Real Time Tuesdays and team building activities are great opportunities to gather and share cool moments.
They celebrated their 10th Anniversary Party in September and October 2022! An exciting event to bring everyone together in various locations all over the world to celebrate Salsify turning 10!
Salsify helps brand manufacturers, distributors, and retailers in over 80 countries collaborate to win on the digital shelf. 
The Salsify platform serves as the system of record for products, accelerates time to market for products, facilitates cross-team and cross-organization collaboration at scale, and provides the insights needed to optimize product pages across channels continuously. 
The result is shopper-centric, frictionless, and memorable commerce experiences.  
Learn how the world's largest brands, including Mars, L'Oreal, Coca-Cola, Bosch, and GSK, as well as retailers and distributors such as E.Leclerc, Carrefour, Metro, and Intermarché use Salsify every day to stand out on the digital shelf.
What they are looking for
They are a group of passionate people collaborating around several domains: engineering, sales, data science, to name a few.
They are specialists of the retail industry, and they use the latest technologies to rethink the retail world.
They are looking for other passionate profiles interested in investing their skills in a one-of-a-kind ride!
They are looking to bring the best people to their team; no matter what place you call home, what background you're coming from, or how you identify. 
They recognize that top talent doesn't reside in one location, so neither do they. 
Salsify is an international company with employees in the US, Europe (France, Portugal, United Kingdom and Germany) and Australia. They have 4 offices located in Boston (Headquarter), Paris, Lisbon and Sydney. Remote friendly policy with employees anywhere in the country.
Salsify is an employee first company, that means they strive to ensure the wellness of employees as their first priority!  Work-life balance incentives such as Summer Flex ( flexibility to work on 4 days a week on summer instead of 5).
They grant every employee equity once you are hired on a long term contract !
They take pride in celebrating their team #wins, but they also love to celebrate everything in between.
Strong global onboarding that is a combination of sessions led by People Experience, self paced videos and discussion questions, and meet and greet round tables with the Executive team.
Transparent leaders with weekly all-hands meeting, their company-wide gathering where all employees, leaders, and stakeholders meet to discuss the most important company-wide matters.
5 ERGs (Employee Resource Groups) that host events throughout the year to build community and provide opportunities for employees in different, teams, regions and functions to get to know each other.