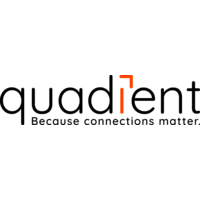 Quadient
Global Product Manager - Low Volume Mailing Solutions
CDI

 

Télétravail total possible
La tribu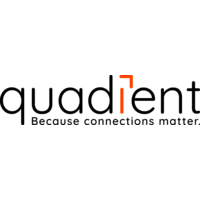 Quadient
Le poste
Global Product Manager - Low Volume Mailing Solutions
CDI

 

Télétravail total possible
About
Společnost Quadient je v globálním měřítku jedním z lídrů v oborů řízení Customer Experience. Nabízí řešení ve čtyřech hlavních oblastech: řízení zákaznické zkušenosti, automatizace business procesů, řešení související s poštovními službami a řešení Parcel Locker.
Job description
The Global Product Manager – Low-volume Mailing Solutions is the central global point of responsibility for all product lines serving low-volume mailing customers. He/she leads the business and product line strategy, discerns customer requirements, designs the business model and continuously adjusts to market conditions to grow profitable products, solutions and businesses for Quadient. The low-volume mailing market is an important market segment for Quadient, with substantial growth opportunity.
This Product Manager will be challenged to maximize Quadient's business potential in this market. In this multi-disciplinary role, the global product manager will interact with all parts of Quadient to bring together and align teams, capabilities and business processes to meet the needs of customers. He/she is a leader with strong communications and influencing skills, able to articulate a clear and compelling vision for the business and lay out the detailed path required to achieve the vision. The position requires experience and demonstrated familiarity across engineering, marketing, finance, customer service and sales, combined with the business acumen and analytical foundation to integrate this breadth of experiences.
The Global Product Manager will be held to high standards of performance, measured by their ability to drive long-term revenue and profit for the company and its shareholders. Market share, customer satisfaction, solution competitiveness, product adoption and usage, return on investment and speed to market will be used on an ongoing basis to assess the complete business impact of product managers.
Responsibilities
Solution Strategy
Research customer needs and business requirements in the low-volume SMB mailing market
Translate and communicate customer perspectives, needs and concerns within Quadient; "Own the problem" that our low-volume mailing solutions are addressing
Define the vision for specific solutions or products, from both a customer standpoint and Quadient's standpoint
Establish the business strategy, revenue and profit drivers and financial plan for the assigned product or solution
Oversee/conduct quantitative and qualitative research to refine and evolve core solutions and approaches over time
Proactively analyze market trends and competition (features, pricing, messaging) and provide recommendations to enhance Quadient competitiveness in the low-volume segment
Understand and stay current with the regulatory and postal context across international markets, specifically including the potential effects on customer requirements and behavior; modify the solution strategy in light of postal and regulatory changes
Define and manage a multi-year integrated hardware/software/services solution road map
Solution Execution
Understand the consumer and SMB technology landscape, trends and tradeoffs affecting the solution and its technical architecture; Apply technology strategies to optimize the customer experience, service, manufacturability, reuse and minimize technical obsolescence
Define value proposition, target customers, go-to-market strategy and price positioning of the low-volume mailing solutions
In conjunction with Product Marketing, design the core messaging, value proposition and major content strategy related to low-volume mailing systems
Define a specific competitive approach to target competitor installed base and prospects
Set priorities for development and budget allocations with Program Management
Work closely with Program Management, launch & support team in order to represent the "customer's voice" while defining detailed product specifications and launch planning
Plan and monitor the development, manufacturing, go-to-market and service costs against the business plan or model P&L
Contribute to the launch of the solution by contributing significant content to the product launch materials (specifications, value proposition, competitive guide, ..) and product collaterals (brochures, web demo, testimonials,..) and train the geographies as needed
Collaborate with Supply Chain and R&D Engineering to establish the manufacturing strategy for low end mailing systems in such a way as to continually increase gross margin profitability of the product line
Deliver guidelines for unit, revenue, ASP and margin objectives via the annual planning process
Working with regional operating teams, monitor the sales performance of the assigned solution
Monitor all KPIs associated with the solution success and adoption
Pilot the entire life cycle of the solutions (launch, evolution, phase out) based on the performance of the solution on the markets and in line with the business line strategy
Quality
Ensure that the realized customer experience is in line with target, vision and business plan
Determine acceptable standards of quality for all hardware and software product within the low-volume mailing solutions portfolio
Establish performance criteria and standards for product launch
Actively monitor customer feedback on the solution effectiveness and end-to-end customer experience
Investigate and adjust rapidly and on an ongoing basis to customer feedback
Preferred experience
About You
Education :
Bachelors degree in business / marketing or engineering + masters degree preferred

5 years of experience in product management (software and/or hardware) in a B2B environment

Fluent English
Skills:
Mastery of both strategic and operational marketing
Mastery of a range of business software, including Powerpoint, Excel and Word
Demonstrated business and analytical thinking
Facility in communicating and coordinating effort between the Business Line and Operating Teams in a matrix-style organization
Intense competitive spirit, driving self and colleagues to win in the marketplace
At ease in technical and international environment
Excellent communication skills, credible and convincing
Intellectual curiosity, creativity and pragmatism
Passion for making a difference for customers, for partners and for the company
A high degree of self-motivation, disciplined execution and autonomy
Committed to seeing a project and a business through to its conclusion
A team player
Preferred: prior experience in a mailing environment
Questions and answers about the offer
Ajouter aux favoris

Partager sur Twitter

Partager sur Facebook

Partager sur Linkedin