L'entreprise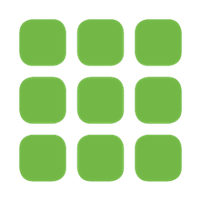 PayByPhone
Application mobile, Mobilité

Entre 15 et 50 salariés
Le poste
Operations Executive
Who are they?
Tellement simple et en quelques secondes ! PayByPhone est un service vous permettant de payer votre stationnement ou des services de mobilité en quelques secondes et en toute simplicité. Plus de pièces, plus besoin d'horodateurs, juste une app sur votre Smartphone qui vous fait gagner du temps au quotidien !
Pionnier et leader du paiement du stationnement mobile en France et entité du Groupe Volkswagen, PayByPhone est en croissance constante depuis son lancement en France en 2009 : il compte aujourd'hui plus de 2.5 millions d'utilisateurs en France et génère 2000 téléchargements par jour. Ils sont disponibles dans 210 villes de l'Hexagone telles que Paris, Lyon, Nantes, Caen, Colmar, La Rochelle, Le Havre, Montpellier, Nantes, Toulon, Angers, etc. PayByPhone continue de renforcer son leadership en France, mais aussi à l'étranger dans de nombreuses métropoles comme Genève, Bruxelles, San Francisco, Miami, Boston, Seattle ou Londres.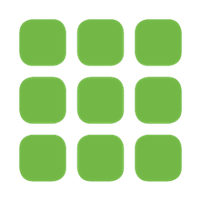 Visit the profile
Rencontrez Jordann, Chef de projets
Rencontrez Camille, Responsable Communication Locale et Evénementielle
Rencontrez Philippe, Président & Co-Fondateur
Job description
~Please note that all applications and CVs must be sent to us in English in order to be considered.~
The role you want – Operations Executive – is at PayByPhone
PayByPhone is a fast-growing, forward-thinking, global technology company that is growing fast. Thanks to the backing of our parent company Volkswagen Financial Services, we have the security, stability and freedom to push boundaries and to be pioneers. We work hard, we love to have fun and are always thinking about how to make life better and easier for the communities in which we work. And we're looking for an Operations Executive to join our fantastic team on a permanent basis.
About the role
Reporting into the Head of Operations and Implementations, the Operations Executive will support in operational projects and implementations as well as the day-to-day management of operational processes such as tariff changes. Responsibilities will include:
Supporting with the onboarding, implementation and expansion of the PayByPhone service and products to major and medium sized clients, including creating new vendors, client location and rates.
Ensuring all relevant Back Office and Civil Enforcement Officer (CEO) stakeholders have access to the relevant systems.
Configuring and testing all additional related elements, including but not limited to Merchant bank and payment service provider (PSP), enforcement APIs and phone numbers and ensuring these are signed off by the client prior to launch.
Co-ordinating the production and installation of relevant signage.
Being responsible for the GRS Rates System and reporting bugs or development points for the platform.
Ensuring the creation and maintenance of locations, rates and vendors for existing clients and managing tariff changes and promotions.
Creating tickets via JIRA to Vancouver for development and bug fixing relating the Back Office and Rates Systems.
Ensuring that all relevant processes and procedures are documented and maintained in Confluence including any supporting documentation required to enable effective continuation of service.
What does success look like in the role?
You are an expert in Rates Configuration and our GRS and Portal Applications.
The critical changes required by clients, such as tariff and service fee updates are done accurately and tested thoroughly to avoid client and consumer support complaints.
You can update the Portal backend to support changes or updates in business rules, workflows or user administration.
You successfully raise JIRA tickets when needed and liaise with the appropriate departments to see the issue through to resolution or completion.
Challenges and Risks are identified early with all stakeholders communicated to in a timely manner.
Overall client satisfaction remains high as measured by NPS & CSAT.
Projects & Procedures are carried out in a documented and process driven manner.
Our culture
PayByPhone is an exciting place to work; it challenges your brain and excites your intellect. We are a nimble, curious and close-knit team, who do what we say we're going to do, and don't get bogged down in corporate-speak. We are committed to delivering world-class, user-first experiences powered by intuitive technology and delivered in a way to make everything as simple as possible. Thanks to our innate curiosity, we are always on the lookout for new and improved technologies. We live for enabling technology to simplify mundane tasks, freeing people from the drudgery of daily stresses. We're ambitious and creative, and we push each other every day to come up with new and exciting ideas that impact positively on people's lives. Collaboration across the business is key, so if you can speak an additional European language, that's a major bonus!
Benefits of working at PayByPhone
In addition to the usual stuff like generous holiday allowance, we offer employees other things, too. We have a great company car scheme - so long as you like VW brands! - and a raft of great discount perks through our partnership with Health Shield. We organise fantastic off-site team days that people actually enjoy. We now have a permanent hybrid work approach that everyone is enjoying and embracing, and everyone has the freedom to express themselves in what they wear when they are in the office – we just ask that it's not PJs.
Preferred experience
Able to prioritise, manage and track multiple projects and tasks simultaneously.
Logical, methodical and process-driven.
Ability to decipher complex problems and equations.
Exceptional attention to detail.
Understanding of internal and external escalation processes and protocols and when to trigger them.
Can cope under pressure with a flexible approach to work, persistent and resilient and able to cope with setbacks.
Excellent ability to prioritise and organise wor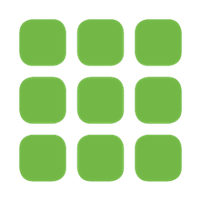 PayByPhone
Cette offre vous tente ?
Questions and answers about the offer
Ajouter aux favoris

Partager sur Linkedin

Partager sur Facebook

Partager sur Twitter
D'autres offres de Opérations
Ces offres peuvent vous intéresser !
Tier Mobility

CDI

Télétravail total possible
Voir toutes les offres