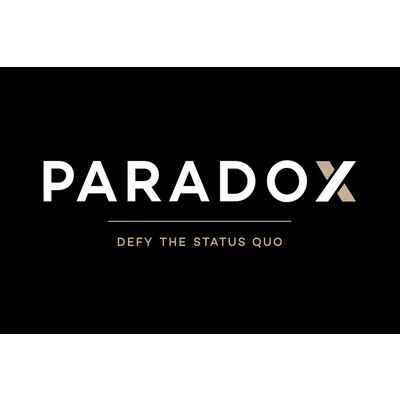 Paradox
Social Media Manager
CDI

 

Début :

Dubai,

Paris,

Paris

Télétravail total possible

Éducation :

Bac +2

Expérience :

> 2 ans
L'entreprise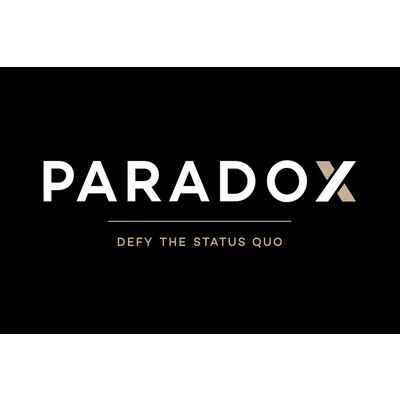 Paradox
Le poste
Social Media Manager
CDI

 

Début :

Dubai,

Paris,

Paris

Télétravail total possible

Éducation :

Bac +2

Expérience :

> 2 ans
Who are they?
We are looking for a killer Social Media Manager eager to manage the SM of Paradox while building the world's largest community of ambitious people :
An algorithm freak, obsessed with influence, storytelling, and with an appetite for design.
Deep understanding of the subtleties and continuous updates of each platform almost before Adam Mosseri does.
Data-driven and hacker mind: At ease with numbers, and able to create dashboards to follow KPIs
A strong leader, able to attract new talents to reach new SM ambitious goals.
This is a full-time position, carried out remotely or from our amazing offices in Dubai.
We have 3 dreams :
Helping 100 000 people achieve 1 dream and stick their pictures on a wall we call the 100 000 dreams WALL
Have Will Smith and Richard Branson in our next documentary
Create the Netflix of E-Learning & Coaching
and for that we NEED YOU!
A LITTLE MORE ABOUT US 😉
Paradox has one goal: to help people and organizations live their true ambition
We give a set of tools and strategies around productivity, leadership, coaching and marketing through mobile apps, e-learning platforms, trainings, events and a strong social media presence
Today, the education industry faces three problems:
1 ) An effervescence of unsubstantiated theories.
To remedy this, we have surrounded ourselves with scientists, top entrepreneurs ( Richard Branson, Marc Simoncini, Fred Mazzella ), top athletes (Fred Bousquet, Frank Leboeuf), artists (Barry Osborne, producer of Lord of the Rings and Matrix)… to deconstruct their strategies and share counter-intuitive ideas that are thought provoking.
2) worthwhile Ideas conveyed in a boring way
3) Change is hard. And knowledge alone works for too few people
This is why our ambition is to make our training and coaching as attractive as watching Netflix and leave our clients' success as the only choice.
Our obsession is to Reinvent Breakthrough At scale
Today, this approach has paid off and has enabled us to exceed one million followers on social media and to organize online events and training courses attended by thousands of people.
But we wanted more, so we created 2 new brands with international ambitions.
And that's where you come in.
Paradox has 3 brands : David Laroche's personal brand, Effective Coaching Institute and last but not least, Business Tribe.
For this matter, here are…
Job description
YOUR MISSION 🚀
Reporting to the head of marketing, you'll be in charge of hiring the social media team (videographer, community managers…), building and planning the social media strategy, and responsible for Paradox brand's notoriety and growth on different platforms.
1) Make Paradox's social networks skyrocket
Develop the Paradox's brands awareness and showcase their vibe and values in all kinds of content, across all platforms in every single interaction.
Implementing victorious tactics, and strategies to deliver extraordinary pieces of content to our audience while surfing on new trends.
Monitor and optimize the publication: tools, audience peak, formats…
Test new videos headlines, thumbnails, post captions and many other factors to improve engagement and reach
2) Create a "machine" at producing AWE for our audience
Lead the content creation process
Build a strategic editorial calendar aligned with the marketing campaigns.
Extract the most relevant parts of our video stock and manage their redistribution by adapting them to the different SM.
Control wording and visuals
3) Systemize Excellence
Study Metrics and KPI, report monthly on your successes and failures, systemize what works in the form of processes
Create a process to reuse our best content regularly
Establish first contact with influencers and experts in their field in order to create a relationship leading to opportunities of any types
Have a meticulous look at the influencers interacting with our content with the goal of building a relationship with them from this point
4) Constantly Source and Hire A-Players to support you in your mission
You own the talent research to support your mission.
Give feedback to the SM team, challenging them to improve on what they do
Build long-lasting relationships with influencers and potential partners
EXPECTED OUTCOMES 🔥
3m:
Hired one videographer dedicated to social media (and paid)
Extracted the most relevant parts of our massive stock of video and manage their redistribution strategically for the quarter.
Choose and implement the publication tool.
6m :
Developed the Business Tribe France Instagram account from 25k followers to over 100k.
Developed David Laroche's Instagram account from 315k followers to 400k increasing the engagement rate at the same time.
Developed the Paradox' School Linkedin page and encourage most of the school's students to like it and add it to their bios.
12m :
Established a great relationship with at least 10 influencers that lead to partnerships.
Systematized SM greatness in the Paradox' Academy Notion (our internal school of best practices).
Preferred experience
THE IDEAL CANDIDATE 😍
Must have :
You love challenges, to learn, read, take risks and test new things. We are comfortable with failures as long as we learn from them and they allow us to refine our actions.
You're a social media addict, familiar with algorithms, and able to adapt your strategy to the ever-changing flow of new trends and features.
You have a deep knowledge and understanding of every platform.
Strong desire to create AWE for your audience.
Experience & Skills
Plus if : worked on social accounts with hundreds of thousands of followers OR solid track record of SM growth
Excellent writer, with an appetite for design
Master Photoshop and Premiere Pro basics
Skills :
Curious, passionate about personal growth
Organized, rigorous, and pay close attention to details: able to handle multiple tasks at the same time, and you know how to set priorities and stay focused despite emergencies that may arise.
Proactive and resourceful in your ability to find new systems, processes and solutions to the various issues that a social network may encounter.
You are autonomous and know how to make yourself "accountable"
Know how to make sure people put their full potential contributing to our mission, how to set up processes that improve the team workflow, and most importantly, how to communicate with your collaborators with caring
IT MIGHT NOT BE FOR YOU
---
We are inspired by a culture of performance and ambition and we have a very startup-oriented culture where everything is fast-paced and there is a lot of change. Where you are not always told exactly what to do or how to do it.
We tell each other things, even if they are uncomfortable, we prefer growth to ego comfort! In our company, expressing disagreement to a manager and knowing how to argue is valued! We encourage critical and strategic thinking.
This is a full-time position, carried out remotely or from our amazing offices in Dubai.
If all this makes sense with you, then we'll love working with you (and you with us, you'll be pampered!)
WHY JOIN US ❤️
---
You're not gonna promote fake "cruelty-free" cosmetics or hand spinners for an influencer.What you're gonna do is to have a daily impact on people's lives through a badass company.
Growth & Excellence 🚀
-> Being surrounded by A-Players  who thrive to perform while being in a good mood
-> you don't want bosses, but coachs and ongoing conversations to support your growth
-> an Ambitious company synonymous with opportunities for evolution!
Competitive Salary 💰
But you don't just want a competitive paycheck, you want also…
Impact & Meaning🔥   -> play a crucial role in the development of a company whose content and products are enjoyed by millions of people
->  Wake up in the morning feeling like you are making a difference is something!We receive messages every day from clients who have successfully lost weight, quit smoking, made more money, built better relationships, created businesses and made positive changes in their lives.
But that's not all, because we put at the heart of our strategy…
Freedom & Well Being ☀️
->  A company culture based on autonomy & accountability
-> 350€ per year paid by the company to take care of yourself ( for your gym, or dance class )
-> Flexible working hours
-> A remote culture from day one with the freedom to work from wherever you want
-> Magnificent office in Dubai, Paris, Barcelona
-> Work on Mac, for us it counts :)
-> Annual team building / Team retreats to get together
And as Yannick, our community manager, says:
To make a long story short, Paradox is a growth adventure on steroids, an adventure where you grow personally trying to make others do the same.
Recruitment process
How to apply ?
❌ Any copy-pasted and non-personalized application goes directly to the trash can.
⚠️ To complete the recruitment process, each candidate must organize calls with his or her previous managers. If you are not comfortable with this idea: do not apply ⚠️
Recruitment process
📃A quick 7 to 8-minutes survey
📞⚡️A 15-minutes call by zoom or by phone
📞🌟A 60-minute CULTURE interview by Zoom or by phone to better understand your background and check in depth the alignment with our values and culture
💻A FINAL interview: a call to retrace your career path and see if we can match our respective desires/needs.
⚠️ Reference Calls: you organize for us at least 3 calls with former managers. We do this because it's the insurance for you and the team to be surrounded by A-Players, and it's also a way to get to know you and make your onboarding easier.
Welcome aboard!
Questions and answers about the offer