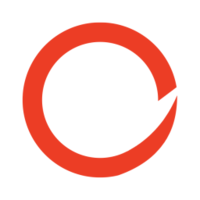 OSS - Ventures
Co-founder Growth & Operations Entrepreneur
CDI

 

Paris

Bac +5 / Master

> 5 ans
La tribu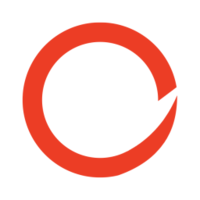 OSS - Ventures
Le poste
Co-founder Growth & Operations Entrepreneur
CDI

 

Paris

Bac +5 / Master

> 5 ans
About
Ils bâtissent ensemble le futur de l'industrie, l'industrie est de retour et l'aventure sera passionnante !!
Ils mettent en lumière les principaux problèmes impactant la performance industrielle, et sélectionnent ceux que la technologie peut résoudre.
Ils embauchent des entrepreneurs talentueux et les accompagnent pour créer un produit avec leur équipe de design.
Ils co-construisent le produit avec leurs équipes tech et business, et l'améliorent jusqu'à ce que les clients payent pour la solution.
Ils lancent la start-up, en injectant du capital. Les entrepreneurs conservent 80% des parts de la société. OSS continue d'accompagner opérationnellement la start-up et siège au conseil de surveillance en qualité d'investisseur
Job description
Company background:
OSS Ventures is a SaaS startup studio specialized in creating tech solutions for manufacturing. We launched 9 start-ups in 2 years and you could be a part of the next exciting start-up!

Our mission is to identify, match, and support the best Founders to co-build with our network of manufacturers the products that will transform European factories into Smart Factories.
Values :

Ideal candidate should share the core values of OSS :

Build - We are doers and builders. We take a risk and value people who create, build and try.

Fail, learn, succeed - We strive to implement the best outcomes of what we learned through failure. We strive for success.

We have faith in the future - We have faith in our users, partners, in one another and in our ability to build a better future.

Create & share value - We are generous in redistributing the value created in our communities.

F*ck Mediocrity - We don't want to be a part of an average system and don't judge the people stuck in those
About the approach:
We identify needs and opportunities in the manufacturing world, test the market using our methodology and use our network of managers in the industry to confirm the business need. We then prototype potential products and make sure of the market fit. About 15% of initial projects make the cut to actually develop a sustainable business.

When the activity is strong enough and the market wants it, we start building it tech-wise, and start looking for a Founder. That's where you come in. You become gradually in charge of all aspects of the business and find a strong team to recruit. If there is a need we can raise money by leveraging our network, we co-construct the vision, and then, after several months of co-creation, you become fully responsible for the business, as the CEO and you get substantial shares of the company. We make money by keeping a share of the business that you grow, as any early investor would. We help with ressources, advice, brainpower, and our network, but YOU are in charge!
Preferred experience
Preferred experience

You will start with a small team (max. 5) that is creating a product that has already passed the market test.
You will be based in our startup studio in Paris (Near the Opéra)
You will manage the end of the building aspect of the project from a technical point of view and start recruiting your team & managing a budget.
After a few months, you will fully become in charge of the whole business as a CEO, along with the CTO, and expand it quickly andexponentially that you'll soon need your own office while still being part of the OSS Community
About you:
You are passionate about changing the world of manufacturing!
You wonder if being the co-founder of a tech and manufacturing startup is a little overwhelming but at the same time excited about the prospect of building something awesome!

You are ambitious yet humble, and cannot wait to learn.
You are bi-lingual in French and English
You look forward to collaborating with a team who values your skills and expertise
You understand that risk is a part of creating something amazing, and you are ready to take some risks with us and with our partners.
You know that excellence in doing things is a great way of reducing risks.
You think you have relevant experience and knowledge, but moreover you think you are a fast learner to quickly take full responsibility for the technical side of the startup.

Your objectives:
🚀 Build a sales machine in one month ;
🚀Reach 500Ke ARR in 6 months ;

🚀 Secure fundraising for a 18 months runway ;

🚀Start building the culture, structure and vision of the company ;
🚀 Be the public face of the company ;
🚀 And all the rest.
ATTITUDE
Pragmatic and resourceful, you are a "doer" = you do things quickly and well, even if you have to correct them later
You are convinced of the impact of Industry 4.0
You are creative, curious and autonomous, you have ambition and want to participate in the creation of a start-up
Recruitment process
Pre-qualification call
First interview with Quentin, CTO of OSS
Second interview with Baptiste, our operations manager
Third interview with Jean-Philippe, our CRO
Final interview with Renan, our CEO


After this last step, you can have a beer 🍻 and play FIFA ⚽️ with us to welcome you to our team!
REFERENCES
This content is blocked
Youtube cookies are required to show you this content
Questions and answers about the offer
Ajouter aux favoris

Partager sur Twitter

Partager sur Facebook

Partager sur Linkedin
Notre sélection d'articles pour vous
Inspirez-vous avec une sélection d'articles