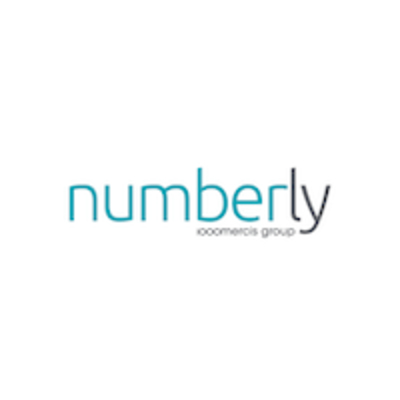 Numberly
Data Engineer
Ouvert au télétravail total
Expérience :
Non spécifié
Cette offre a été pourvue !
Who are they?
Depuis sa création en 2000, Numberly, Marketing Technologist, aide ses clients à se différencier par la qualité de leur relation avec leurs propres clients. Son approche people-based permet aux annonceurs d'identifier et de comprendre les besoins de leurs cibles pour dialoguer avec eux de manière plus efficace et pertinente.
Trois pôles complémentaires permettent de répondre aux enjeux des annonceurs, de l'acquisition à la rétention : des experts en orchestration omnicanale mettent en place des programmes CRM intelligents et le trading programmatique en optimise l'impact.
Pour amorcer ou fortifier la relation entre la marque et sa cible, des plateformes conversationnelles sont mises en place pour créer des expériences personnalisées.
Avec des équipes à Paris, Londres, Dubaï, Montréal et New York, Numberly opère dans plus de 50 pays : le groupe, résolument international, poursuit son expansion. Plus de 500 collaborateurs contribuent tous les jours à la qualité d'exécution et la satisfaction client, en restant curieux, agile et innovants, un état d'esprit qui anime Numberly depuis plus de 20 ans !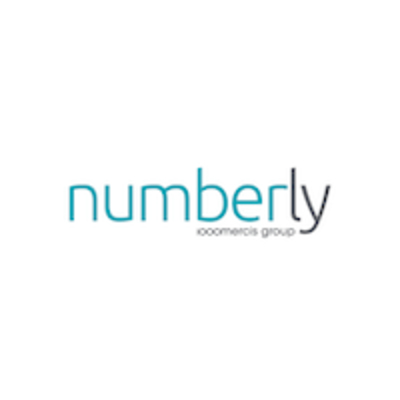 Let's go!
Rencontrez Yseulys Costes, Présidente et Co-fondatrice
Job description
Numberly is looking for a Data Engineer to join its dedicated Data team.
As a Data Engineer you will:
Create and maintain pipeline jobs that transfer client data to/from our database diverse infrastructure (Hadoop (Hive,hdfs,spark),Kafka, MS SQL Server, PgSQL, MongoDB, ScyllaDB).
You will be part of the core development team working on a  strategic project to deliver best in class saas solution using the latest cutting-edge technologies
Nurture our large Hadoop cluster, optimize distributed Data Operations and Storage.
Participate in decision making concerning efficient & ethical use of data and technological evolution at Numberly.
Work alongside Data Analytics, Data Scientists, DevOps, and many other talented techs.
Work alongside legal teams to ensure that Data Privacy and GDPR regulations are ensured.
Suggest your own technological solutions and try them out (our latest POCs include Apache Druid, Delta  and Tabular) .
Join a great multicultural team filled with wonderful people.
At Numberly, we share a passion for passing on information to both our teams and clients: weekly internal talks, meetings with professionals who are experts in their field, and ongoing learning.
Our onboarding is fast and powerful, thanks to the "Jedi Masters" assigned to each newcomer; the "Vis ma vie" ("Live my life" in different teams); and the "Happy Meetings" (monthly internal get-togethers with all of our teams around the world to share the group's latest news).
We cultivate freedom of speech, which allows everyone to participate in the group's on-going development.
We positively impact our ecosystem through 1000mercis actions and activities that create value in the Open Internet; we contribute to the enrichment of the Open Source. 
Numberly is a diversity player and Gender Equal by design (WeConnect International certification and a gender equity score of 97/100).
Numberly offers an international environment, hosting over 30 nationalities worldwide. 
Other perks: offices that reflect each team, a generous library, a large fully equipped music studio, two cats, waste separation and worm composting, the ability to bring your pet, and room for bikes! In each kitchen: coffee, tea, infusions at will and also mystery lunches, yoga classes, sports classes and parties (often disguised). 
Possibility to be remote up to 50% of your time (to be organized as you wish) and to work up to 60 consecutive days (working days) in remote locations in Europe
Swile card (meal vouchers).
Mobility is possible within our various international offices.
Numberly welcomes people with disabilities.
Positions available in Paris, Lyon, Bordeaux, Marseille, Nantes, Lille
Preferred experience
You : 
Like data in all its forms: raw, reworked, refined, calculated, analyzed, reused…
Like work well done and pay attention to detail
Dream of being able to develop and manage website databases with strong traffic
Want to work with various, prestigious clients on different problems
Are on the lookout for new languages/technologies and test the latest open source trends before others 
Want to be part of a project at the forefront of innovation
You have at least 3 years of experience as a Data Engineer. 
It's a plus if your keen on working with cryptography and mathematical concepts 
You love the following stack ? 
Kubernetes
Cloud Solutions (AWS, GCP, …)
Hadoop ecosystem  (HDFS, Hive, Impala, HBase, ...)
SQL Databases (MySQL, SQLServer)
Apache Spark
ETL (Apache Airflow or equivalent)
NoSQL databases (MongoDB, ScyllaDB, ElasticSearch, ...)
Apache Kafka
Python, Java, Scala 
Git
Linux
Even better if you know :
Cube OLAP and PowerBI, Tabular
API REST, WebServices
Docker
Apache Druid
Data Science and Machine Learning 
Message Queuing (RabbitMQ, Celery, …)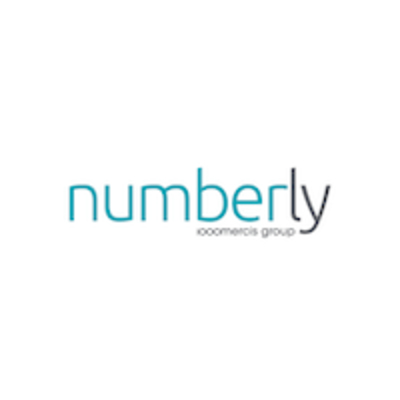 Numberly
Cette offre vous tente ?
Questions and answers about the job