L'entreprise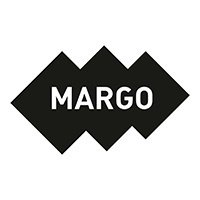 Margo
Logiciels, IT / Digital, FinTech / InsurTech

Entre 250 et 2000 salariés
Who are they?
La mission de Margo ? Accélérer la transformation digitale de ses clients en les accompagnant dans le déploiement de projets IT complexes.
Margo, c'est un cabinet de consulting à taille humaine dont l'objectif depuis 15 ans est d'assurer la satisfaction de ses consultants autant que celle de ses clients. Pour cela la recette est simple : ils sélectionnent avec attention leurs projets pour que chacun de leurs collaborateurs se sente stimulé et progresse rapidement.
Ils interviennent aujourd'hui principalement sur des sujets de coding et data, et sur des problématiques métiers dans la finance, la banque, l'assurance et l'énergie.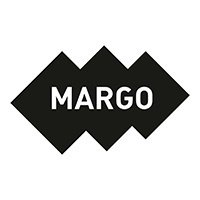 Visit the profile
Rencontrez Xavier, Founder, CEO
Rencontrez Paul, Responsable du recrutement siège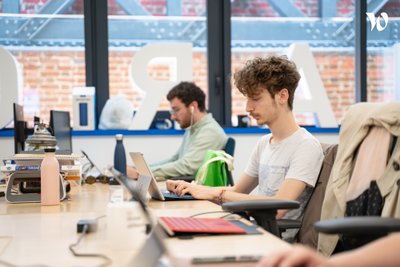 Rencontrez Guillaume, Développeur Java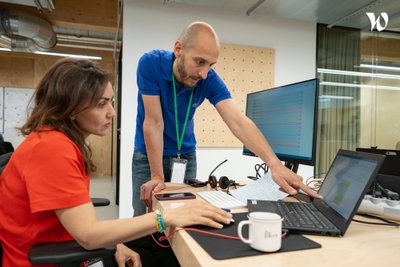 Job description
Margo is a Tech Native consulting firm accompanying companies in their digital transformation on highly technical complex projects. Its offers are organized around 4 expertise: Business Agility, High Performance IT, Data to Business and IT Modernization.
By putting innovation at the heart of its model, Margo guides companies in their strategic choices and in the creation of new technologies, in order to design their competitive advantage.
Margo is seeking for Commando RAD with proficient experience in development (Java, Python, C#), and investment banking experience is a must to have.
Our client is global investment banking and one of the largest banking groups in the world.
As part of Global Markets Risk and PnL Technology, the Rapid Application Development team is responsible for the development and maintenance of the RAD front office framework servicing the needs of the Commodities, Equity derivatives, FX, Equities, Credit, Rate desks.
These desks are responsible for actively trading equities, Indexes, Bonds and Commodities derivatives across London, Paris, Luxemburg, Geneva, New York, Hong Kong and Singapore, amongst other regions. The department is also responsible for looking after associated Quantitative Research, Middle Office, Risk and Regulatory areas aligned with the above desks
Your Key Responsibilities
Work as a business aligned RAD developer in our front office Technology team
Work on the enhancement and maintenance of the RAD FO reporting, market data contribution, risk and PnL framework
Use Rapid Application Development techniques for quick turn-around of high-profile projects
You are the successful candidate if :
Previous experience of front-office risk and PnL support and development
Good understanding of equities and commodities products
Good knowledge of JAVA, C#, Python, Excel / VBA, Python, SQL (SQL Server, Oracle) and HTML/CSS/XLST
Candidates with proven experience should also have had good exposure to Derivatives, ideally in a front-office facing role, and an in-depth understanding of the business
Solid grasps of JAVA / .NET C# / Python with a good knowledge of its ecosystem
Highly motivated to work directly for a front-office IT team
Proactive and flexible approach to dealing with challenges
Strong communication and analytical skills – able to work with trading desks, business management, Quantitative Research and IT teams to build and deliver solutions
Analytical Skills – ability to follow complex quantitative concepts
Able to work independently and deliver when under pressure and time constraints
Acts with discipline
Be a role model, supporting and fostering a culture of good conduct
Demonstrate proactivity, transparency and accountability for identifying and managing conduct
Questions and answers about the offer
Partager sur Linkedin

Partager sur Facebook

Partager sur Twitter