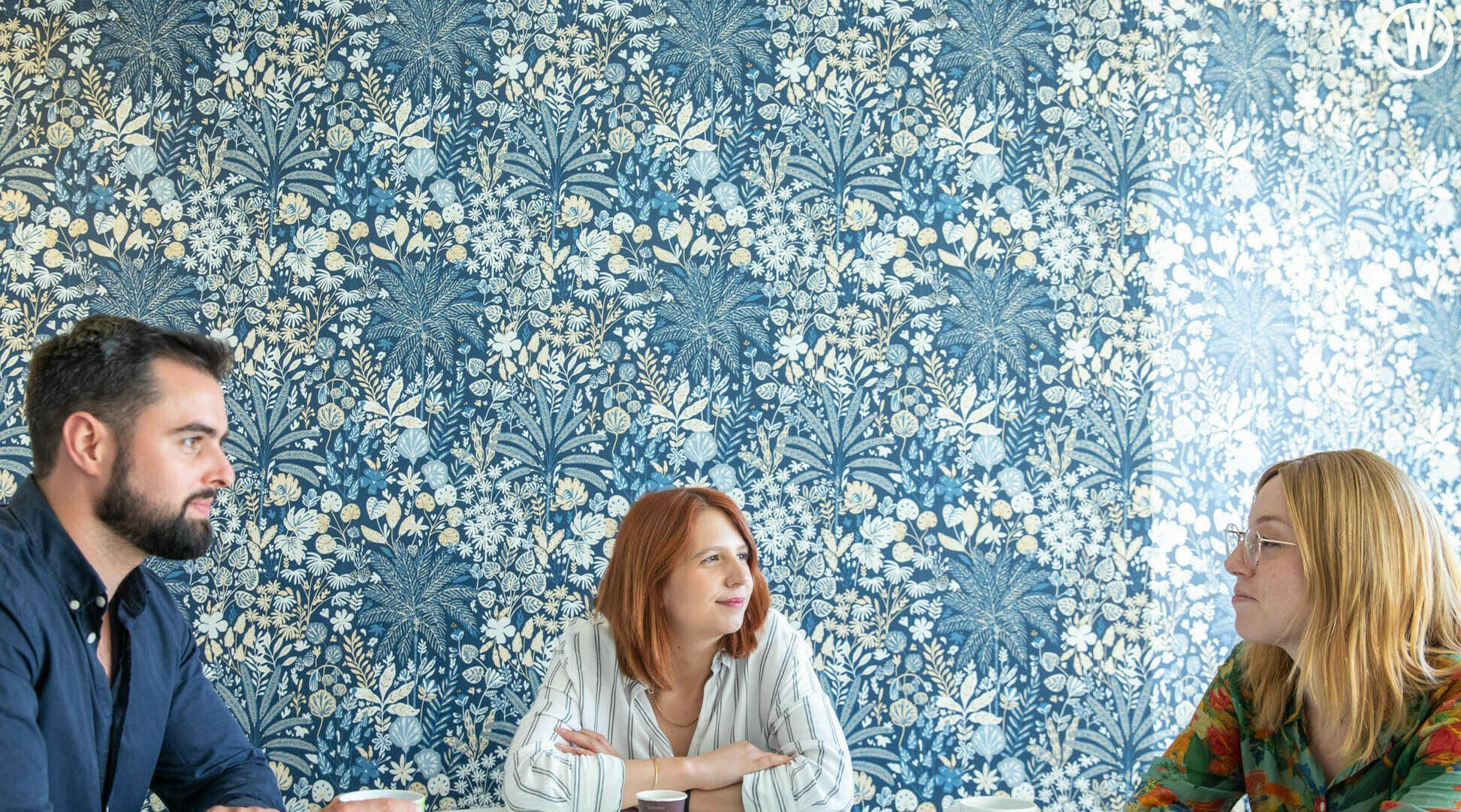 LittleBIG Connection
Logiciels, Recrutement, SaaS / Cloud Services

Paris, Amsterdam, Barcelone, Bengaluru, Bordeaux, Bruxelles, Ile Maurice, Le Cap, Lille, London, Luxembourg, Lyon, Medellín, Montréal, Nantes, New York, Niort, Singapour, Toulouse, Tunis
Julien has always had a penchant for entrepreneurship and innovation. That's why he decided to join Skema and his Master in Innovative Business Creation, which he graduated from in 2003.
After having travelled in Asia, North America and England, he decided to embark on his first entrepreneurial experience which was to prove to be a classic. He then set off to make his mark in the ruthless world of consulting in SMEs and large groups of several thousand people.
Caught up in this entrepreneurial fever, he decided to create a digital consulting company, trying to avoid reproducing what he hadn't appreciated in his previous experiences. But after a few years, he wants to shake up the sector more deeply and decides to start on a platform model more in line with the logic of transparency and equity that he wants to promote.
LittleBIG Connection was born at the end of 2013. His favourite hobby? Regattas, in which he takes part from time to time ⛵
Pierre joined Julien and LittleBIG Connection in 2015 to create the Business department and accelerate growth.
After a Master's degree in business school where he was able to manage the Junior-Enterprise, he was able to train in international commercial relations by spending a year in India, and thus understand the differences in business and managerial philosophies.
Back in France, he joined LittleBIG Connection with the aim of growing the sales team and professionalising sales methods, in France and abroad. His role today is to coordinate Business Worldwide activities by building regional business centres to be as close as possible to the company's ecosystems.
His trick, Tennis, which he plays assiduously, both on the court and in the stands 🎾
Louis arrived at LittleBIG Connection in January 2018, with one objective: to develop and boost the company's online presence.
After graduating with a Master's degree in Business School, and after various experiences in startups, in advertising agencies for major accounts, and even a year as a freelancer on innovation issues, the LittleBIG Connection adventure was like a logical continuation: an entrepreneurial adventure, many marketing challenges, a growing company.
Accompanied by the entire marketing team (6 people), his role today is to coordinate the online and offline actions of the team in order to make LittleBIG Connection the obvious reference for the future of the work. His trick? Music! Always on the lookout for the sound that's going to be a hit 🚀
LittleBIG Connection is the ecosystem of the future of work: the platform that brings together companies, today's talent and tomorrow's expertise.
In concrete terms, LittleBIG Connection helps companies to innovate and transform themselves without changing the way they are organized. How? Through their platform that provides companies with a single point of access to the talent and expertise they need, wherever they are.
Their mission is to help companies become open companies, living organisms capable of constantly transforming themselves by mobilizing "extended teams" on demand to serve their innovation projects.
What they are looking for
Whether you' re a business developer, a product owner or a community manager, in France or abroad, they are looking for enthusiasts, entrepreneurs and adventurers.
Joining LittleBig Connection means joining a team of passionate people based on 4 continents with the goal of becoming the reference platform for the new world of work.
Their teams are like their platform: ambitious, international, innovative.
They are fans of agility in their methods.
From Montreal (CA) to Sydney (Aus), the sun (almost) never sets at LittleBIG
They have long experience in remote work, and even managed to organize a digital concert during the lockdown.
They have serious players on AmongUs