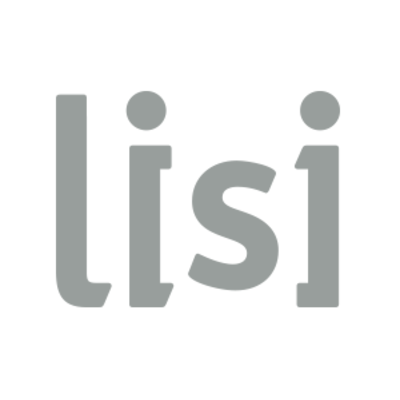 LISI
MULTI-SPINDLE OPERATOR
Cette offre a été pourvue !
Who are they?
LISI is a global industrial group. It specializes in the manufacture of high value-added assembly and component solutions for the aerospace, automotive and medical industries.
LISI is a partner of the largest global players, and is driven by its long-term family values. The Group innovates and invests in the research and development for the products of tomorrow to meet the needs of its clients, especially in terms quality, safety and performance.
How does LISI stand out? By relying on two strategic orientations: innovation and operational excellence, while integrating a strong CSR culture.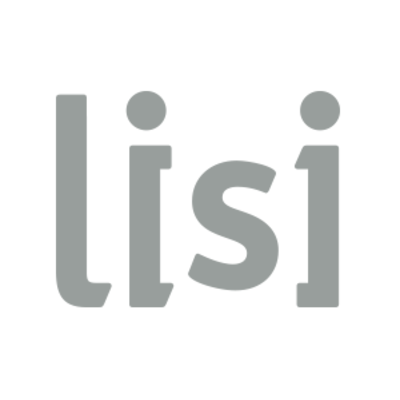 Let's go!
Rencontrez Arnaud, Directeur Technique BGSMC Research Development & Technology
Job description
LISI AEROSPACE is ranked 60th in the global aerospace value chain and specializes in the design and manufacture of high-tech metal components to enhance aircraft safety and performance. Active since 1950 in the fastener market (no. 3 worldwide), LISI AEROSPACE has been a recognized player in metal components for aircraft engines and airframes since 2011. With its dedication to industrial excellence, LISI AEROSPACE aims to become a leader in costs, quality, deadlines and workplace safety. This mindset is represented at every level of our company and by all of our team members. At LISI AEROSPACE, we focus above all on advancement and flexibility. Every employee is empowered and has the latitude they need to carry out their assignments and develop their skills. We provide this mobility and training through our Corporate University, the LISI Knowledge Institute (LKI). As a result, our company is growing fast and always welcoming new talents.
SUMMARY
Multi-Spindle Operator will operate and maintains at least 2 (two) various automatic multi-spindle screw machines with limited assistance and supervision in accordance with established shop practices and procedures.
ESSENTIAL DUTIES AND RESPONSIBILITIES
Other duties may be assigned. Reasonable accommodation for disabilities may be made for one or more of the following:
• Operates and maintains at least 2 automatic multi-spindle screw machines to perform operations or combinations of operations within their normal capacity with limited assistance and supervision.
• Starts machine(s), observes operation, and inspects first run and sample work piece(s) to ensure machine(s) conform to specifications.
• Performs Statistical Process Control (SPC) checks per specification and acts in accordance with output.
• Reads blueprint or job order for product specification such as dimensions, tolerance, number or parts to be formed and tooling instruction on type tooling required.
• Inspects parts using micrometers, gages and other measuring tools, to ensure compliance with specifications.
• Performs record keeping, data entry, housekeeping, and follows safety regulations.
• Responsible for complying with the rules and regulations set forth by Federal, Local, and State government, LISI Aerospace, and HSE Procedures.
• Responsible for attending all training provided and for adhering to all HSE procedures, policies, and plans, conforming to reporting requirements, and safe operating procedures at all times.
• Required to bring any known or suspected nonconformance for all company procedures or legal requirements to management's attention immediately.
• Other duties assigned.
Ways of working, Experience, and Behaviors
To perform the job successfully, an individual should demonstrate the following competencies:
• Analytical - Synthesizes complex or diverse information; Collects and researches data; Uses experience to complement data; understands the work flows and procedures.
• Technical Skills – Technical skills in manufacturing processes and methods including flow, layout, assembly and production equipment.
• Oral and Written Communication - Speaks clearly and persuasively in positive or negative situations; listens intently to others and seeks clarification; Provides clear and pleasant responses to inquires regardless of the situation; Demonstrates group presentation skills; Participates in meetings.
• Team Work - Balances team and individual responsibilities; Exhibits objectivity and openness to others' views; Gives and welcomes feedback; Contributes to building a positive team spirit; Places success of team above own interests; Able to build morale and group commitments to goals and objectives; Supports everyone's efforts to succeed; Recognizes accomplishments of team members.
• Business Acumen - Understands business implications of decisions; Displays orientation to profitability; Demonstrates knowledge of market and competition; Aligns work with strategic goals.
• Cost Consciousness - Recommends saving measures; Contributes to profits and revenue; Conserves organizational resources.
• Adaptability - Adapts to changes in the work environment; Manages competing demands; Changes approach or method to best fit the situation; Able to deal with frequent change, delays, or unexpected events.
• Planning/Organizing - Prioritizes and plans work activities of self; Uses time efficiently; Plans for resources in a creative way only adding cost as absolutely necessary; Sets goals and objectives; Develops realistic action plans.
• Professionalism - Approaches others in a tactful manner; Reacts well under pressure; Treats others with respect and consideration regardless of their status or position; Accepts responsibility for own actions; Follows through on commitments.
Supervisory Responsibilities
This job has no supervisory responsibilities.
ESSENTIAL JOB REQUIRMENTS, SKILLS AND ABILITIES
Education and/or Experience
• High School Diploma or GED
• A minimum of 1-2 years experience or equivalent combination of technical education and experience.
• Ability to read and interpret blueprints and use shop and measuring tools.
Mathematical Skills
Ability to apply basic mathematical concepts and calculations (addition, subtraction, multiplication, division, ratios and standard units of measurements.
Computer Skills
To perform this job successfully, an individual should have knowledge of SPC, and departmental applications (Shop Floor System).
Reasoning Ability
Ability to solve practical problems and deal with a variety of concrete variables in situations where only standardization exists. Ability to interpret a variety of instructions furnished in written, oral, diagram, or schedule form.
Certificates, licenses, registrations
N/A
PHYSICAL DEMANDS, WORK ENVIROMENT, HEALTH AND SAFETY
Physical Demands
The physical demands described here are representative of those that must be met by an employee to successfully perform the essential functions of this job. Reasonable accommodations may be made to enable individuals with disabilities to perform the essential functions.
While performing the duties of this job, the employee is frequently required to stand for extended periods of time, speak or listen, and walk. The employee is frequently required to use eye-hand coordination, repetitive hand movement and manual dexterity use hands to finger, handle, or feel. The employee must frequently bend, reach to shoulder level and lift, carrying, pushing and/or pulling up to 30 pounds. Specific vision abilities required by this job include close vision, distance vision, and ability to adjust focus. Hearing level within normal/average range.
Work Environment
The work environment characteristics described here are representative of those an employee encounters while performing the essential functions of this job. Reasonable accommodations may be made to enable individuals with disabilities to perform the essential functions. The employee is frequently exposed to moving mechanical parts and fumes or airborne particles. The noise level in the work environment is usually loud.
Safety and Environmental
The responsibilities of the position include compliance with company and governmental safety, environmental and hazardous materials regulations and procedures. Employee will be required to wear personal safety equipment such as safety glasses, hearing protection, or proper footwear PPE in specified areas.
• Participate in the development and promotion of the HSE culture
• Be exemplary in terms of health, safety and the environment, in particular by:
Respecting and ensuring respect for the instructions and rules established in the field of health, safety and the environment (in particular the LISI golden rules)
Immediately correcting, whenever possible, or reporting to his or her superiors and/or the HSE department, any malfunction or risky situation in the fields of health, safety and environmental protection
Implementing preventive actions to reduce the environmental footprint and control health and safety risks
• Participate, upon request, in analyses (of risks, incidents) and HSE working groups related to his/her professional scope
• Be familiar with the main health and safety risks and the main environmental impacts relating to the scope of his/her work
• Be familiar with the site's HSE policy and objectives
• To be able to make proposals for improving working conditions and limiting environmental impact
BENEFITS:
Medical
Dental
Vision
FSA/HSA
401K Matching
Vacation Pay
Sick Pay
Education Reimbursement
Salary Range: $20.00 - $26.00
LISI is an equal opportunity at will employer and does not discriminate against any employee or applicant for employment because of age, race, religion, color, disability, sex, sexual orientation or national origin.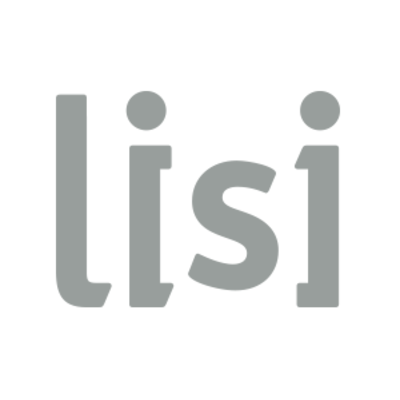 LISI
Cette offre vous tente ?
Questions and answers about the job