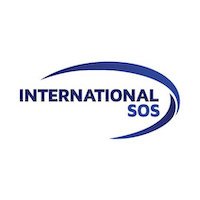 International SOS
Coordinating Nurse/Enfermero/Enfermera (m/f)
CDI

 

Paris

Bac +5 / Master

> 3 ans
La tribu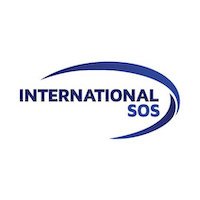 International SOS
Le poste
Coordinating Nurse/Enfermero/Enfermera (m/f)
CDI

 

Paris

Bac +5 / Master

> 3 ans
Cette offre a été pourvue !
About
La mission d'International SOS est de protéger et de sauver des vies. International SOS est le leader mondial de la maîtrise des risques de santé et de sécurité à l'international.
Fondé en 1985 par deux Français, le groupe assiste 11 000 organisations clientes. Nos 11 000 collaborateurs fournissent soutien et assistance à plusieurs millions de personnes dans 95 langues, pour garantir leur sécurité et leur bien-être 24h/24 et 7j/7, en ligne, par téléphone ou sur le terrain.
Job description
PLEASE SEND YOUR CV IN ENGLISH
See the world from Madrid. Nursing roles working in a global company speaking to patients and colleagues all over the world every day.
We currently have an exciting opportunity for #Nurses (Enfermero/Enfermera) with #Emergency medicine and #Intensive care backgrounds to join us in a dynamic office based clinical role where you will expand your medical and clinical knowledge whilst working across an international platform. You will be providing medical support telephonically to a worldwide client base across a variety of industries, focusing on quality, patient contact and, above all, care. 
The coordinating nurse (Enfermero/Enfermera) is required to perform a robust telephonic medical assessment of patients globally through the collection of medical, logistical and collateral histories relating to the medical event, illness or injury. This medical assessment is used to provide tailored and relevant medical advice, referrals and complex medical case management which can also result in aero medical transportation using evidence-based medicine.   
The Coordinating Nurse (Enfermero/Enfermera) works collaboratively with the International SOS team of Doctors, Nurses, logistical experts through our 26 Assistance Centres, 65 international medical clinics and verified global health care network of 90, 000 providers.  
Your typical day would be: 
Delivering front line telephonic triage to patients, each one in a different country on each call
Developing and enhancing your understanding of global and travel health, and providing pre trip travel advice to travellers
Interpreting medical situations by conducting a tailored risk analysis of condition vs geographical location
Providing evidence based medical advice and assessment, support and recommendations by speaking directly to patients and clients
Liaising with international medical professionals to obtain medical assessments for patients who are hospitalised or being treated overseas
Assessing standards of care and providing guidance on travel following illness or injury
Arranging complex medical evacuations and repatriations from all over the world
Working within a truly international team – we have offices in 26 different countries you will interface with daily
Shifts will be rostered to cover from 8am to 5pm, (occasionally until 10pm) Monday to Friday. Weekends can be occasional too.
Qualifications
Registered General Nurse (must be currently Spanish  registered)
Good written and spoken English and Spanish language
Triage and previous case management work
Public Health and/or Travel Health Degree desirable, not essential
High level of consolidated experience in acute care – emergency medicine and intensive care skills experienced preferred
Experience in Humanitarian or NGO work desirable
Additional Information
Our commitment to Diversity & Inclusion
Our company brings together remarkable people and enables them to be themselves. At International SOS, we offer a great working environment, thanks to our commitment to flexible working, diversity and development.
We celebrate diversity on a global scale. We encourage every colleague to bring their personal best by creating an atmosphere of inclusion and equal support.  Our success is the result of diverse ideas, skills and cross-cultural understanding.
Welcome to International SOS, your world of opportunity.
www.internationalsos.com
Preferred experience
Registered General Nurse (must be currently Spanish  registered)

Good written and spoken English and Spanish language
Triage and previous case management work
Public Health and/or Travel Health Degree desirable, not essential
High level of consolidated experience in acute care – emergency medicine and intensive care skills experienced preferred
Experience in Humanitarian or NGO work desirable
Meet the team
This content is blocked
Youtube cookies are required to show you this content
Questions and answers about the offer
Ajouter aux favoris

Partager sur Twitter

Partager sur Facebook

Partager sur Linkedin