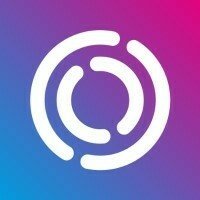 Free2move
Internship - Sales FR - Abonnement automobile innovant
L'entreprise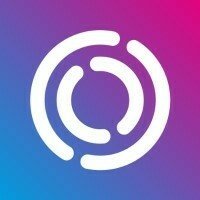 Free2move
Mobilité, Économie collaborative, Tourisme

Entre 50 et 250 salariés
Le poste
Internship - Sales FR - Abonnement automobile innovant
Who are they?
L'objectif de Free2move ? Simplifier la mobilité de tous !
Free2move est la seule marque globale de mobilité à proposer un écosystème complet et unique pour ses clients particuliers et professionnels dans le monde entier notamment en Europe et aux USA.
S'appuyant sur la data et la technologie, Free2move replace l'usage au cœur de l'expérience client pour réinventer la mobilité et faciliter la transition vers la e-mobilité. En tant que véritable Hub de mobilité, l'entreprise propose un panel de produits et services allant de l'autopartage à la location courte, moyenne ou longue durée, en passant par la réservation de chauffeurs VTC, places de parking et bornes de recharge via son application, ainsi que des solutions d'accompagnement vers la transition énergétique ou encore de la gestion de flotte pour les professionnels.
Enfin, Free2move conçoit, développe, produit et distribue des produits et des services de mobilité électrique allant d'infrastructures de recharge, abonnements mensuels, question du cycle de vie des batteries jusqu'à l'intégration de la technologie Vehicle-to-Grid (V2G).
Free2move en chiffres c'est : 2 millions d'utilisateurs, 450 000 véhicules en location, 500 000 places de parking, 250 000 points de recharge en Europe, 620 000 contrats entreprises, et une présence commerciale dans 170 pays.
Pour en savoir plus : https://www.free2move.com/fr-FR/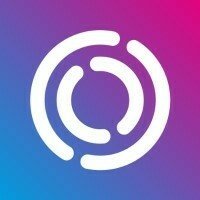 Visit the profile
Rencontrez Elodie, Marketplace Business Director
Rencontrez Erica, Marketing Project Manager
Rencontrez Romain, IT Project Manager
Job description
Born in 2016 from the merger of Groupe PSA and the TravelCar startup, Free2Move was created to simplify and guarantee mobility for everyone.
Today, thanks to our agile and conquering state of mind, we bring together a set of new mobility services to meet the travel needs of our customers.
With Free2Move, you can find the closest vehicule and book it for minutes / hours / days in Madrid, rent a car for your stay in Italy, find the nearest charging point for your electric car everywhere in Europe, book a parking space for your weekend in Paris ... all in one click and on the same application !
Free2Move is the Nº1 reflex for more than 1 million users, in more than 170 countries across 5 continents, available in 30 languages and 26 currencies. Free2Move has 5,000 partners and offers 100k+ vehicles available to rent.
If you want to join a team of passionate, dynamic, motivated, and creative people, in a human-sized, innovative, agile, internationally oriented environment ... join us!
 
MISSIONS
6 month Internship - Possibility of permanent contract at the end of the internship

As an Intern, you will be directly responsible for a portfolio of clients and your success will depend directly on your actions. Your main responsibilities will be:
Making contact with incoming prospects
Presentation of the offer
Discovery and qualification of needs
Closing the deals
Sales pitch and handling of objections
Sending targeted quotes to prospects
Office Location: Paris office
PREFERRED EXPERIENCE
Tenacity and motivation: striving to meet and exceed objectives
Knowing how to remain courteous in all circumstances
Selling skills: persuasion, negotiation, etc.
Ability to quickly adapt to customer needs, knowing how to propose the ideal offer among the various options available
Demonstrate excellent elocution
Strong computer skills
Perfect ease in customer contacts, both written and oral
Rigor and autonomy
Knowledge/interest in the automotive world

WHAT WE OFFER

Working at Free2Move means integrating a tribe in which excellence and the culture of performance are synonymous with having a good time; but it also means :
The opportunity to revolutionize mobility with us!
A great induction process with lots of surprises
Career evolution
Latest technological working tools
Strong cooperation between our different teams
International projects 
Free2Move is proud to be an Equal Opportunity Employer. All qualified applicants will receive consideration for employment without regard to sex, origin, religion, sexual orientation, gender identity, age or nationality, and will not be discriminated against on the basis of disability.
Questions and answers about the offer
Ajouter aux favoris

Partager sur Linkedin

Partager sur Facebook

Partager sur Twitter
D'autres offres de Commercial
Ces offres peuvent vous intéresser !
Welmo

Stage

Télétravail partiel possible
Voir toutes les offres