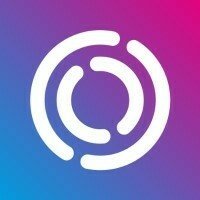 Free2move
Head of Marketing
CDI

 

Télétravail total possible
L'entreprise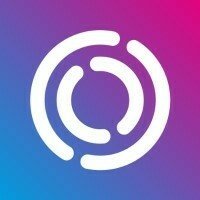 Free2move
Mobilité, Économie collaborative, Tourisme

Entre 50 et 250 salariés
Le poste
Head of Marketing
CDI

 

Télétravail total possible
Cette offre a été pourvue !
Who are they?
L'objectif de Free2move ? Simplifier la mobilité de tous !
Free2move est la seule marque globale de mobilité à proposer un écosystème complet et unique pour ses clients particuliers et professionnels dans le monde entier notamment en Europe et aux USA.
S'appuyant sur la data et la technologie, Free2move replace l'usage au cœur de l'expérience client pour réinventer la mobilité et faciliter la transition vers la e-mobilité. En tant que véritable Hub de mobilité, l'entreprise propose un panel de produits et services allant de l'autopartage à la location courte, moyenne ou longue durée, en passant par la réservation de chauffeurs VTC, places de parking et bornes de recharge via son application, ainsi que des solutions d'accompagnement vers la transition énergétique ou encore de la gestion de flotte pour les professionnels.
Enfin, Free2move conçoit, développe, produit et distribue des produits et des services de mobilité électrique allant d'infrastructures de recharge, abonnements mensuels, question du cycle de vie des batteries jusqu'à l'intégration de la technologie Vehicle-to-Grid (V2G).
Free2move en chiffres c'est : 2 millions d'utilisateurs, 450 000 véhicules en location, 500 000 places de parking, 250 000 points de recharge en Europe, 620 000 contrats entreprises, et une présence commerciale dans 170 pays.
Pour en savoir plus : https://www.free2move.com/fr-FR/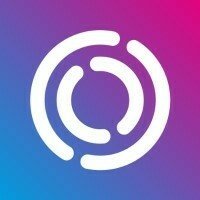 Visit the profile
Rencontrez Elodie, Marketplace Business Director
Rencontrez Erica, Marketing Project Manager
Rencontrez Romain, IT Project Manager
Job description
Who we are:
Free2move is the only global mobility brand offering a complete and unique ecosystem for its private and professional customers around the world. Relying on data and technology, Free2move puts the customer experience at the heart of the business to reinvent mobility. Free2move offers a range of services to satisfy the multiple travel needs of its customers from one minute to several days or months with car-sharing service, short, medium or long-term rental as well as the reservation of VTC drivers, parking spaces and charging stations via the app.
Free2move Mobility in figures worldwide:
2 million customers, 450,000 rental vehicles, 500,000 parking spaces, 250,000 charging points.
Our Goals:
Free2move has established Mobility Hubs in 8 major cities in the US: Austin, Denver, Los Angeles, Portland, San Diego, San Francisco, San Jose, and Washington DC. Our 2022 goal is to rapidly expand across the US and North America to provide the very best customer experiences for our Car Sharing, Car Rental, Parking Spaces, Car Service, Car on Demand, and Fleet Management services.
Our Culture:
At Free2move we strive for fresh, creative, innovative ideas and embody a dynamic mindset, where we are always evolving and one-step ahead. We encourage and appreciate new ways of thinking. At Free2move you have the exciting opportunity to make a big impact on the business, and to help change the world of transportation.
Message from our Leader:
"Free2move offers everyone a chance to use their energy and expertise in a dynamic, agile, multicultural and international company. What motivates and fascinates us on a daily basis is to bring the best possible experience to our customers in the world of mobility through innovation and data," – Brigitte Courtehoux, CEO Free2move
The Opportunity:
We are looking for a Head of Marketing with an entrepreneurial spirit to lead our marketing team, define marketing strategies, drive brand awareness, and grow the company's revenue across all marketing channels. You will be a strategic thinker who never loses sight of the big picture while being acutely aware of the daily details. 
This role will be responsible for developing the marketing strategy, implementing and executing on multiple marketing channels, and build the marketing function/department for Free2move in the North America (US) market. You will partner with our Global Marketing Team in Paris, France and join our North America Leadership Team to ensure the marketing function/department in the US is meeting growth goals. 

How your role contributes to the success of Free2move:
Deploy the US mobility hub strategy with the entire team to achieve the objectives of CA, COS, MAU, Xsell
Identify local strategic acquisition campaign new acquisition channels and new audiences to ensure a permanent competitive intelligence and help central acquisition team to explore new opportunities
Implement dedicated US action plans (with the Project Marketing and CRM Activation Teams) to optimize acquisition and retention with a strong ROI dimension, boost the use of the service and ensure the follow-up of these action plans
Work closely with the Project and Product Teams to improve the understanding usage and customer journey of our customers with Product Teams in order to propose adaptations to the product
Proposal, design and realization of Business / Marketing / Technical specifications to maximize growth and profitability
Have a 360° vision of the strategy (acquisition, loyalty, promotional plan) in order to be able to adapt the content and prioritize according to business issues
Deal & set up efficient Agreement Partnerships and focus on conversion, retention and referral to activate, onboard, engage, educate, and retain our users
Implement relevant Partnership Operation to maximize onboarding, retention, reactivation to grow our user base and foster the engagement of our users
Strength of proposal on the US editorial and visual content, targeting criteria, optimization recommendations
Monitoring and management of daily, weekly and monthly data and realization of landing predictions
Monitoring of the US business impact of the latest features & management of the roadmap of future features
Ensure permanent competitive intelligence and proposals based on US market
Manage future Marketing Department staff 
What You'll Bring:
Bachelor's Degree in Business Administration/Marketing (Required)
Master's Degree in Business/Marketing (Nice to Have - Not Required) 
Marketing Experience 7-10 years (Required)
Marketing Leader Experience 3-5 years (Required)
Experience at a Marketing Agency (Required)
Knowledge and experience driving growth 
Willing to travel to our Paris, France Headquarters and our Fort Lauderdale, Florida North America office to partner with F2m Leadership on Strategy
Ability to work independently, prioritize, manage workload to strict deadlines and operate effectively under remote management
Experience in management of car rental, car sharing, or other forms of mobility (Nice to Have - Not Required)
Team Player and Creative Thinker
Our Commitment:
Our benefits reflect the F2M commitment to helping you reach your personal and professional goals. In addition to an environment that promotes career development, we offer benefits for a healthy lifestyle and a rewarding future, designed to take care of you and show our support. 
Benefits:
401(k)
Dental Insurance
Health Insurance
Vision Insurance
Life Insurance
Paid Time Off
Paid Volunteer Time 
Parental Leave
Tuition or Student Loan Reimbursement
Free2Move is proud to be an Equal Opportunity employer committed to diversity and inclusivity in the workplace. All aspects of employment are decided on the basis of merit, qualifications, and business needs. We do not discriminate based upon race, color, religion, sex, sexual orientation, age, national origin, disability status, protected veteran status, gender identity or any other characteristic protected by federal, state or local laws.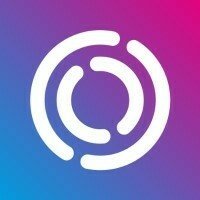 Free2move
Cette offre vous tente ?
Questions and answers about the offer
Partager sur Linkedin

Partager sur Facebook

Partager sur Twitter